Flirt4Free Fetish Review - Professional Models of Kink
Looking for an out of the mainstream, online sex activity? Flirt4free offers exciting HD fetish cam shows with multiple options and hardcore performing girls to help you bring to life all those dirty fantasies you try to hide in your everyday routine.
On Flirt4Free's Fetish Community page almost everything goes. I will thoroughly review the wonderful site features awaiting you, while keeping the emphasis on the fetish models and different HD chat rooms the site offers its members. So take a deep breath, we are entering the realm of the dominating queen, the female punisher, the latex wearing chick, and the anal trainer.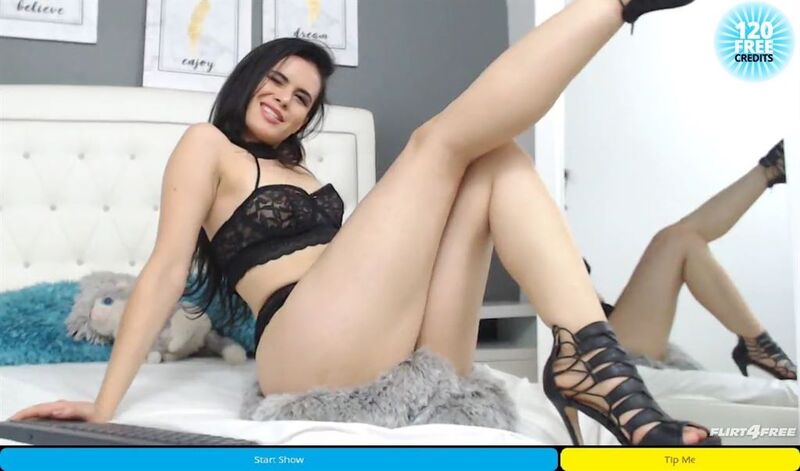 First Impressions
The first thing I really liked upon entering the Flirt4Free Fetish Community was the page layout and graphics. The black background and the red letters give you a sense of a classical Fetish zone.
Moving down the page, you become overwhelmed by so many breathtaking models appearing in hi-def preview galleries like sexy mannequins wearing special costumes and equipped with all types of items ready to fulfill your little dirty desires. You get a feeling that the fun is about to begin.
The Fetish Performers You Will Meet
There are hundreds of models in Flirt4Free's Fetish Community, of which 50-60 are online at every given moment waiting for you in various hi-def live chat rooms.
Each preview gallery on the Fetish Community Page represents a specific fetish category and shows a high-quality picture of a pretty model who will give live shows related to that category. There are approximately 70 such categories that cover most of the fetish desires you can think of, for example: Machines, Corset Punishment, Pony Play, Cross Dressing, Anal Training, Corporal Punishment, Spanking, Face Sitting, Cum Eating, Jerk off Instructions, Findom, Small Penis Humiliation and many more.
The preview gallery tells how many models are currently online running HD fetish shows. Once you open the gallery, you will enter the fetish category page. On this page you will be able to enter an active chat room with girls currently online. You will also see pics of offline girls related to the category, their full profile, and their VODs, which members can preview for free.
The profile page presents the model's pictures and some personal details like physical description (and breast size), sexual orientation, DOB, location, the languages she speaks, the categories she is related to and the last time she was online. Members can read about what the model likes to do, her obsessions and desires, fetishes, sex toys, and the role-playing scenarios she specializes in.
You will be able to read other members' reviews of the model's performances, send her gifts, contact her on the website's internal electronic mail system (if you are willing to invest some credits) and, in case you really think she deserves it, you may choose to tweet her to boost her rating.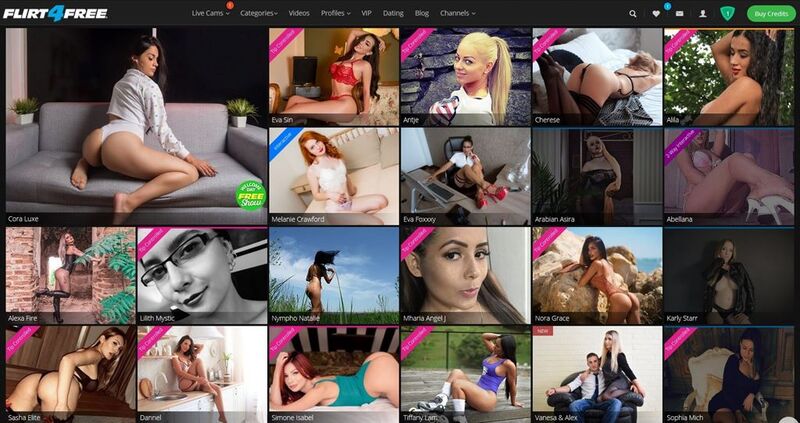 Top Fetish Chat Room and other Features
Flirt4Free is an adult live porn site and as such it offers members a variety of high definition chat rooms. Here is a brief summary of the most interesting ones:
The open room is the most basic live chat feature you will find on the site. This room is public and allows free entrance to all members free of charge. Obviously, you will share her with other members. However, from time to time, you may find yourself alone with the performer and you will have her all to yourself.
The private room is where you can have a one-on-one live fetish session with your favorite model. This quality time comes with a fee. As shown below, each model has her own rate. What is really cool about these private rooms is that they are fully interactive; that is, you and the performer can hear and talk to one another. Moreover, tipping her enables you to control her vibrator (that little pink device she puts inside her called the Lovense). Believe me, making her pussy or ass vibrate is worth every penny. And if you wish to enhance your experience even more, you can have her control your vibrator with the help of the Feel Connect app. So what are you waiting for? Go do your thing with her: get dominated, have her simulate the eating of your cum, have a wet and messy session - whatever makes you feel good.
Feel like going to a fetish party? In the Party Chat room, you and other members can watch together a fetish HD live show. You cannot start a private chat with the model, but you can see what other members are writing to her and take part in the conversation. For me, these parties have always been a nice online social event where I get a chance to mingle with other like minded fetish fans. One important thing about these social party chats - they are tip based. That is, for the party to keep on running, the guests are expected to tip the performer. The bigger the tips are, the better the action will be. Believe me, I have been to party chats that have gone completely wild, and it was quite an experience. Picture this in your mind: a crazy party with a model that specializes in bondage... need I say more?
The Multi-User Show is quite similar to a private chat apart from the fact that you share the room with other participants. You will not be able to start a Cam2Cam session with the model unless you were the first viewer of the show. The main advantage of the Multi-User Shows is that they are cheaper than a private on-on-one show.
The Group Show is a collective fund raising event on which all viewers share a common interest: enjoying hi-def fetish live porn. The performer sets a target price that must be met for the show to start. The best part of the show is the prelude. You can feel the tension in the air. Everyone is asking 'Will the show begin or not?' The performer, trying to convince members to donate for the common good, will give a taste of what viewers can expect before the real action officially begins.
Spy Shows enable members to take a peek into live fetish cam shows (including one-on-one sessions) without actively taking part in them. Don't worry, the spy won't be able to see you if you opened your webcam. I always found it to be a little intrusive so I upgraded my membership to VIP status, which enables me to block others that want to peek.
Flirt4Free allows its members to flirt with their favorite model on a smartphone using the FlirtPhone or FlirtSMS features at the cost of a private chat on the site. I have used this options a few times in the past, flirting with my mistress getting ready for our next one-on-one online kinky chat where she would punish me for being a naughty boy.
All these fetish chat rooms can be found in various ways on the site. But when you start in the Fetish Community zone, you know that the models there are fetish-oriented. The performers in these rooms are there for the purpose of being your mistress, hitting you with her whip, mocking your small dick, torturing your balls, denying you of your orgasms, role-playing with you, forcing you to be chaste, or just dazzling you with their leather, latex, or lingerie outfits.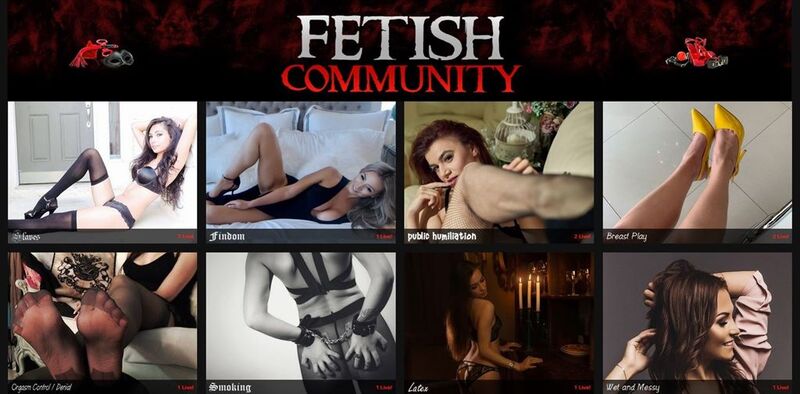 Flirt4Free on Mobile
Imagine having a hi-def fetish live chat while you are on the train to work... Flirt4Free is 100% responsive to cell phones allowing you to fully exploit the websites feature on the go. I even feel that HD chats look better on mobile compared to a computer screen.
Having said that, the website has one major flaw. Unlike other advanced cam sites, it doesn't have c2c on mobile. They are probably working on it. Let's hope for good news in the future.
HD Webcam Quality
Most of the chat rooms on Flirt4Free broadcast in high definition, either HD720p or HD1080p. This makes all live porn sessions really fun as you get a very clear view of the performer. In this regard, Flirt4Free is on par with other advanced hi-def adult cam sites like LiveJasmin.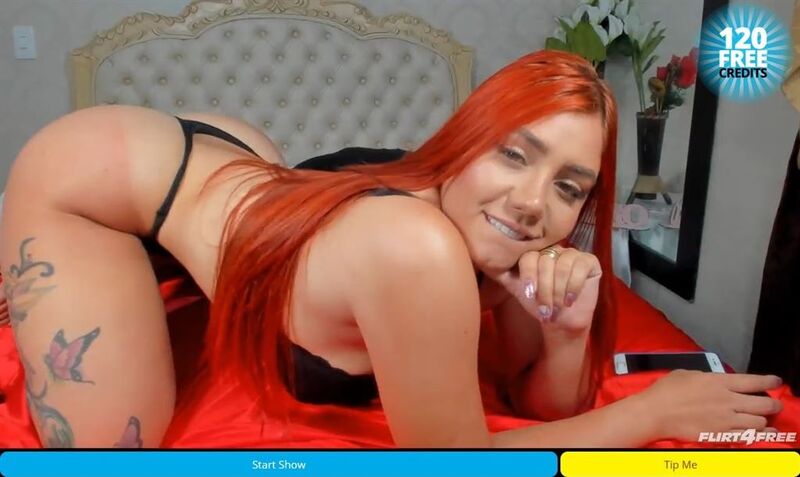 Becoming a Member
Registration for Flirt4Free requires minimum effort. You will need to enter your email and provide a password. Then you will have to confirm the registration with the email you have just given and that's it - you are now a Basic Member and can participate in open room chats under your own chat room name, and watch video previews.
The moment you provide payment details (without issuing any payment) you become a Premium Member and get a bonus of 120 credits you can start spending on the various activities on the site. I recommend warming up with a one-on-one HD fetish chat (That was what I did) before you try other more advanced features. Of course, after you spend all your gifted credit, you will need to purchase more credits to keep on enjoying the website.
To climb up the ladder and increase your privileges, you will have to become a VIP Member. The VIP status allows you to access the entire library of your own recorded shows, watch adult star videos and enjoy 1 hour of Feature Shows plus full access to archives.
As a VIP member you will be able close your private sessions to peekers. Most importantly, you will win the attention of the models and they will prioritize you in public chat rooms.
The Loyalty Program
Similar to other adult cam sites, such as ImLive, Flirt4Free offers a Flirt Rewards loyalty program, according to which members get points for credits they spend on live chats and many other of the activities available on the site. The points collected can be used toward collecting prizes, like: special discount promo codes, premium video access, and more. Those who often visit the site will greatly benefit from it. However, for more casual members, the program will not help much since they won't collect enough points.
Purchasing Flirt4Free Credits
As I have just mentioned above, every premium member starts with 120 credits given as a bonus after payment details were filled out. Newbies will need to pay $5 for 45 credits while getting 135 credits as a bonus. If you pay $20, you will accumulate 180 credits and get an additional 180 credits for free. $100 will get you 900 credits plus a bonus of 340 credits, for 1240 credits in total. The table below displays the cost of credits for new members: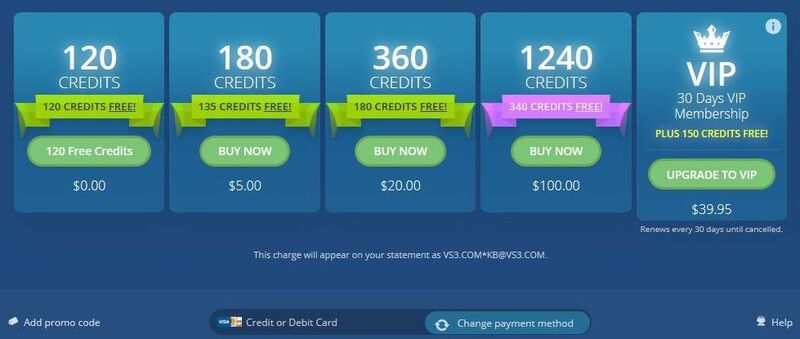 On your second purchase of credits, the free bonus credits, at these amounts, won't be offered. But stay on the look-out as Flirt4Free may offer other promotional deals to get you to buy-in again.
To become a VIP Member, you will have to pay $39.95 per month, $99.95 per 90 days and $179.95 per 180 days. VIPs get to email performers with attachments, turn of other users' chat so you don't see them, up to 10 nicknames in gold color, access to VIP forums, unlimited access to your recorded shows, access to the adult pornstar video archives, and much more. Be advised, VIP membership renews automatically, so it is recommended that you closely monitor your billing all the time, and be ready to downgrade your membership if you no longer want the benefits.
Fetish Chat Cost
Most private one-on-one chats with an extreme fetish model costs somewhere between 30 - 60 credits. For a Multi-User Chat, you will be asked to spend 10 - 120 credits. These huge price gaps stem from the different rates each model has set for her services. The more popular a performer is, the more expensive her online HD shows will be. Flirt4Free enables you to view models by their Price rate, assisting you in finding a girl that matches your budget.
So how much actual money will you have to spend for a HD live chat?
According to my calculations, the average price of a hi-def one-on-one show on Flirt4Free stands at around $3.90 a minute. The cheapest live chat I found was $0.55 a minute.
Security of Funds and Payment Methods
If you are looking for a trusted HD cam site, you have reached the right place. Flirt4Free has been operating since the early 2000s and has a well-established reputation in the live porn industry. You need not be concerned about making payments in their safe and secure payment environment. What I like about this site is that everything is transparent. You will get exactly what you were paying for. Fair trading is one of the main characteristics of the site and the people that stand behind it. I have been using Flirt4Free's services for quite a while and never encountered any problem unsavory business tactics.
There are several payment methods at a member's disposal:
Credit Cards (VISA, MasterCard, JCB, Diners and Discover)
Gift Cards
Crypto
Maestro
PayPal
Money orders, cashier's checks, and personal checks by mail
Highly Professional Customer Support Team
A professional customer support team is essential to a positive user experience. At Flirt4Free they are fully aware of it, and so spare no effort in making sure all customers are treated properly. The very few times I encountered a problem (no matter how small it was) while being on the site, customer support quickly assisted and offered effective solutions. Rest assured that you are in good hands.
A Flirt4Free representative can be reached 24/7 on live chat on the site. You can also use email, phone and even post mail to get help or get answers to your questions.
Positives and Negatives
Positives:
✔ Most fetish oriented models broadcast in HD
✔ Big fetish community with plenty of chat rooms & beautiful girls ready to give exciting fetish performances
✔ Abundant fetish categories that will satisfy a great number of fetish desires
✔ VIP membership includes many added benefits
Negatives:
✖ The site's search results aren't as refined as the industry standard
✖ No Cam2Cam option on mobile
✖ Loyalty program does not fit casual members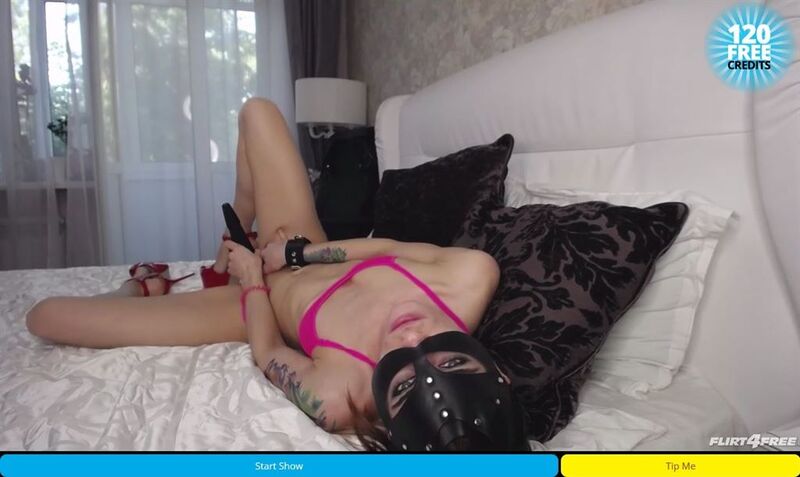 One Final Word
At the end of the day, what do fetish fans look for when entering an adult cam site? Beautiful models willing to go far to help them realize their fantasies. A vast categorical selection of all the popular and obscure fetishes. Useful and fun chat room options to make their stay on the site interesting. And, of course, hi-definition broadcasting, so they can view performers in a crisp and clear fashion. Flirt4Free provides all these options and features in great abundance. This is simply an awesome place for those looking for true online fetish action in HD.
Review of Flirt4Free.com
- Reviewed by
hdcamsites.com