LivePrivates Review - Glamour Babes Streaming in HD
Live porn shows broadcast in hi-def by professional and gorgeous webcam models. This site is ready to spoil you during your private 1-on-1 sex chats, with excellent features, specially built to provide you with the perfect experience in online adult entertainment.
If you want to learn more and familiarize yourself with this exceptional adult cam site, I recommend that you read the following review. Being a member on LivePrivates for quite a while (You never count the minutes- or in my case, the hours - when you are having fun), I am very happy to be in a position to share my insights with you.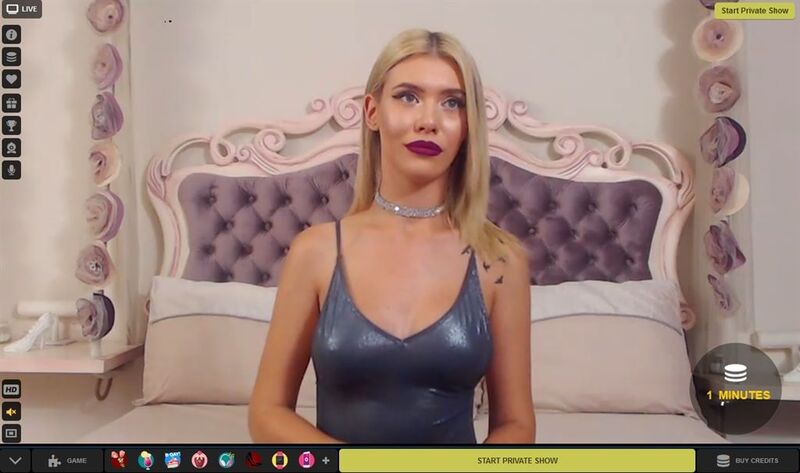 First Impression
The moment you enter LivePrivates, you understand you have reached a premium sex cams site; there can be no mistaking this. The girls are absolutely beautiful. These are not the models you see on other sites in the industry. Here, it is clear that each performer was carefully groomed to meet the highest standard possible so as to enhance viewers' experience.
As befits a premium website, you do not get to see nudity in LivePrivates' open rooms. Every public chat you enter into, you get the impression that you are visiting a respectable establishment. I must admit, I like it. The website respects its members by providing them a clean and, I dare say, sterile porn chat environment where all the kinky stuff occurs in private.
One last thing, I feel I must compliment the site's interface. It is efficiently organized and neatly designed so that you can easily find whatever you are looking for (a specific model or a chat room) and essentially do what you came for: engaging in a hi-def one-on-one sex shows.
The Girls You Will Meet
At every given moment, there are over 1,000 fabulous looking models online, ready for action. The models populate public chat rooms arranged in around 40 different categories, such as Amateur, Asian, Anal, Fetish, Milfs, Redhead, Squirting, etc.
LivePrivates also offers a filter through which you can determine which types of chat rooms and models will be presented, first. You can sort out the models according to category, age, language, ethnicity, appearance (which includes body build, hair color and type, and breast size) special features (e.g. pornstars, VIP Shows, New Models, etc.), chat status (free or private), prices, and the things the model will be willing to do, like fingering, butt plug, live orgasm, blowjob, footjob, strapon, close up and so on.
Once you found the girl you like, you can garner information about her by referring to her bio in her chat room. This information includes her nickname, age, sexual orientation, the languages she speaks, and her physique (e.g. breast size). The girls usually write a few words about themselves and sometimes tell about their favorite place to have sex. Most importantly, they mention what they will be willing to do during 1 on 1 sex shows.
Below the chat window, you will find a collection of the model's professional photos and videos. Some are free and some (the more interesting ones) require LivePrivates credits.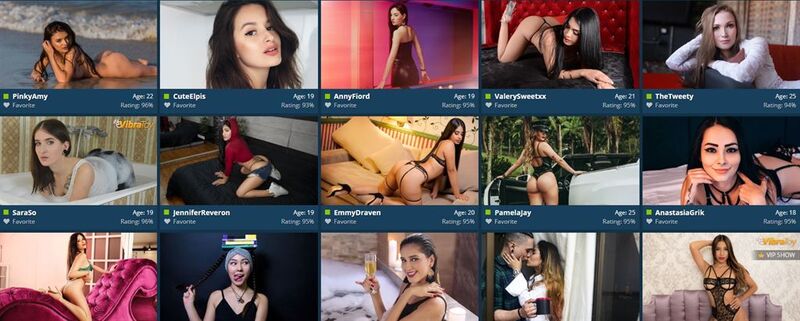 Top Site and Chat Room Features
LivePrivates puts at your disposal a few types of chat rooms. The most basic one is the Public Room where you can interact with the models for free, together with other members. These shared rooms do not include nudity. But you will get to see the model wearing a sexy and kinky outfit and doing all kinds of provocative poses trying to lure you into a private live porn show. To be honest, I am an easy target. It does not take more than a sexy girl posing in a hi-def sex cam wearing thongs and a lace tank top to convince me to start a private.
The public rooms are just a prelude for the main action, which is, of course, a one on one porn show in a Private Room with the model of your choice. These rooms demand credits and each performer has her own rate charged by the minute. But believe me, it is worth every dollar you can spend. In private, all barriers are lifted and you will finally get to see hot pussy and tits full high definition.
What is more, the sex cams in private rooms go both ways. That is, you can let the performer watch you as well, by launching a Cam2Cam chat. You can also use 2-way audio provided that the model has that option. It is important to note that the c2c and audio features may come with an additional cost of 1-2 credits each depending on the model.
While you are chatting with your performer, you will be encouraged to tip her. Remember, the more you tip, the bolder she becomes. If you really want to spoil her (presuming that she has rightfully earned it), you can spend some credits and send her a Surprise by clicking on the little icons at the bottom of the chat window. You can send a cheap gift that will cost you 1 credit. The most expensive gift is worth 200 credits. I wish I could afford it every time I am doing a cam to cam sex chat.
One on one cam shows are not impervious to peekers. Any member can Spy on private chats. This little voyeuristic pleasure will cost you 1 credit for 20 seconds.
VIP Shows
Much similar to other adult cam sites, LivePrivates offers group HD sex shows dubbed VIP Shows. Everyone can watch them upon buying a ticket (the price can be as low as 0.4 credits a minute). The show will start only if the performer has reached a predetermined credit goal (Members are refunded in cases of cancellation) and it will last as long as the audience is generous with their tips.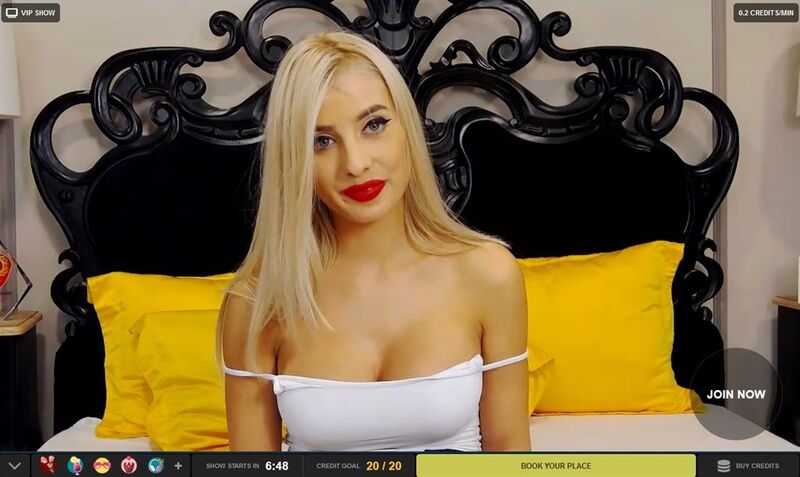 Additional Features
HD sex shows on LivePrivates marked with a yellow "VibraToy" logo indicate that the performer is using a vibrator device inserted into her vagina or ass. Every tip you will send will make this device vibrate. It is really fun to be able to actively control the model's pleasure.
Another important feature is the site's multilingual interface. LivePrivates can be viewed in 19 languages, making it accessible to users from all over the globe.
LivePrivates on Mobile
LivePrivates works absolutely great on mobile. You will enjoy high definition live private sex exactly like you do on your computer screen and in some sense, even better. When you open a chat room on your mobile, you will get to see the cam model in full view occupying the whole screen (Click twice to change the zoom). If you want the frame to include her room as well, just hold your device horizontally.
The performer knows whether you are using a computer or a smartphone. She will adjust her camera and change her position to allow you maximum view based on the device you are using at the moment. It is a small thing that can make a huge difference. This kind of professionalism you will find only on premium adult cam sites.
The most important feature regarding mobile is the ability to go on Cam2Cam with a performer on your smartphone. LivePrivates is one of the few adult entertainment websites that allows that. That means that you will be able to interact with a model on live sex cam shows anywhere you go without being dependent on a computer. I found myself doing it more than once in my car, on the train and even in the bathroom at work (on days I was particularly horny).
HD Webcam Quality
The vast majority of the sex video chats on LivePrivates are broadcast at hi-def, 720p and even 1080p. This is because the site very strictly enforces high standards. Only new models are allowed to broadcast in SD and only for a limited time period. Sooner than later they will be asked to upgrade to HD. We, the members, highly benefit from that.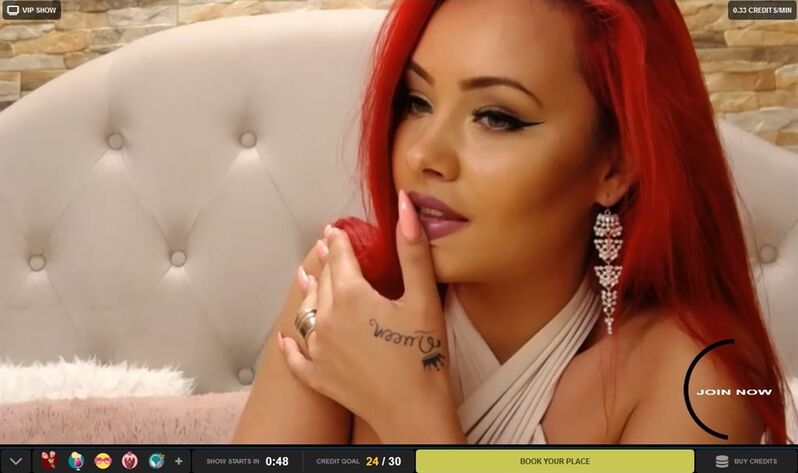 Becoming a Member
Signing up for LivePrivatres is fast and free. You just need to provide an email address, a user name and a password and you are in for the fun. You will be able to wander through the myriad of public sex cam chats with no need to pay anything and without limitation. Obviously, if you feel like starting a solo HD sex show, you will need to purchase credits.
Unlike other adult cam websites, membership on LivePrivates is egalitarian. There are no favored membership types and special privileges; everyone can engage in live adult action on an equal footing. The only thing that distinguishes between a premium and a regular member is that the former has bought credits and can, thus, enter private rooms.
If you ask me, I like it that way. It creates a sense of solidarity among members. We are all basically after the same thing: spending some quality time with a hottie model.
Buying Credit on LivePrivates
Each credit you will purchase on the site will cost you close to $1. The site offers several credit bundles, each has its own price. For the samllest bundle, you will have to pay $35.99 and you will get 27.99 credits. The biggest bundle consists of 157.99 credits for a price of $178.99. Regardless of the bundle you will opt for, if you are a new user, you will enjoy a bonus of 9.99 credits (which are worth around $10) once you validate your credit card.
The rates mentioned above are only part of the story. New buyers will be able to spin a wheel of fortune with all sorts of credit bonuses. The maximum bonus is 100% extra credits on and credits bundle you choose to buy. This great feature makes first purchases much cheaper.
Sex Chat Cost
So how much money will you have to spend for a hi-def one-on-one sex show? I ran the calculations, and have figured that the average price for a private webcam room is around $2.70 a minute. When looking for the low-cost chat rooms on the site, you'll come across some of the cheapest sex rates found online, at a rate of approximately a $1.00 a minute. Take into account that every performer has her own price depending on how popular she is among the site's viewers.
Security of Funds and Payment Methods
Liveprivates is a 100% trusted cam site. It makes sure all its members stay secure and anonymous by applying SSL cryptographic protocol to protect their communication with it and by not revealing on their bank statements the true nature of their purchases - credits meant for a live porn website. Money delivered to the site is processed by a professional third-party payment gateway (Escalion) adding another layer of security to members' transactions.
In light of the above, members can buy credits while focusing on which hottie model they are going to spend them on, and not bother themselves with issues like security of funds. Buying these credits can be done with a credit/debit card or through one of the following additional payment methods:
Bank Wire Transfer
Bitcoin
WebMoney
Customer Support
LivePrivates boasts high standards of customer support meant to provide members with quick answers and solutions to any question or problem that may arise. A support representative can be reached 24/7 via live chat or on email. There is a special phone number (Toll Free) for billing issues. In addition, the site offers an elaborate FAQ section that tackles many possible technical and billing issues users may encounter when using its various services.
Positives and Negatives
Positives:
✔ Virtually all of the site's chat rooms are broadcast in high resolution of 720p -1080p
✔ Plenty of xxx categories and astonishing models all well versed in the art of performing in front of a webcam
✔ Webcam to webcam over a mobile or tablet device
✔ A user-friendly interface
✔ Efficient onsite search and filters helping you find exactly what you are looking for
✔ 24/7 customer support in live chat
✔ The website operates in many languages
Negatives:
✖ You will need to pay to view full nudity
✖ No archive of former shows members can watch
✖ Short peeks into private hi-def one-on-one sex shows cost money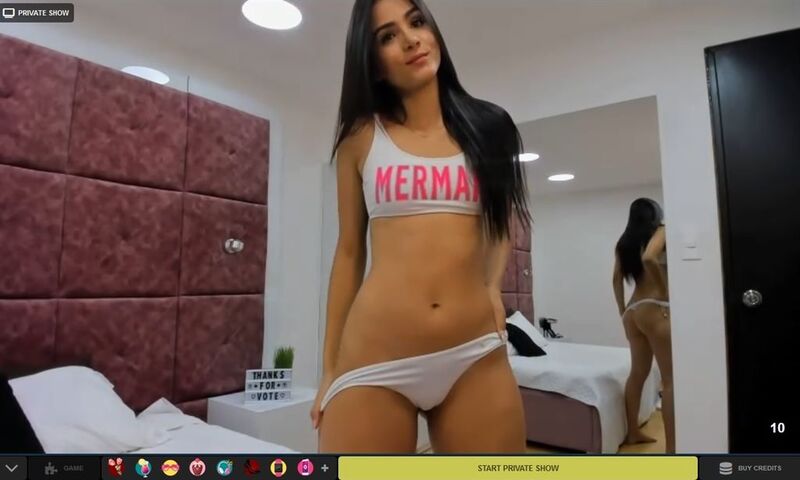 One Final Word
There are plenty of live porn sites scattered all across the web. Yet the combination of such incredibly beautiful girls that perform with such great skill and high definition broadcasting make LivePrivates belong to the elite club of a few select premium sex cam websites.
True, you will not find there naked girls in public rooms and for some users it may be a downer, but for others who can appreciate a clean xxx environment, LivePrivates is a blessing. I highly recommend giving it a try.
Review of LivePrivates.com
- Reviewed by
hdcamsites.com