Supermen.com Offers Sexy Gay Webcams, and Much More
Gay webcam portals are, obviously, about sex, but they are about much more. For some men this is a unique opportunity to seek naughty adventures with handsome guys that will follow nearly any request and for others, this is just a chance to flirt, to talk and to open up with a complete stranger – sort of like a secret fantasy world that no one can access but them. I have known men who use webcam sites to find amateur porn content – photos and clips, and some that like the community feel they get by chatting online, with the models as well as with other users. As this Supermen.com review is about to show, some gay cam hubs are able to offer all of these options and more. Want to find out more? Let's run through the details.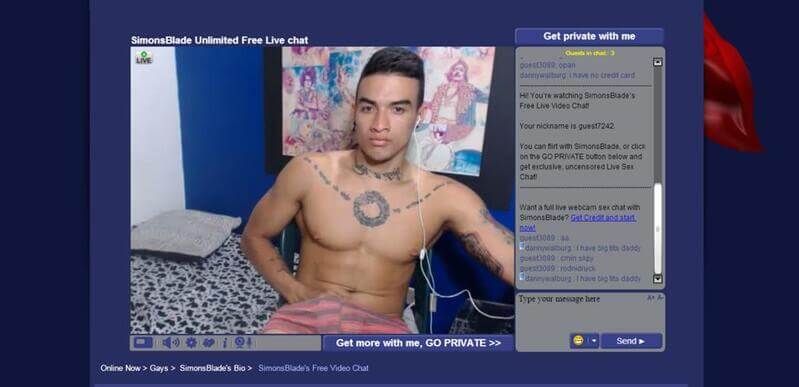 My considered thoughts
I am going to be completely honest here: When I walked into Supermen.com for the very first time, I was a tad confused. The home page has very little to do with what I expect from a sexcam site and that is perhaps because this site wants to be more than a webcam service. There were weird categories: I could get the videos, but was confused by the Local Spots and Magazine. It turns out that Local Spots are different gay parties and clubs and hangouts around the world and the Magazine is an online magazine – a sexy one. I ignored most of these things though and went inside the chat rooms. I had a Supermen.com review to write and no one could stop me.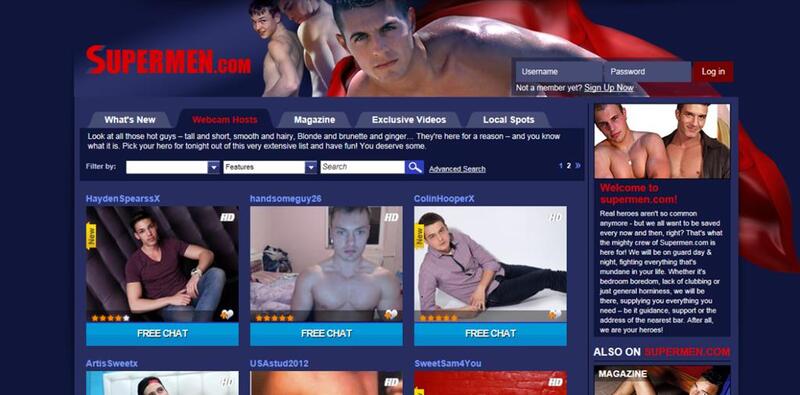 I was a bit confused about the live sexcam models on Supermen. On the one hand, they were very sexy, on the other – they looked like amateurs, not like the studio models that you see on some adult webcam sites. Eventually I decided that I must be dealing with spectacularly hot amateur men. This was a great thing, because I like amateur guys. They're easy to take with and they really put an effort into their live porn shows, instead of just go through preplanned moves. I love the Happy Hour shows. In these discounted chats one guy performs and the viewers (who pay an especially low fee), direct him in turn – each has 3 minutes. This is a fun opportunity to indulge in sexy chats while paying substantially less than usual, but it is a group show – so you don't really have the guy all to yourself.
Anything else?
This sexcam hub wants you to stay busy between and during the live gay porn shows. There are special events where famous pornstars put on one hour shows, and they're free for anyone with a silver or higher membership. There are also videos – amateur sex clips for the most part, but they're fun, as well as a magazine. You can even locate sexy homosexual clubs in your area – although if you're living outside the major cities, you won't find many options. Inside the chat rooms you can use Cam to Cam, audio, emoticons and add models to your favorites – if you want to easily locate them on your next visit.
Becoming a member
This website has four levels of memberships: Basic, Gold, Silver and Platinum. I will explain a bit about each under the membership section, but for now, all you need to know is that you just fill in basic details, but credits and become a member – it's a quick process, but you can't join without making a first purchase, even if it's a small one.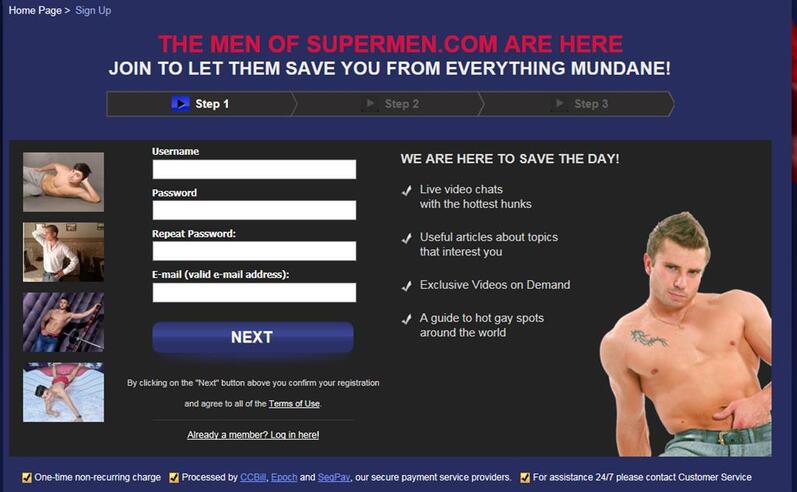 Let's get chatting
Chatting is simple – it always is simple – what's to understand? You click, you start a free chat, you like it, you start a private nude chat – seems pretty straightforward doesn't it? There are several types of sex chats: Solo shows and couple sex chats are the most ordinary kinds, but there are a few more. Happy Hour chats are discounted group chat rooms – always good if you have a budget you need to work with, and the 'New' chat rooms feature new guys. There are also 'Hot' rooms, which is like a status – the hottest models, or at least the most popular ones.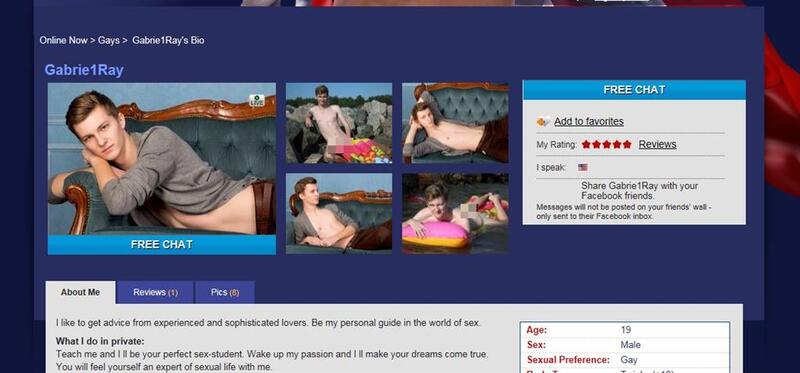 Quality of video
The video chat quality on this adult cam site is relatively high – for an amateur site that is. When you chat with amateurs you can't exactly expect all of them to have top-of-the-line web cameras and sometime the quality is just okay. Make sure that the guy you pick have a good-enough webcam and lighting – it's easy, there's a free chat and it should provide you with a pretty accurate indication, and don't be tempted to start a chat if the camera is so and so. It'll just mean you'll risk seeing a very disappointing show.
Putting your money where your mouth is
I have always been a sucker for discounts. I can't help myself. When I see that the usual price of something is, let's say, 10 bucks and I can get it for 5 – I am gonna buy never mind if I need whatever it is or not. Stingy of me, ain't it? What can I say? I just like a good bargain. Well, gay webcam sex chats are no different and few sites offer as many discounts and promotions as Supermen.com. You have Cash Back, discount chats and you get bonus miles when buying credits, which allow you to ultimately enjoy massive member discounts. Here is a chart that will show you how much credits cost and how many bonus miles each purchase will get you. Notice that while the cost remains the same – a dollar per credit – you get substantially more miles with the bigger credit packages, so it's worth purchasing more at once than just buying 25 credits in several separate purchases.
Cost per minute, by the way, is between 0.88 and 5 credits per minute.
| | | |
| --- | --- | --- |
| Number of Credits | The Price You Pay | The Miles you Get |
| 25 | $25 | 2 |
| 50 | $50 | 6 |
| 75 | $75 | 9 |
| 100 | $100 | 13 |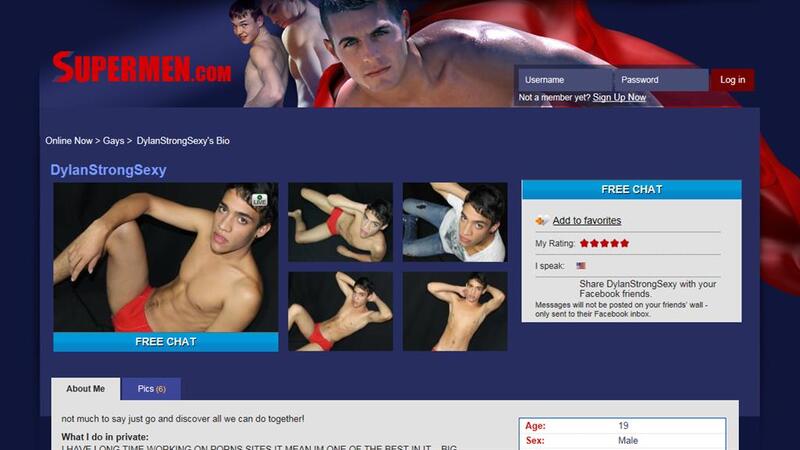 Ways to pay
When you decide to buy some credits, and I am betting it won't take you long, you will be able to choose from several payment methods. These include an online check, Visa, Electron, Bleue, MasterCard, MasterCard Debit, Maestro, Switch, Solo, Delta, Discover and JCB.
Memberships
When you join Supermen, for free, you will become a basic member, but after buying credits and collecting miles, you will advance, for free, to higher levels of memberships and enjoy extra benefits. 15 Miles will turn you into a Silver member, which means 10 bonus credits and a 1% bonus when buying credits. 200 miles will make you a Gold member, which means 100 credits bonus and 3% bonus when buying credits. Finally, 500 miles will turn you into a Platinum member – 500 credits bonus and 5% bonus when buying credits. These memberships also mean bigger discounts for Happy Hour gay chats and other extras – but you can find the full info on the site's FAQ page.
How many xxx guys?
Supermen.com is not a huge gay cam website, but it's pretty big. It has approximately 8,100 registered sexcam models in different categories: Ebony, Caucasian, shaved, muscular studs, bears and many more. There is even a straight guy category although… come on – how straight they can be if they perform on a gay webcam site? Usually there are about 70 guys online, which is certainly enough to choose from.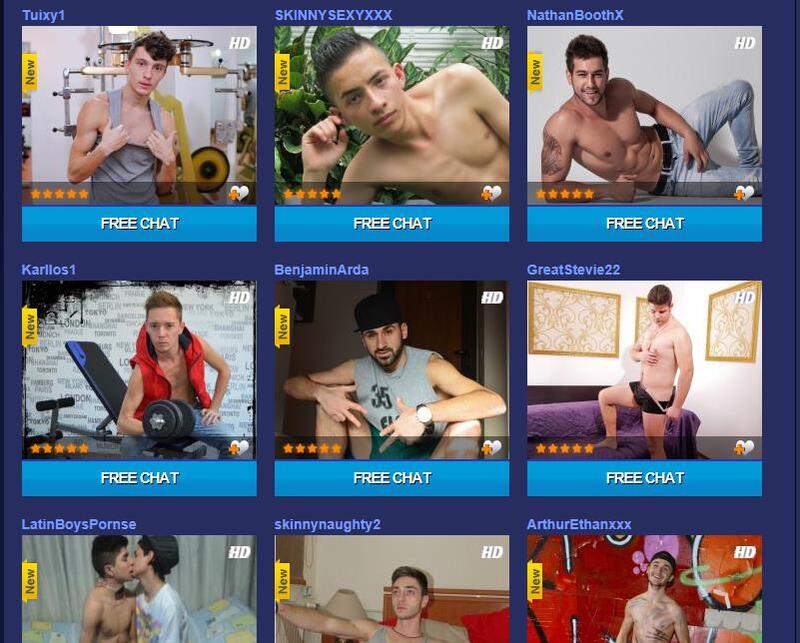 Help when needed
You can find the Contact Us link at the bottom of every page. You can get in touch with the support by filling in an online form, emailing directly or calling for billing support. Also feel free to consult the FAQ page, which you will find – surprise surprise – under the FAQ link at the bottom of every page.
Positives and negatives
Positives
✔ - Huge webcam discounts
✔ - Amazing member benefits
✔ - The amateur gay guys are hot and eager
Negatives
✖ - The site can be a bit confusing on a first visit
✖ - There are no HD chat rooms
Summing it all up
You might only be reading this Supermen review because you are looking to explore. Maybe you are interested in a quick sexcam fix or looking to communicate with a hot man that will agree to share your fantasies on XXX cams. You might even be looking for porn videos and pics, and have no idea what this whole chat room thing is all about (although I doubt it – by now everyone knows what webcams are). Well, I believe that Supermen.com will fit you never mind what you happen to be looking for. This is a diverse, friendly and affordable hub that has a variety of sexy options. Check it out and I think you won't be disappointed.
Review of Supermen.com
- Reviewed by
hdcamsites.com