MaturesCam.com - the mature sex cam models only version of LiveJasmin.com
Welcome back! I hope you have been able to endure the many long hours you've been subjected to without anything new to read from yours truly. I have been away, doing a lot of reading, doing a lot of walking, and drinking a lot of bourbon. I managed to somehow endure my own enforced absence away from all those hot and oh-so-sweet adult porn cam sites that there are out in interweb land (no connection where I was, you see). But now I am back and ready to go with another fantastic review of a smokin' sex cam site, and a brand new niche for my amazing HD cam sites portal (but not for me) - mature ladies, or MILFs, as you younger folks out there may call them. Unfortunately, I can quite quantifiably call them "ladies my own age".
Less of the melancholy, and time to get cracking. I have chosen - for reasons you will be able to understand in a very short while - to commence this particular leg of my x-rated cam voyage at a site called MaturesCam.com. Not sure that's the best domain name for a sex chat site I've ever heard of. Without that carefully placed capital C it almost looks like MatureScam.com, which is a site you would definitely never wish to visit. Anyhow, the site crashed onto the sexual side of the world wide web in 2006, and has been doing great things for its many, many, lovely mature sex cam performers and its many, many mature sex cams fans. Let's get into the meat ...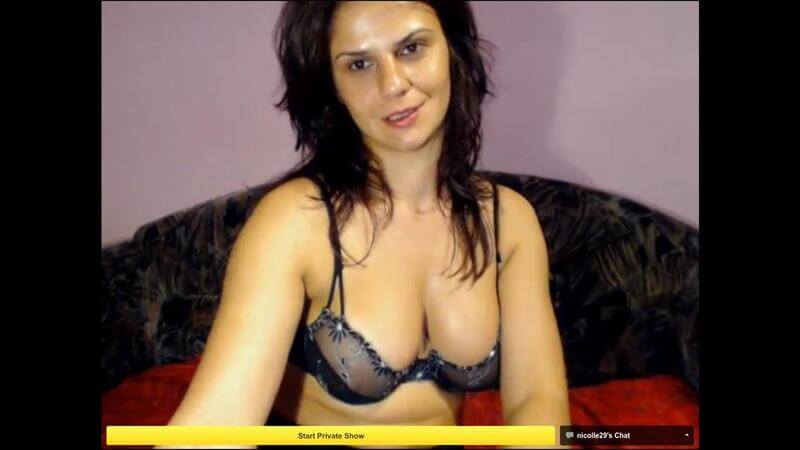 My considered thoughts
Of course, if you're a regular connoisseur of all things adult sex cam wise, then you will have already recognised the kind of thing we're yet again on with here. Yes, this site is one of those cloned sites ... but as clones go you cannot get anything better when it comes to adult sex chat sites that being cloned from LiveJasmin.com. You should all know that LiveJasmin.com sits proudly atop my charts for webcam sites, and those other clone sites LiveSexAsian.com and MyTrannyCams.com sit atop their respective charts for their particular niches as well. Why this dominance? Well, if you don't know, then I suggest you keep on reading, and you will find out.
MaturesCam.com (you know it is really difficult to type that domain name and remember to put that 's' in the middle) has the very same set up as LiveJasmin.com, but with less features and an orange "skin". All the lovely mature cam ladies are represented by a thumbnail - some big and some small. Hang around a little while and you'll see all the thumbnails change, and some will tease you with quick glimpses of cam action. If you like what you see, you can move your mouse over one of the thumbnails to get a glimpse of the model's cam (unless she is in private), and clicking of course will take you through into the sexy mature lady's cam room.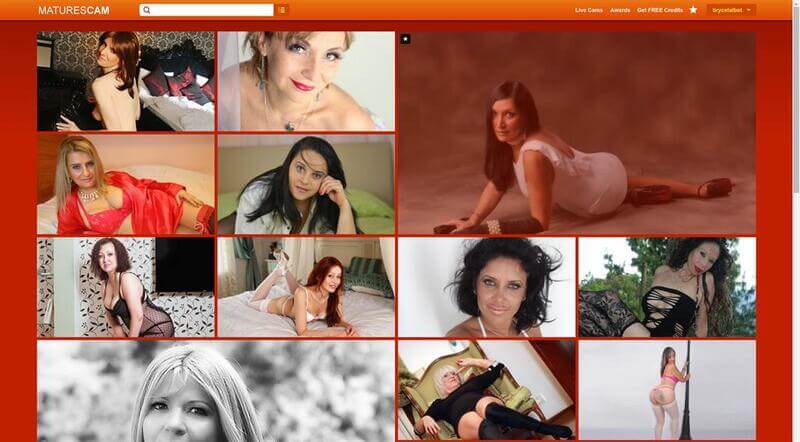 The only downside to these kind of cloned sites is that you do not seem to get very much extra at all in terms of bonus features. It's basically just you, your mouse, your laptop or PC screen and the x-rated mature cam model of your choice. Even the cam rooms themselves do not have much in the way of bonus items. Some models have uploaded a few extra photos of themselves, but that's about all. If you like things simplified (like me), then this lack of frivolity will please you.
Anything else?
No sir.
Becoming a member
Of course, if you are already a fully-fledged member of LiveJasmin.com (or MyTrannyCams.com or LiveSexAsian.com for that matter), then you will find there's no need to submit yourself to the registration process here. If you do need to join, then just tap in your chosen username and password, and then fill out a valid email address. If it's your first registration, then you get ten free teasers, which you can use to look it at a private show for twenty seconds. You can also grab 9.99 in credits if you register a credit card with the site.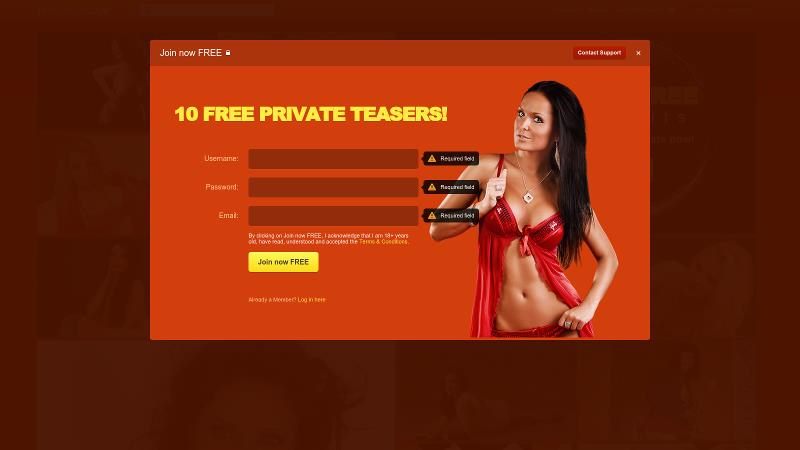 Let's get chatting
As this is a nice and simple site you will not be surprised to learn that there are only really two ways to chat - free and paid. The mature sex cam model sets her own rate for one-to-one chat. The only alternative is those sneak peeks for twenty seconds which cost one credit.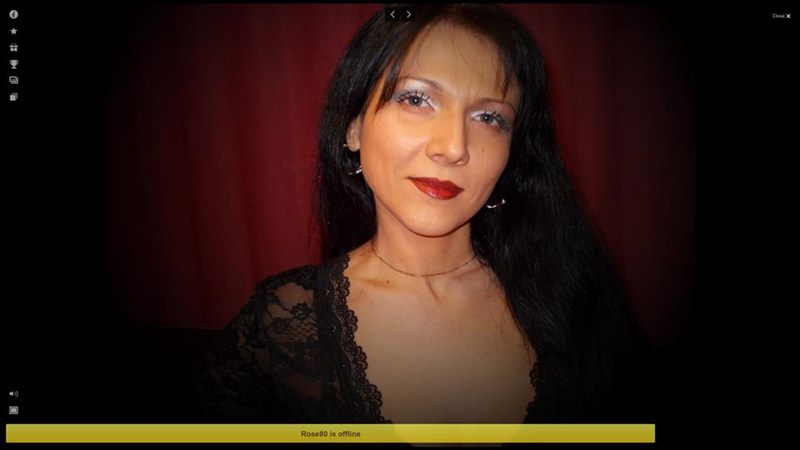 Quality of video
LiveJasmin.com does not skimp on its servers, meaning the standard of the cams at MaturesCam.com cannot be bettered, full stop. Perfectly clear, and perfectly smooth!
Putting your money where your mouth is
To start a live porn video chat with one of the site's beautiful milfs, you will, of course, need to obtain credits. MatureCams puts at your disposal a couple of credit packages for purchase. The cheapest package costs $35.99 and it will provide you with 27.99 credits. The most expensive one comprises 157.99 credits for which you will have to pay $178.99.
New Users get a bonus of 9.99 credits for validating their credit card. In real money, 9.99 credits are the equivalent of approximately $10 which can be used to privately chat with a model for more than 3 minutes.
MatureCams enables new users to spin a wheel of fortune and win hefty bonuses of up to 100% of the credit package they intend to buy.
So what are the prices you can expect to pay if you go on a one-on-one chat with the site's mature cam girls? After performing some calculations, I figured out that the average chat rate on the site is $3.00 a minute. The cheapest rate stands at $1.05 a minute. Be advised, c2c and 2-way audio cost additional 1-2 dollars a minute each.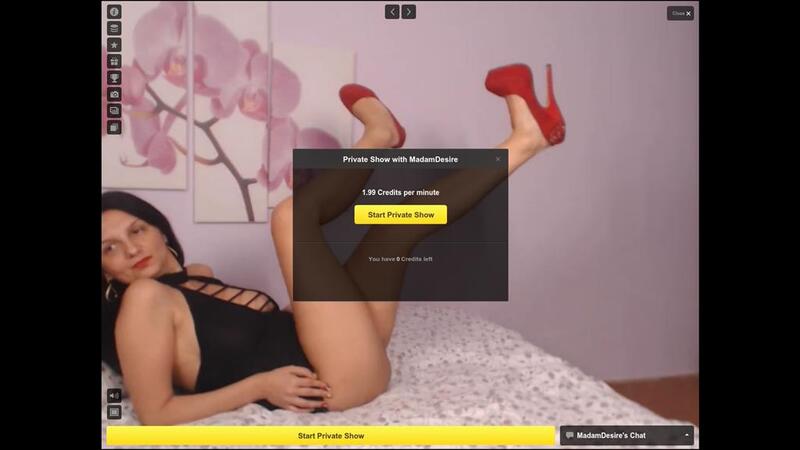 Ways to pay
You will have no difficulty in funding all your MILF sex cam enjoyment here. All major (and a few minor) credit cards are fine - and you can fund directly from your bank as well. There are some eWallet provisions, and you can even pay by phone if you would like to.
How many xxx lovelies?
Plenty. Over 10,000 in fact. Oh, I'm shuddering at the thought of all that lovely, naked, mature female flesh. I think I shall need a cold shower in a little while. Whenever you pop to the site (as I am shortly to do) you will find between 100 and 150 lovely mature cam models available to chat with, and more.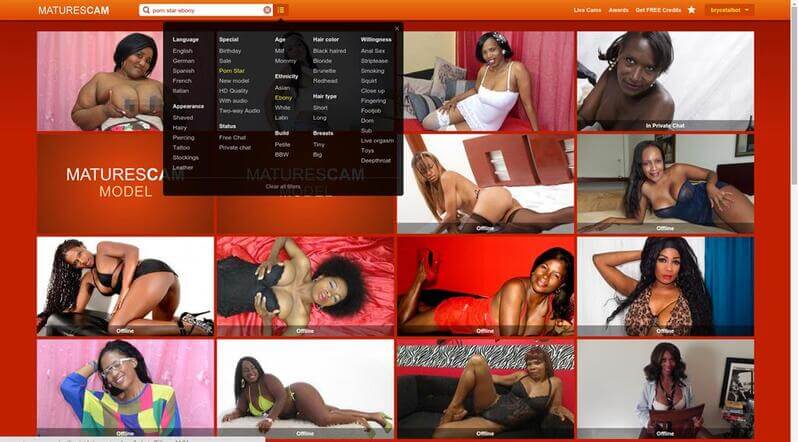 Help when needed
All the aid you could possibly need, if you get stuck. You have phone numbers to cover technical stuff and financial issues. There's also a 24/7 live chat function, and email addresses you can connect with.
Positives and negatives
Positives
✔ - The very very best in clear, smooth streams
✔ - One of the few sites that allows you to connect via your mobile or tablet
✔ - No worries that the site won't answer when you have a need for them
Negatives
✖ - Just the usual gripe with these types of "cloned" sites - the lack of extra features
Summing it all up
I always start my sections off with a review of any appropriate LiveJasmin.com-related site, as those sites always set the bar for all the other reviews that will follow. MaturesCam.com really does nothing to diminish LiveJasmin.com's reputation - in fact it only enhances it. Top quality mature cam models available via top quality cam streams. That's all that matters, surely?
Review of MaturesCam.com
- Reviewed by
hdcamsites.com