CamSoda Review - Free HD Live Porn Chat Rooms
Imagine stunning girls that look like models taken from kinky sex magazines posing for you fully naked in hundreds of hi-def free chat rooms and one-on-one live porn shows where you can realize your fantasies at highly affordable prices... You do not have to die to reach this heaven. All these goodies and much more are waiting for you on one of the leading adult cam sites on the web, CamSoda.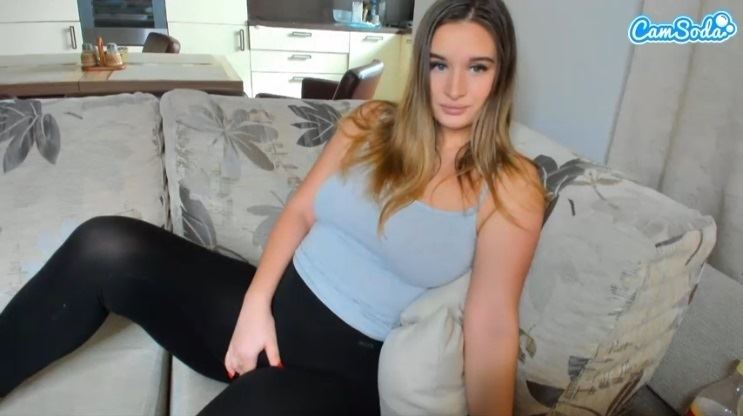 First Impression
I remember the first thing I noticed when I landed on CamSoda's homepage was the great number of preview galleries with breathtaking xxx models, many of whom were stark naked (Well... to be more precise, the very first picture I set my eyes on was a girl's ass hole filling the whole frame and a pink vibrating sex toy that was hanging from her pussy).
What impressed me most, apart from the abundant nude girls, was a really cool feature I have not seen on any other adult cam site. On CamSoda, all the preview galleries simultaneously capture on video what is happening on public chat rooms in real time. You get a bird's eye view of the site's live action helping you choose the best porn chat to join based on what and who you wish to watch. This great feature, unfortunately, appears only on a computer screen, and not on mobile.
Last but not least, I was really impressed by the clean design of the website and its simple interface. You will not find any unnecessary buttons apart from what you need to enter chat rooms, start watching HD live porn and purchase tokens to be able to start a 1on1 sex show with a model.
The Girls You Will Meet
At any given moment, there are 400-600 models performing live on the website. The vast majority of them are females, but you can also find much smaller sections dedicated to males and trannies.
To learn more about a model, you will have to enter her chat room, which also functions as her personal page. On this page, you will find her bio and physical description like body type, breast size and body decorations. You will be able to read about the languages she speaks, her location and sexual orientation.
Beneath the chat window, often there are tip statistics which show the model's goal, how many tips she got in relation to that goal, the highest tip and the last tipper. If you go further down, you will run across a collection of her videos. These are professional high definition video clips you will need to pay for with CamSoda tokens.
Some models add an 'about me' text with personal details about themselves plus a menu of the things they will be willing to do in chats with specific rates attached to them. You may also see a wish list telling about the things the model wants (some explicitly remind members to be generous with their tips). More veteran models may put a link to Amazon with products they will be happy to get as a gift. For new members that may look a little cheeky (Why the hell will you buy her something?!), but I think that if a performer is really worth it and if you can afford it, why not giving her little a treat?
All in all, the personal page is an important feature on the site as it enables viewers to become more familiar with the model. It makes it all a little bit more personal beyond just watching a live porn show.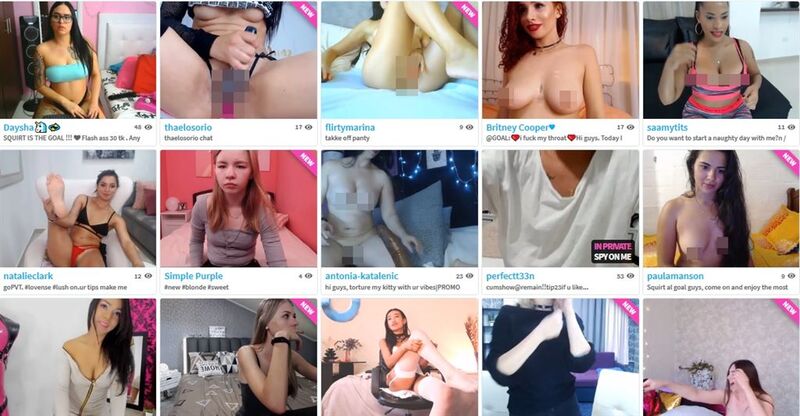 Top Site and Chat Room Features
Being an adult cam site, CamSoda offers its members two main types of hi-def live chat rooms. The first type consists of Public Chat Rooms where you can watch xxx models performing live with no need to pay. You will have to share the room with other members and if you want to win the model's attention and watch her doing something special just for you, you will need to send her a tip.
These rooms are interactive. Your tips operate the model's vibrator device (the pink strip coming out of her pussy or ass called either Lovense or OhMiBod). I usually give the model a couple of tips in a row. This causes the vibrator to work continuously, getting her to cry out loud with pleasure and joy . She obviously likes it, I like it, and so do the other viewers in the room. It is a win-win situation.
If you run out of ideas regarding the things the model can do during the show, you can always turn to Lady Luck for help. In most of the rooms, you will find features called Spin It, Pull It and Roll It. By investing some tokens, they will randomly decide what the model will do next. It can sometimes be nice to let fortune take control of the action. You can never know what hardcore sex acts you may come up with.
Public chat rooms are a good place to watch free nudity, but sooner than later you will want to go the extra mile and indulge yourself with a solo one-on-one porn chat with a model. You can do that in a Private Room. CamSoda offers an excellent HD quality Cam2Cam connection that includes 2-way audio . You will be able to interact with the performer as if she is within striking distance. What is more, you may choose (if the model agrees - but that is usually not a problem) to record your private chats and watch them later on the My Media area on the site.
In my opinion, the best feature that comes with private rooms is the ability to set a private show with a model in advance. When you see the option to Schedule a Private in a chat room, you then have the ability to set a day, time, and duration, of when to meet for some live porn action, according to your schedule.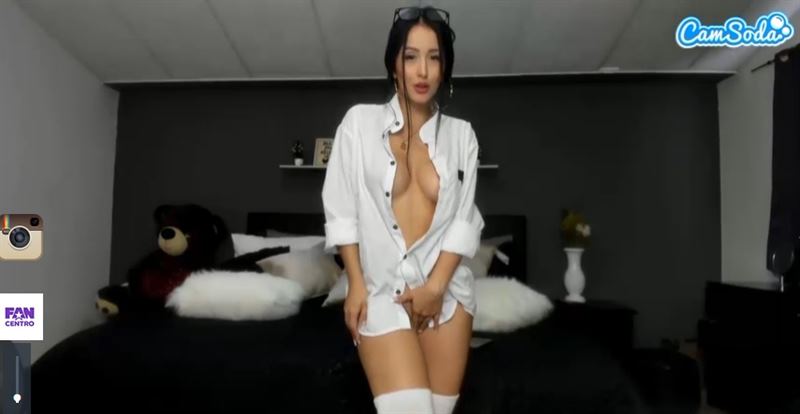 Additional Rooms You Will Find on CamSoda
Apart from public and private chats, the website offers three more rooms members can spend their time in:
Ticket Shows - Porn performances broadcasted in full HD. To enter these performances, you will need to buy a ticket. If not enough tickets are sold, the show will be cancelled.
Voyeur Shows - These shows are an absolute must for those of us (myself included) who are into voyeurism. They enable you to take a peek at models in their everyday routine. You will be able to watch them eat, sleep, take a shower, and even fuck. These shows are public and free, but it does not mean you will not need to tip the performer if you want something extra that goes beyond just passively peeking. The only flaw in these shows is that there are not too many of them on the site.
Spy show - Those who want to see what other members are watching, can spy on their private chat performances of the models. The performer has to give her consent, which should not be a problem in most cases.
The Lab
If you are looking for a nice and funny place to spend time between shows, to get updates on CamSoda's features and to read really funny stuff, you should go to the Labs. On this blog you will run into humorous articles such as discussing a surge in Milf searches on Mother's Day or describing a new phenomenon called "No Nut November", according to which guys restrain from masturbating in November on account of devoting themselves to giving thanks.
CamSoda on Mobile
CamSoda functions great on Mobile. You will enjoy HD broadcasting on your smartphone even better in comparison to your computer screen. Much more importantly, CamSoda is one of the few websites that supports Cam2Cam on mobile. That means that you will not be bound to your desktop or laptop and be able to run fully interactive live porn chats anywhere and any time (as long as you have a decent Wi-FI connection) .
Back in the day, I had a job in which I used to spend many hours outside the office. I remember myself from time to time sitting in my car and engaging in private c2c sessions with my favorite models. Believe me, there is no better way of breaking a tedious workday routine.
HD Webcam Quality
If you are looking for a hi-def adult entertainment site, you have certainly reached the right place. On CamSoda, most models broadcast at HD720p or HD1080p. I have never run into a model that broadcasts at 4K, but I am convinced that in the near future when the technology becomes more available and cheaper, we will be able to enjoy this improved quality on the website as well.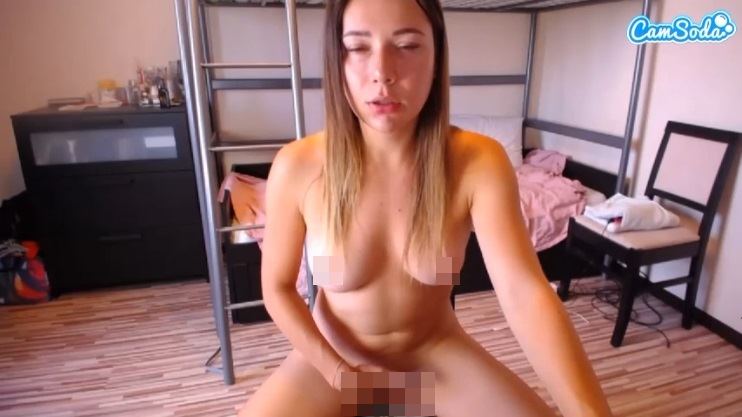 Becoming a Member
The signing up process (if you can call it a process) on CamSoda is one of the shortest and easiest in the porn industry. You just have to come up with a user name, an email and a password. They will not even ask you to confirm your membership on your email.
After you have signed up, you become a Basic Member. As such you will be able to do anything, from entering public chat rooms to initiating private chats. However, for the latter, you will have to confirm your membership, provide payment details and buy tokens.
Camsoda offers it members the opportunity to become Premium Members for $19.95 a month. Premium members can,
change tip volume
dispatch private messages
tip a model and run chats anonymously
enter a stealth mode
In addition, premium members' interface will not include ads, and more importantly, they will receive 200 free tokens.
Purchasing CamSoda Tokens
These are CamSoda's rates for buying tokens. As you can see, for 1 token you will have to pay about 10 cents.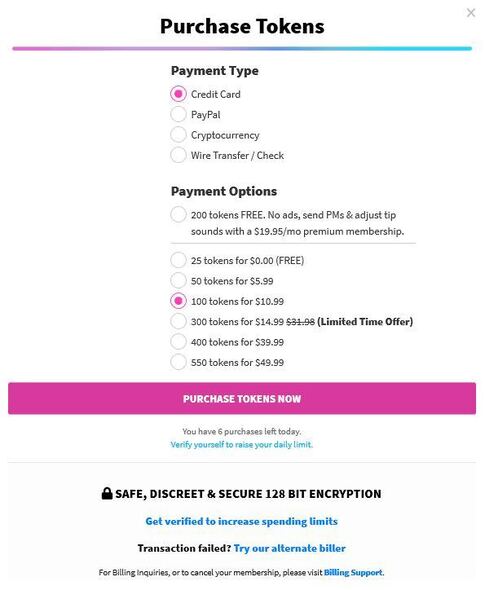 And for a limited time only, CamSoda has halved the price of it's 300 tokens package. You can get 300 tokens for only $14.99.
Sex Chat Cost
How much will a private sex cam session will cost you? Each model has her own rate depending on how popular she is among members. But roughly speaking, a 1on1 porn chat on CamSoda costs $3.00 a minute on average. I have found that the cheapest rate an xxx model will charge you on the site stands at $0.60 a minute.
Security of Funds and Payment Methods
Many free viewers are afraid of becoming paying customers due to the bad reputation the porn industry suffers from. Being a highly trustworthy adult cam site, this does great injustice to CamSoda. I have been using the site's services for quite a while and never encountered any payment issues. The billing process on the site is efficient and fully transparent. You get exactly what you pay more.
CamSoda is highly committed to the security of its customers' funds. It uses an advanced 128 Bit Encryption technology. In addition, concerned customers may choose to issue payment via third companies that specialize in payment solutions, for instance Epoch.
There are multiple payment methods offered to customers. These include:
Credit card (Visa, Mastercard, Delta, Discover, Diners, JCB)
Third payment companies, SEGPAY and Epoch
Wire transfer/ check
PayPal
Customer Support
CamSoda's customer support is divided into two specializing units. One deals with billing, the other handles technical matters. If you are seeking assistance regarding billing issues, you will be asked to contact the agency through which money was delivered. You will find specific phone numbers on the site's Support Page.
If you encounter technical difficulties (e.g. a problem with your video plug-in), you will find detailed FAQ on the Support Page that encompass many possible technical issues that may arise. If you still need help, you can turn to the site's technical team via email, to explain your problem.
Premium members can access live support. However, be advised, they do not have fixed working hours, so it may take a while until you manage to connect to a live representative.
Positives and Negatives
Positives:
✔ Most models broadcast in high definition
✔ Webcam player had toggle switch to activate the HD
✔ You can watch full nudity in free HD chat rooms
✔ Hot gathering of freaky sex fiends
✔ Preview galleries simultaneously show real time videos from openchat rooms
✔ Chat rooms contain interactive features and games
✔ You can schedule one-on-one porn shows
✔ Advanced Cam2Cam on mobile
✔ The site's interface is neat and well organized
Negatives:
✖ The filtering options on the site are insufficient, making it hard to locate a specific model/chat room
✖ Live support is available for premium members only and it is not operating 24/7
✖ There are not enough Voyeur Shows for natural born voyeurists.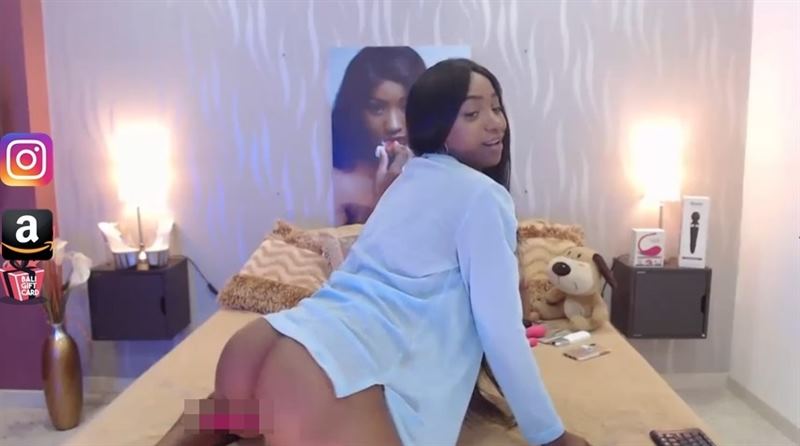 One Final Word
Looking for live nude action and free chat rooms with plenty of astonishing girls giving all types of xxx shows? You do not have to go too far; CamSoda will provide you with all of this from the comfort of your home on your laptop, or on the go using your smartphone. All these wonderful characteristics and features put this site on the top list of adult live chat sites currently available on the web.
Review of CamSoda.com
- Reviewed by
hdcamsites.com