Flirt4Free Review - Hi-Def Live Gay Porn Shows
Flirt4Free is the Promised Land for all of those looking for some live gay porn in full HD. The site offers plenty of action with tons of exciting features I am going to discuss at length. I am positively sure that after you finish reading this review, you will be able to exploit these features to the fullest and satisfy, if not all, many of your online desires. So let's begin...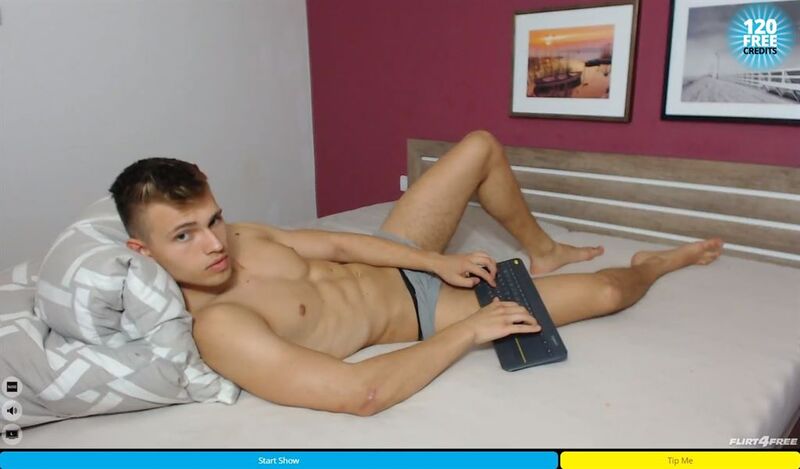 First Impressions
The moment you enter the guys area on Flirt4Free you are dazzled by the wide selection of amazing looking men posing in hi-def preview galleries. I remember just staring at all these manly idols with my mouth agape. And then I came to realize that I have reached, undoubtedly, one of the best gay cam sites on the web.
The Boys You Will Meet
The truth is you do not necessarily have to be gay to appreciate the male models on the website. Beauty and bodily perfection go beyond any particular sexual orientation.
Still for the queers among us, Flirt4Free offers all types of men: big hairy bears and smaller otters, circuit queens, chubs, twinks and twunks, pups, cubs, gipsters, daddies, wolves and jocks with their astonishing six pack abs and incredible chest muscles - just ask and thou shall receive.
At any given moment you will be able to find 120-150 models on the site in various types of chat rooms from free open rooms to parties and multi-user shows. You can sort them out by the price they charge for one-on-one HD sex shows, the room they are currently in, their overall time on the website or by their willingness to do fetish stuff.
Once you go to a model's preview gallery you can see whether he is throwing a party or just waiting for you in an open room. The system also marks new men so you can choose whether you want to watch an experienced performer or prefer a fresh one with the charming clumsiness that may characterize a beginner.
On the preview gallery you can access the performers' personal profiles, where you can learn about their physiques (most importantly, their dick size and whether it is cut or not), things they like, their ethnicity and the languages they speak, the categories they are included on the site, their fetishes and the sex toys they use. The profile pages also contain the models' photo gallery and an option to Tweet for them on Twitter so as to boost their rank if they treated you well.
Additional features that appear on the preview galleries enable members to add a model to their favorite list and be notified when he is on the website and even get in touch with him on the phone or via email (in which case, responses are sent to the member's message box). This two last features cost like a private sex chat would.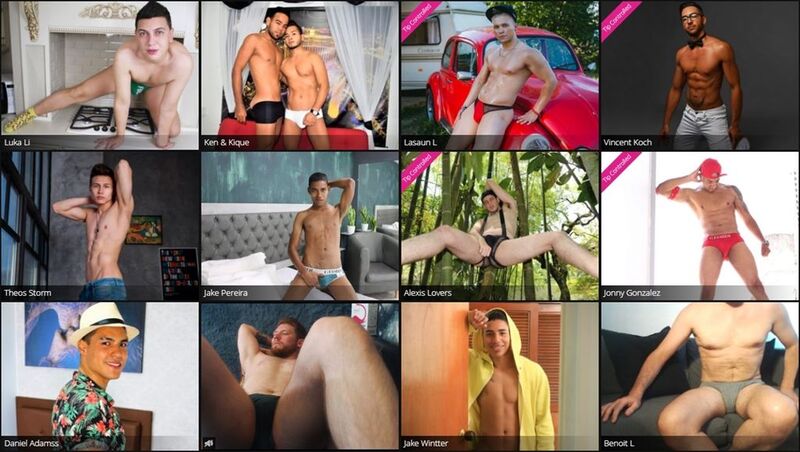 Top Site and Chat Room Features
Now, after discussing the xxx models, it's time to move on to the most important topic - viewing and chatting with them on the live webcam. Flirt4Free offers several types of HD webcam rooms:
The open room allows you to enjoy a gay cam chat free of charge. This room is public and you will most likely share it with other members. However, from time to time you get to enter a vacant room and enjoy the model's exclusive attention.
In a private room you will get the chance to engage in a one-one-one gay live chat with the model you like. Obviously, this room comes with an entrance fee determined by each model's personal rate. It is important to stress that every private chat on Flirt4Free is interactive; that is, the performer can see you, hear you and read what you write. More than that, tipping the performer will enable you to control the vibrator device he is using (OhMiBod), which can be very exciting for both of you. And if you want to take it one step forward, by using the Feel Connect app the performer will be able to control your vibrator.
Those interested in a multi-participant gay live cam show should opt for the Party Chat. In these chats, you and other members interact with the model. The party will continue as long as the participants tip the model and the higher the tips are, the hotter the action will be. A Party Chat does not enable private live shows, but you will get to see what other members are chatting about, which can be really nice.
The Multi-User Show is quite similar to a private chat apart from the fact that it allows for several members to chat with the performer simultaneously. Taking part in this activity means that you have to share your time with the models with other members as horny as you are. On the other hand, this activity tends to be cheaper than a private chat. One more thing, on Multi-User Shows the Cam2Cam option is not available to the participants apart from the member who started the show.
The Group Show, in a sense, functions like an auction. The model sets a target price. The show will begin only if the target is met. In other words, to enjoy an HD gay porn show, participants need to combine their efforts and mutually invest to be entertained. What is cool about these shows (and it is usually true for the girl and transgender models on the site as well) is that up until the moment they start, the model will try to convince members to pay credits. It might get very hot in the room during these preludes.
Spy Shows - Some members, who are deeply into voyeurism, prefer to take a less active role and peek into other shows. Flirt4Free enables every registered member to take a glance at HD gay sex chats without participating in them. The fee for this 'impudent' action is only 5 credits. VIP members can prevent others from spying on their shows, but they rarely do it (I guess it adds to the thrill knowing someone is sharing your fun).
Flirting on the phone - If hi-def porn shows are not enough for you and you want to take the action outside the chat room, you can exploit the FlirtPhone or FlirtSMS and flirt with your favorite model on your smart phone. It will cost you like a regular private live chat.
Flirt4Free on Moblie
There is no greater fun than being able to watch live porn outdoors. I know quite a lot of people that treat it like having sex in public and get turned on by it. Flirt4Free is 100% responsive to mobile. In fact high definition video chats will function more effectively on your smartphone than on your computer screen.
The only thing that bothers me is the lack of C2C option on mobile. To be honest, it is quite surprising. You would expect a premium HD adult chat site such as Flirt4Free to be as technologically advanced as its competitors like LiveJasmin or CamSoda which do have mobile Cam2Cam.
HD Webcam Quality
The great majority of gay webcam chats on Flirt4Free are broadcasted in high definition (HD720p and even HD1080p). There are virtually zero frame rate issues. In that sense, the website follows the highest standards in the industry and we, the users, are left to enjoy a very high quality live porn action.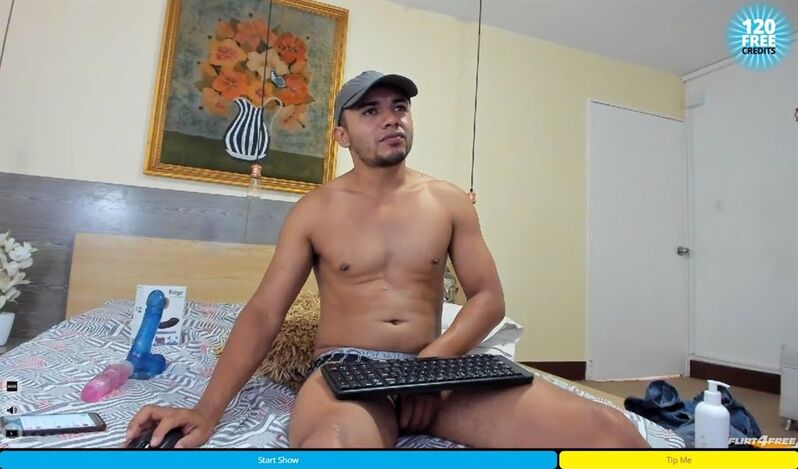 Becoming a Member
Registration on Flirt4Free is instant and requires minimum effort. After providing an email address, a user name and a password, you will be asked to confirm your membership on the email account you gave, and that's it, you are a basic member who can enter open rooms and watch video previews.
If you want to start doing more things on the website, you will need to upgrade your membership. This next step is also very easy and free of charge. All you have to do is fill out your credit card details without spending any money whatsoever. Doing that entitles you to premium membership and a bonus of 120 credit, which you can use to try all those wonderful gay live porn activities waiting for you.
As you gain experience and confidence, you might consider becoming a VIP member and enjoy the privileges this membership status offers. For instance, you will be able to access the entire library of your own recorded shows, watch adult star videos and enjoy 1 hour of Feature Shows including full access to archives.
The two main advantages that convinced me to invest the extra money and become a VIP member are the ability to prevent peekers from spying on my one-on-one sex shows (What can I do, I like exclusivity) and the fact that once you are defined as VIP, all the models take you more seriously and give you plenty of attention.
The Loyalty Program
Flirt4Free enables you to become a loyal member, which practically means gaining points for credit you spend on HD live porn shows. This is a cool features for members who spend time on the website on a routine basis. But if you visit the website casually, it will not do you any good since you will need to accumulate plenty of points to be able to take part in the various activities offered to members.
Purchasing Flirt4Free Credits
As stated above, filling out your credit card details will get you 120 free credits. New members need to pay $5 for 45 credits while getting 135 credits as a bonus. For 180 credits, they need to pay $20 while enjoying extra 180 credits for free. If you pay $100, you will get 900 credits plus a bonus of 340 credits leaving you with a total of 1,240 credits - a good start! The table below presents credit purchasing graphically.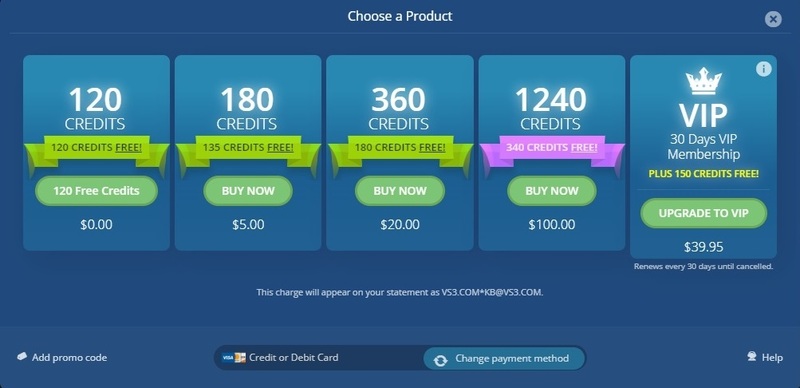 VIP membership costs $39.95 a month, $99.95 for 90 days and $179.95 for 180 days. Take into account that VIP membership renews automatically, so stay tuned to your account.
Sex Chat Cost
For a standard private chat, you will have to allocate 30-60 credits. For a Multi-User Chat, credit prices vary from 10 to 120 credits. You can find more details on service rates on the site.
So how much will it really cost you?
After doing some math, I found that an average HD one-on-one show on Flirt4Free costs around $3.90 a minute. The cheapest live session you will find on the site costs around $0.55 a minute. Bear in mind that each model sets his own price depending on his popularity among members.
Security of Funds and Payment Methods
Flirt4Free is a trusted HD cam site. These guys are committed to fair trading and full transparency when it comes to billing issues. I have spent quite a few dollars on the website and never encountered any particular problem. It all runs as smoothly as a Swiss watch.
What is more, members can choose among multiple payment methods which comprise credit cards (VISA, MasterCard, JCB, Diners and Discover), Gift Cards, Crypto, Maestro and PayPal. They even accept money orders, cashier's checks, and personal checks by mail.
World-Class Customer Support
The aspect of customer service is usually given less emphasis than it should. Who cares about this boring stuff on a gay cam site when there are so many other things which naturally occupy your mind. Well... good customer support can make a world of difference from the end user's point of view. And here I must praise Flirt4Free. They took this issue of customer experience very seriously.
Their support teams do a wonderful job. For every question that may arise, for every problem, you always get a fast and clear answer or solution. I tried them more than once and was never disappointed. You can reach a customer support representative through live chat on the site 24/7, via post mail, email or on the phone.
Positives and Negatives
Positives
✔ Great high definition live gay chat rooms
✔ Abundant sexy gay models available for chatting
✔ Plenty of gay sex categories to choose from
✔ Multiple chat features and live activities
✔ VIP membership includes nice privileges for regular visitors to the site
Negatives:
✖ The site's search engine is not working well making it difficult for new members to find what the want
✖ The loyalty program will not benefit casual members
✖ The website does not have C2C for mobile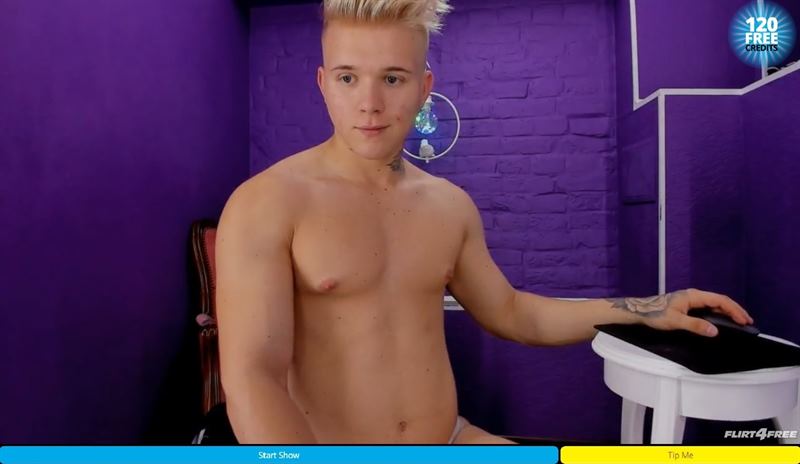 One Final Word
The bottom line is that Flirt4Free is a great place for people looking for HD gay cam chats with dozens of ultra-sexy guys. I am fully aware that there are some flaws that need to be addressed (such as the lack of Cam2Cam option on mobile), but taken as a whole, I strongly recommended the website to gays and to anyone out there who can recognize masculine beauty the moment he/she sees it.
Review of Flirt4Free.com
- Reviewed by
hdcamsites.com