CamSoda Review - Hi-Def Shemale Live Porn Chats
Imagine the elegant curves and the intricate finesse of the female body with a huge masculine cock and a hanging sack of balls, and all in hi-def... Almost no one - whether 100% straight, gay or Bi - can stay indifferent to these sharp contrasts displaying the best of both worlds. In the following review, you will be able to read about all the great features the adult cam website, CamSoda, offers those interested in HD shemale porn chats.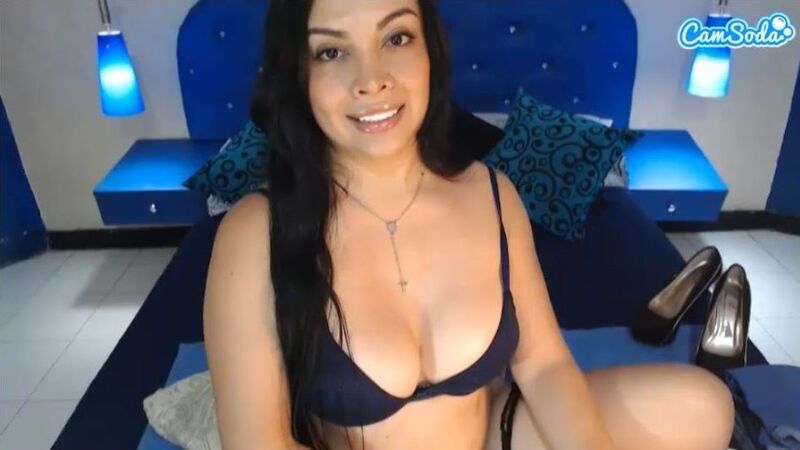 First Impression
Once you enter the trannies section on CamSoda, you see dozens of preview galleries populating really good looking chicks, many of whom are flushing out their dicks. This does not leave room for error; you realize you have reached a freemium hi-def live porn site and now all that is left is to let the show begin.
A second look at the homepage reveals a really cool feature which, as far as I remember, I have not encountered on any other sex cam site. The preview galleries on the site's homepage simultaneously display video clips from shows that currently run in the chat rooms. You get a full and wide panoramic view of all the action right away; the site is doing anything it can to get you into business without unnecessary distractions. I like this straight-to-the-point approach.
The Shemales You Will Meet
All in all, there are between 400-600 models of all types (females, male, couples and transgenders) online on the site at any given moment. The shemales area is much smaller and on average contains 13-20 performers giving live porn shows. Bear in mind that at certain hours of the day, the number of performers may drop. But with the lack in quantity, the site makes up for in quality. I must say that most of the shemales performing live are real dolls upgraded with balls. They are stunning, and not only for those who are fond of the genre.
When you enter a model's show, you can read about her physique (especially the size of her breast), location, daily habits (smoker/drinker) and how many followers she has. You can see her wish list. it usually contains sexual preferences (e.g. anal, latina, bigass, dildo, etc.), but I once saw a wish list of a trannie model from Columbia which consisted of an iPhone and a computer. I felt quite sorry for her. Besides, she was a real pretty, so I invited myself to a private chat with her.
Some models choose to describe the sex acts the like the most. Others upload recorded video - these are usually professional clips you will need to pay with tokens to watch.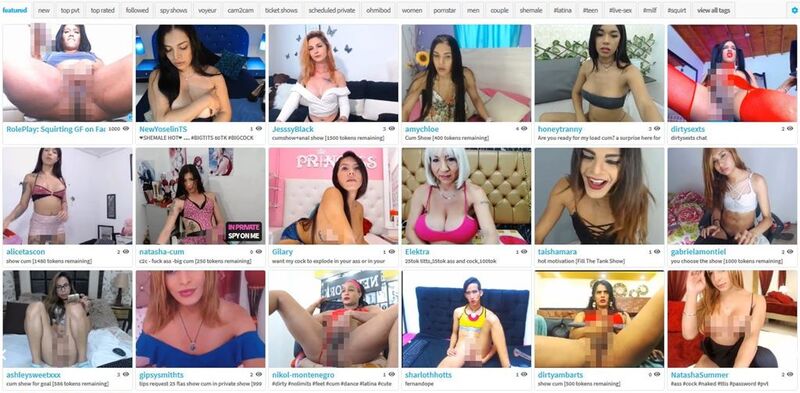 Top Site Chat Room Features
What makes CamSoda stand out in relation to other hi-def live porn sites is its public area. You can see full nude transgender in full HD without paying a dime in the Public Chats. These chats are open to members as well as visitors who haven't yet signed up. They are based on tips. That is, if you want the model to do something special, you will have to spend some tokens. Below the chat window you will see a measurement of her tip goal and the number of tips she has received so far. You will also see the highest tip and who was the last tipper.
Public chats are interactive. The model usually inserts a vibrator device (Lovense or OhMiBod) into her ass. It can be activated by your tips. In addition, you can let fortune decide what the model will do next by using the Spin It, Pull It and Roll It. Whatever comes out, you will need to tip for it.
It is all nice and fun, but many viewers (including myself) will not settle for less than a truly private encounter with their favorite trannie. During a one-on-one Private Chat, cam2cam works nicely, and is usually included in the rate paid. The same goes for activating your microphone for 2-way audio. Moreover, you have the option, if the model agrees (most of them give their consent), to record the entire show and watch it later on the My Media page.
CamSoda also features Ticket Shows - hi-def live sex performances which require members to buy a ticket in advance. A show will start only if enough tickets are sold.
If you are into voyeurism, there are two live porn activities I would strongly recommend:
Voyeur Shows enable members to watch models in their everyday lives doing regular and intimate activities from eating to fucking. This cool feature is free of charge. The problem is that there aren't many voyeur tranny shows on CamSoda and sometimes there are none at all.
Spy Shows allow members to peek into private shows (depending on the model's consent) for a relatively small fee of 12 tokens/minute. These shows are, unfortunately, also quite rare with the trannies on the site.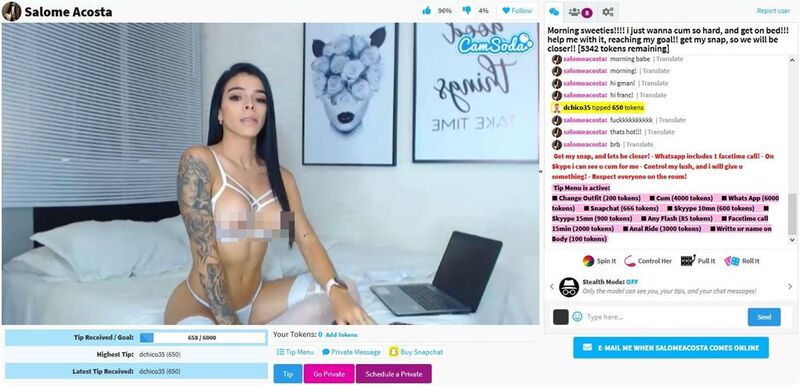 The Labs
Looking for a comic relief? Go to CamSoda Labs where you can read hilarious posts about imaginary and funny sex devices, services, and news like the VapeGasm, a new technology that combines vaping with orgasms, or a report about a surge for the demand for Milfs on Mother's day.
Cam Soda on Mobile
CamSoda is 100% responsive to mobile. That means you can enjoy HD sex cams whether you are indoors or outdoors. So no need to stop watching your sexy transgender's show only because you need to leave the house. What is more, CamSoda is currently one of the few adult cam sites which fully supports Cam2Cam on mobile.
HD Webcam Quality
Most of the video chats on CamSoda are broadcast in hi-def quality (HD720p or HD1080p). That promises an overall excellent user-experience. You might encounter here and there a model that broadcasts in SD but she's the exception, not the rule. Just make sure that the HD button is on when you start a chat so that you will be able to see the model as clearly a possible. Take into account that high definition may sometimes cause stream delays, but that is the price we have to pay for high quality broadcasting.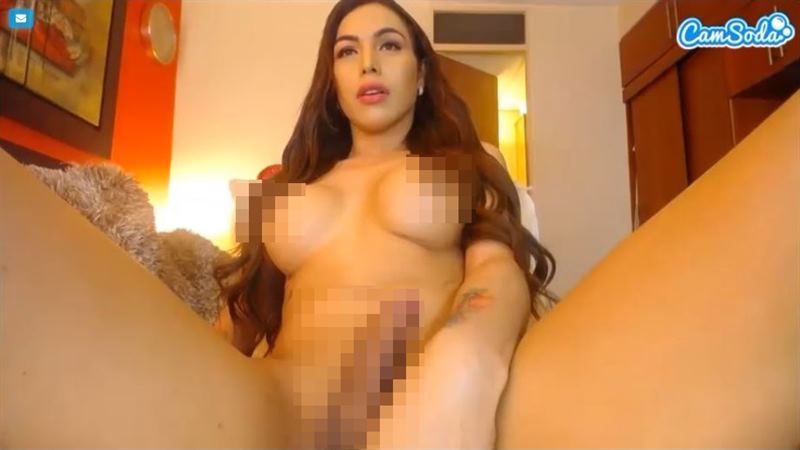 Becoming a Member
Signing up for CamSoda requires minimum effort. All you need is an email address and a password. You do not even need to confirm your registration to become a Basic Member and start enjoying free HD live sex chats. Using more advanced features (like private one-on-one live porn session with one of the site's shemales) will require you to verify your account on the email address you provided upon registration and enter payment details to purchase tokens.
You may choose to upgrade your status to Premium Membership for a fee of $19.95 a month. A premium member can change tip volume, send private messages, tip and chat anonymously and enter a stealth mode. He will enjoy an AD-free interface and get 200 free tokens as a bonus.
Purchasing CamSoda Credits
For a limited time CamSoda has halved the cost of its 300 tokens package. I strongly advise in taking advantage of this offer. Instead of $31.99, you pay $14.99 for 300 tokens. This amount will be enough to fully explore the possibilities the site has on offer.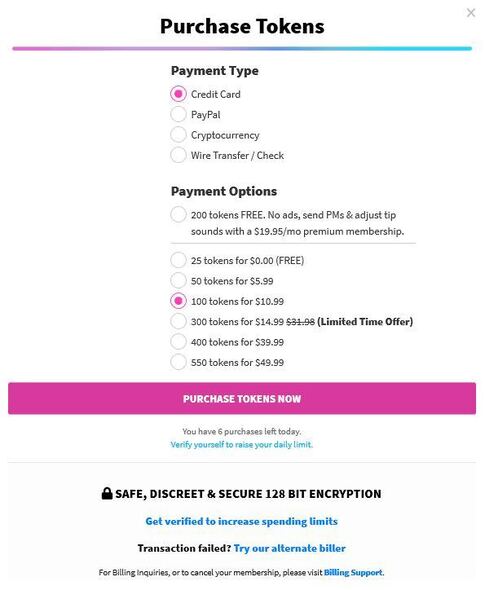 Acquiring Free Tokens
There are basically two ways in which you can gain free tokens:
As mentioned above, by upgrading to Premium Membership, you will get a bonus of 200 tokens.
Much like Chaturbate, by verifying your account and increasing your spending limit, not only will you be able to use the site's features as much as you want, but you will also get a bonus of 100 tokens.
Sex Chat Cost
So how much will you need to pay for a 1on1 porn chat with a shemale performer? I did some calculations for you and it turns out that the average private session with an xxx model on CamSoda costs approximately $3.00 a minute. The cheapest rate some tgirls are asking for will only cost you $0.60 a minute. Of course, highly popular performers cost more.
Security of Funds & Payment Methods
CamSoda is a trustworthy cam site. As such, it takes the issue of customers' security of funds seriously. All payment issued on the site are protected by 128 Bit Encryption. Moreover, members can choose to pay indirectly via third companies that specializes in payment solutions, such as Epoch.
Members can choose among a variety of payment methods that comprise the following:
Credit card (Visa, Mastercard, Delta, Discover, Diners, JCB)
Third payment companies, SEGPAY and Epoch
Wire transfer/ check
PayPal
Customer Support
CamSoda offers its customers specialized support divided into billing and technical issues. When it comes to billing, you will get a list of phone numbers and emails for each method payment you chose to use. To be honest, I find it to be a little cumbersome that you do not have one specific source you can turn to. As to the technical issue, you will find a detailed FAQ on the Support page that are supposed to cover most of the technical problems that might arise. If you still have not found a solution, you can send the site's technical team an email describing your difficulties. Live support is preserved for Premium Members. The problem is that they don't have regular working hours.
Positives and Negatives
Positives:
✔ High quality HD sex cams
✔ You can view full nudity on public chat free of charge
✔ Preview galleries displaying real-time videos from chat rooms
✔ Really good looking and sexy models
✔ Cool features and games in the chat rooms
✔ Some models allow for the scheduling of a 1on1 private show
✔ A user-friendly interface making it easy for new members to navigate
✔ One of the few adult cam sites that has c2c on mobile
Negatives:
✖ There are times in the day when the Trans category is skimpy
✖ Missing filtering options to help you find specific types of performers
✖ Live support is not operating 24/7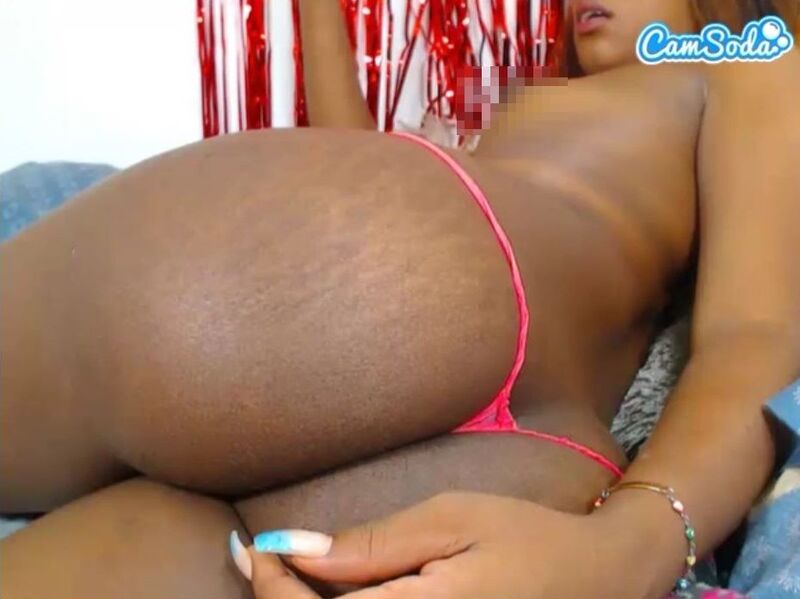 One Final Word
There is something unique about trannies. These gender benders seem to have managed to transcend the boundaries that separate males from females, and by doing so they have captured the essence of both sexes creating something new and, many would argue, upgraded. I tend to agree, there is something exciting about these penile females even for those who have zero affinity for gay sex.
HD adult cam sites like CamSoda give straight men such as myself the opportunity to engage in online sex activity with those amazing transgenders, something I would probably not do in real life. And for that opportunity I feel grateful. So what are you waiting for? CamSoda hosts a bunch of beautiful shemales performing on HD quality webcams waiting to go live with you. Go try something new. I am sure you will like it.
Review of CamSoda.com
- Reviewed by
hdcamsites.com