Chaturbate Review - A Free HD+ Live Cam Bazzar
How do you fancy a real treat? How do you fancy seeing old Walt here strutting his sexy stuff and jiggling his junk from the safety of your laptop or tablet? No? Doesn't appeal? Well ... don't worry, it isn't likely to happen any time soon, but if it is going to happen, the chances are it'll happen at Chaturbate.com. Intrigued? Then by all means read on ...
Let's do the background business first, to at least get that out of the way. Chaturbate is still virginal compared to the rest of the sex cams scene, having only been around since 2011. Now, I am sure that people who like that sort of thing have been flashing thier exciting bits and pieces at each other since the first two computers were hooked together, but Chaturbate has decided to give them all a special place at which to do it, and to make it a kind of half-assed effort between a random cams site and a dedicated sex cams site. No idea whose bright notion this was - not enough info on the web - but the company who runs Charturbate seem to be based in California in the good old USA, of course, although the monetary side of things seems to be UK based. Now, if you're reading all this right, and God blessed you with at least half a brain, then you might already have worked out that what you're going to be viewing on Charturbate ain't exactly the same kind of fare you see at ImLive.com or Sexier.com.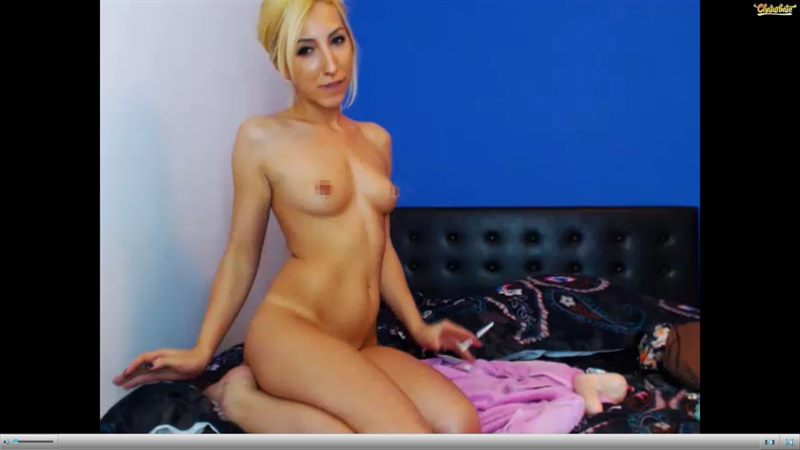 My considered thoughts
So, following on from this, at Chaturbate you're going to see plenty of bits, and plenty of tits, but those bits and tits are mostly from humble sex-lovers just like you and me, and not from porno stars and scorching x-rated models. There are some better looking babes in the "Private Only" cams, but you have to pay for those ... which means that the normal people who like to show off their steamier side are FREE to view. If watching ordinary folks do their own version of the porno polka doesn't appeal, then you'll just have to stick with the likes of LiveJasmin.com for now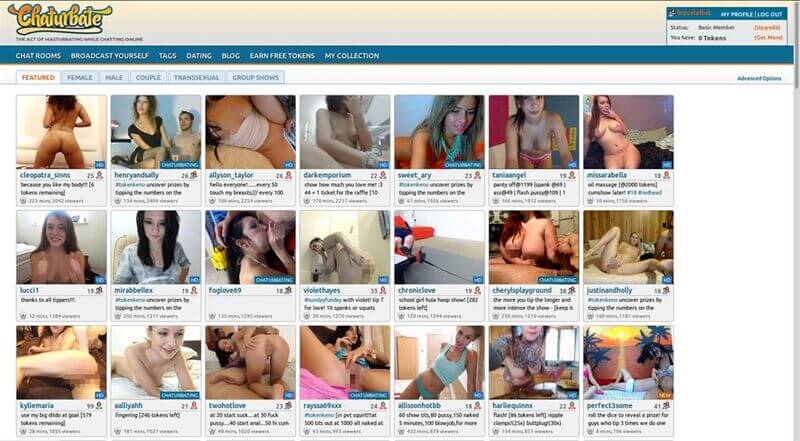 So, all this juicy goodness is free at Chaturbate, but you can help to keep the site alive & kicking by paying for people to perform if you want to - and perhaps you should if you want to keep using Chaturbate's servers and services. You buy tokens at Chaturbate - they cost around $0.10 each - and you can tip the performers as they are doing the business for you. The performers will have a message saying something like "I will play with my pussy for 300 tokens" or something along those lines, and once the xxx model has acquired enough tips from the hundreds of people watching (although most are cheapskates are are only along for the view), she will do what she said she'd do, and then start a new token target for something usually a little more dirty.
If the performing side of Charturbate appeals to you, then once you sign up and provide age verification, you are good to go. You'll need a web cam and a good connection as well of course. If you're of the sexy persuasion (so that rules yours truly out) and people think so too, then you they wil give you tips, and you can use the tokens for your own sexy fun, or sell them at the site for $0.05 per token. Good luck!
Although you can see plenty for free at Chaturbate, there are a few models who will only do the sexier stuff if you're willing to pay by the minute - you can see their price in "Groups shows" - again, be aware that this ain't like normal cam sites in that anyone can enter a private show if they're willing to pay.
Anything else?
I wouldn't get too exicted if you're looking for extra, as they ain't much. If you sign up for a monthly subscription then you can send other Chaturbators PMs, and you can remove the ads. Can't think of anything else ...
Becoming a member
All you need is your username, a password, your date of birth (which you're gonna have to prove if you want to perform - the site obviously has a zero tolerance on underage performers). You can supply your email address if you want to get those PMs I told you about earlier.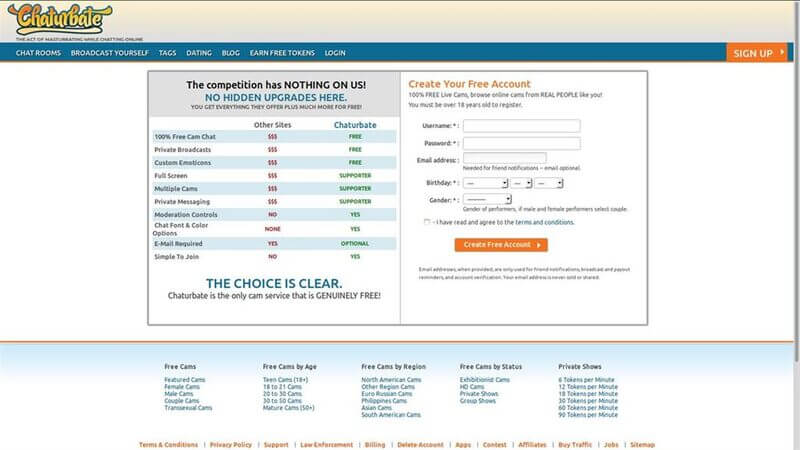 Let's get chatting
The chats do get a little crowded, as you'll be taking your place in an audience in the hundreds, and expect lots of spam and emoticons. You can only direct the action by tipping, and it's the performer who's calling the shots. You can enjoy private shows for a little more privacy.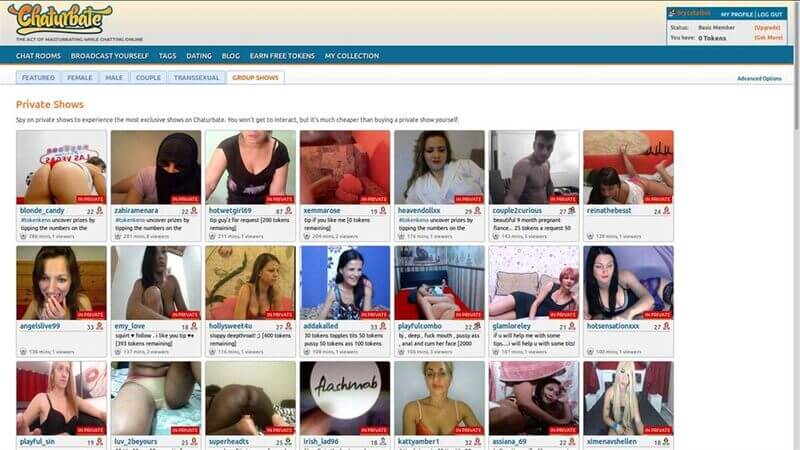 Quality of video
Most folks have HD, so if you can stream in HD, you can watch in HD.
Putting your money where your mouth is
If you're tight, you can see most things at Chaturbate for nothing. If you want to tip, you need tokens, which you can buy as below, but don't forget the monthly fee, for which you get a special, one-time bonus of 200 tokens. All prices at Chaturbate are in US bucks.
USD $
Price
Tokens
$10.99
100
$20.99
200
$44.99
500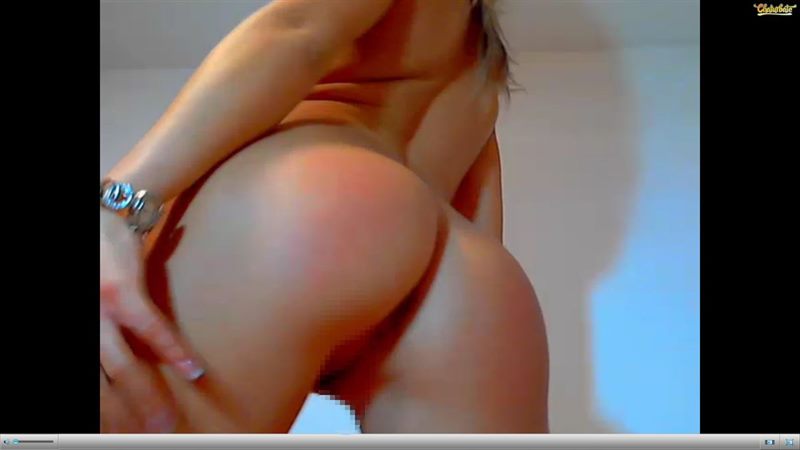 Ways to pay
Credit Cards: Mastercard, Visa, Diners Club, JCB, Discover, plus debit cards (Switch/Maestro) and eWallets (UKash/ClickAndBuy/PaySafeCard), plus Wire Transfer. You can sell tokens and be paid via check, or Paxum/Payoneer.
You can pay with all major credit cards, and both Switch and Maestro debit cards. If you want to keep your monetary transactions at Chaturbate a secret, you can use UKash, Paysafecard and ClickAndBuy, and you can Wire Transfer funds if you get desperate. If you sell your tokens, you'll be Fedexed a personal check, or be paid by Payoneer or Paxum.
How many xxx lovelies?
Judging by my experiences at Chaturbate, the site has many thousands of members, but not all of them are sexy exhibitionists. You'll only find a couple of hundred with active webcams at any one time, and around forty of those will be private.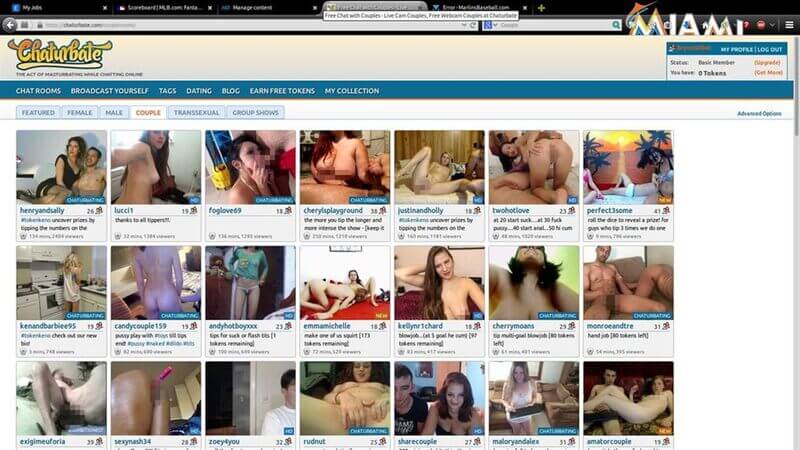 Help when needed
You're mainly on your lonesome - there's an FAQ section, or you can try email.
Positives and negatives
Positives
✔ - You don't have to pay to play, and even then the tipping process won't exactly break the bank
✔ - If you fancy your chances of being the next porno star, you can go for it
✔ - Real sex from real folks for real folks
Negatives
✖ - Some of the cams say HD but from my viewing - nah ...
✖ - Not much of a chance to engage a hot xxx babe intimately
Summing it all up
I'm not sure what I make of Chaturbate. If it were a porno mag, it certainly wouldn't be Playboy or Penthouse. I guess it's as near to an adult cam chat site as you can get, because it's for adults who wanna chat - while fucking, sucking, or doing other filthy things (but in a good way of course). If you're not too picky about the kind of x-rared babe you're going to be "meeting" at the site, then I guess you won't mind too much, but if the sight of lots of fat hairy men waving their undersized dicks around is going to quell your libido (it certainly does mine!), then I'd advise that you give Chaturbate a miss. For those less fussy ... let the sexy times roll!
Review of Chaturbate.com
- Reviewed by
hdcamsites.com