Enjoy High-quality Gay Chats on Cameraboys.com
There are many adult webcam sites that show off their so-called "amateur" side. They pride themselves on having some men who are "real" rather than "models" and they focus on offering users an experience that is kind of like a sex dating site. Ad my Cameraboys review is about to show, this gay cam site is nothing like that. This is a premium video chat community where all the images are clear and all of the webcam men are breathtaking. Every feature is planned, each live sex show is perfect and the platform is smooth, welcoming and appealing. Listen up to what I have to say about this live web cam site and then, maybe, you'll decide to get a taste of a free sex chat with the live gays.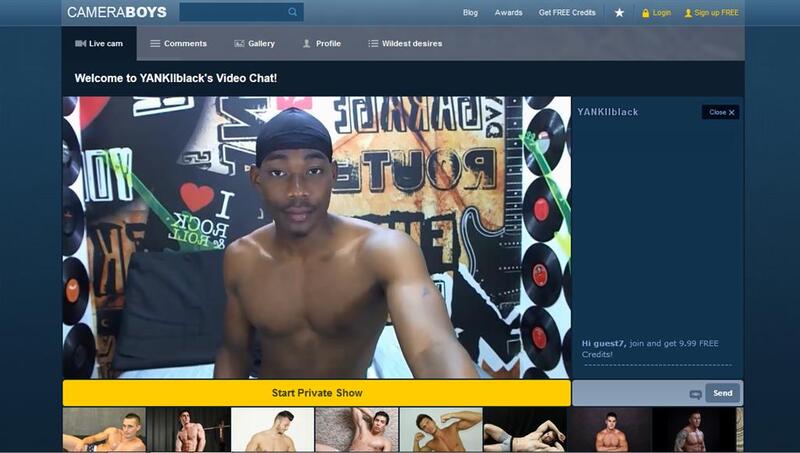 My considered thoughts
After you review so many live adult webcam sites as I have, you kind of become less impressed. I mean, let's be honest: It is a bit difficult to dish out new surprises when all of the best sex cam arenas keep copying from one another, and you usually end up with a few dozens of good sites that look a lot alike. This is why I was especially happy when I entered Cameraboys.com and saw that it really is quite exceptional – not in an OMG kind of way, but in a subtle style. It is a special website with a posh design and a sexy feel that is supported by the unbelievable sexiness of the men online. I was almost drooling. These guys weren't just "The Guy Next Door" hot – they looked like pornstars and moved like ones.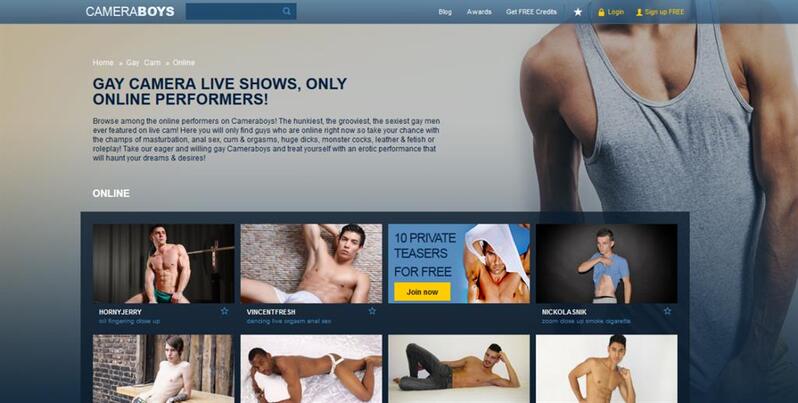 You can just imagine how even happier I became when I realized that this gay cam site had unlimited free chats. I immediately started interacting with the live guys. There was a very nice selection and no shortage of men that I wanted to get to know better. The free chats were okay – although they're not as fun as they could be. Most of the guys just sit there. They answer questions and communicate, but these sessions aren't particularly energetic. The private gay sex shows are a whole different story those. These guys work hard to keep your eyes on the screen and they show both inventiveness and kinkiness. Just the way I like it.
Anything else?
The next things I checked were features and while I have no real complaints about the ones that were available – they were nice and useful, I was surprised that there weren't more exclusive tools. It's not that I have to have special features – I really don't: I am the kind of guy who is pleased with the basic porn shows and standard tools. I was just a bit surprised that an adult cam site of this level didn't create some more unique options – some users love them and they can add some buzz to a regular porn show.
Becoming a member
There are two types of memberships on Cameraboys.com: Basic and Premium. The basic membership is free and you don't need a credit card in order to become a basic member – just fill in the basic details and you're done. When you want to upgrade to Premium membership, simply buy credits – there is no subscription fee and no extra payments.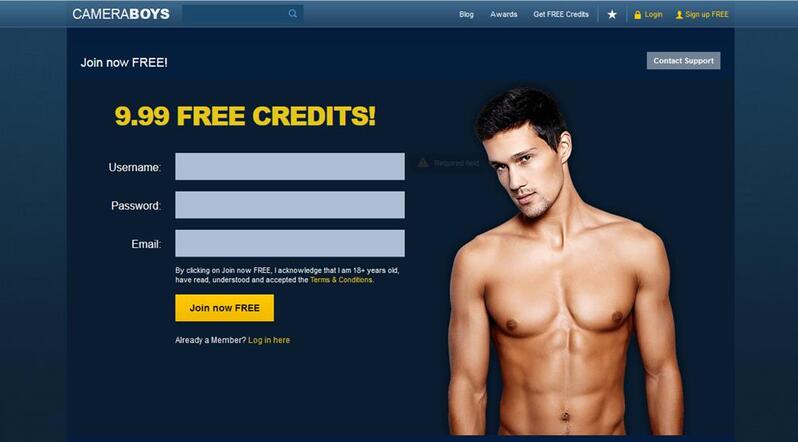 Let's get chatting
Cameraboys.com is all about the live sex webcams, but as far as the types of chats – there are only two. The first option is free chatting, which is very simple to master and anyone can join in. The free chat rooms are open to everyone, even to nonmembers and they include live streaming and audio – users can text chat with the models. The other option is the paid gay porn chats that feature nakedness and live sex. You can see what each guy is willing to do on his chats if you check out his profile page (some favorite activities also appear right below the picture on the main video chat page), but from my experience, you can always ask about a specific kink. Most of the men are happy to oblige.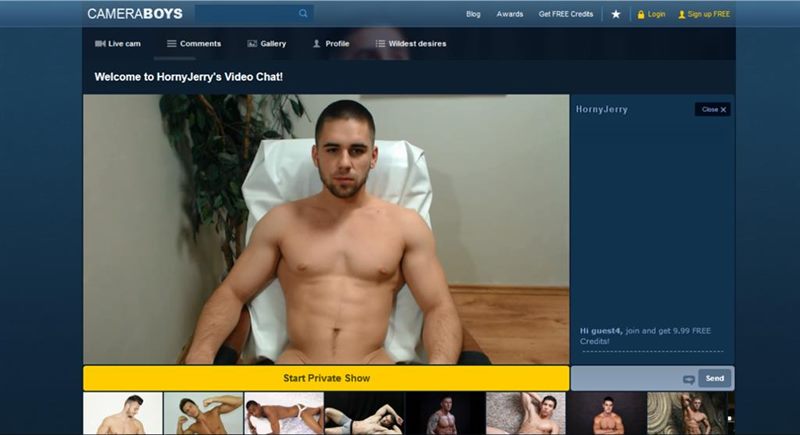 Quality of video
This sexy webcam site has very good streaming and the gay guys have incredible web cams – good lighting, clear image – the works. I have watched quite a few live porn shows as part of my research for the Cameraboys review and have checked out many more free chat rooms and all of the men had way above-average web cameras.
Putting your money where your mouth is
Don't let all those free chats dazzle you into thinking that this is a free gay sex cam arena. There is no such thing – no matter what some of the ads tell you. Private naked chats always cost money and at some point, you will need to pay, but you shouldn't worry too much – prices are very fair.
Practically speaking, how much will a 1 on 1 sex chat will cost you? I ran some calculations and checked them. My findings are as follows: The average price for a 1 minute show is $2.80. If it's too high for you, you will be able to find cheaper cam girls. The cheapest I came across charged me $1.11 a minute.
For your information, a chat that includes cam to cam will cost 1-2 dollars more (depending on each model's personal rate). The same goes for bidirectional audio.
Now, which credit packages does the site put at your disposal? The cheapest one will cost you $35.99 and it promises you 27.99 credits. The most expensive package consists of 157.99 credits for a sum of $178.99. It is imporant to note that new users get a bonus of 9.99 credits for validating their credit card.
9.99 credits are wroth around $10 and they will allow you to chat privately with your favorite model for more than 3 minutes (This estimate is based on the site's average price for a 1-minute private chat).
If it is your first purchase you will given a wheel of fortune to spin and a chance to win lucrative credit bonuses of up to 100% from the package you will eventually buy.
Ways to pay
Cameraboys.com has several simple and secure payment options, but all are very mainstream – no PayPal, no Bitcoin – sorry folks. However, I am sure that you have at least one of the cards on the list and if you don't, get one – this is the 21st century. Accepted payment options include Visa, Electron, Bleue, MasterCard, Maestro, Switch, Solo, Discover and finally - JCB.
How many xxx guys?
Cameraboys.com dishes up a nice selection of sexy gays and personally I was more than happy with both the selection and variety. Note that the main page of this gay sexcam hub has three categories – gay cam, webcam guys and gay couples. What is the difference between the first and second? It's unclear – maybe the "guys" are supposedly straight? As if, but if you want to tell yourself that this is the case, I am not gonna be the one to stop you.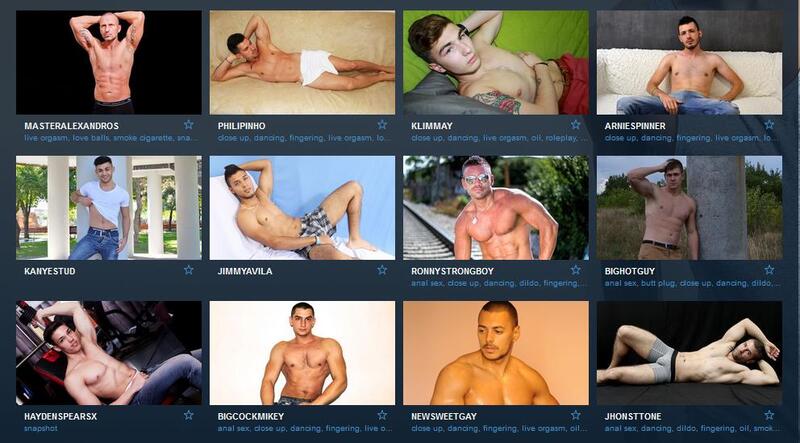 Help when needed
Assistance is easily accessible on Cameraboys and it's very simple to obtain. You just follow one of the two links: 'Contact Us' or 'Customer Support' and get the help you need, when you need it. You can email, call or chat live with a representative. Any method – this site has it, and it proves that it mean business and understands users' needs.
Positives and negatives
Positives
✔ - Superior streaming to what you'll find on other gay cam sites
✔ - Delightful homosexual men in a variety of colors and shapes
✔ - Very reasonable prices – great value for money
Negatives
✖ - Only basic features are available
✖ - There are no interesting types of sex shows
Summing it all up
Cameraboys.com is not just another gay web cam site. It takes the video chat notion very seriously, which means that viewers get to enjoy a whole new level of live porn shows. There are no poor-quality web cameras here, not are there okay porn shows. Everything here is tiptop – the streaming, the chats, the features, the men – just one big pile of yummy, sexy perfection. There are hardly any amateurs here - that much is true, so if you're the kind of guy who likes to keep things "real", this may not be an ideal choice for you. If you appreciate high-quality and homosexual hunks that will take your breath away, stop by Cameraboys. Membership is free, so just start a free sex chat and give the site a try.
Review of Cameraboys.com
- Reviewed by
hdcamsites.com