ImLive Review - An Affordable Hi-Def Sex Cam Site
ImLive is a unique HD sex cam site as it combines two essential elements every user will find indispensable: being affordable and feature-rich. Cheap cam girls broadcasting in hi-def is not happening on every site, but here, it is. And, ImLive will busy you will all its feature offerings, from celebrity pornstar shows, to performance contests between models vying for prizes, to its famed Multi-Viewer which gets you a look at six cam rooms at once.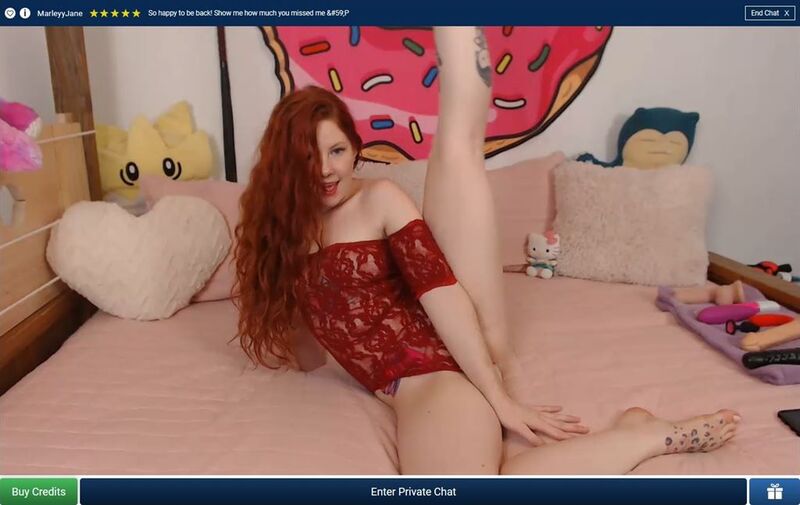 In this review I will shed light on all the special features to be found. And of course, I'll hit on the site's recent upgrades to improve its HD webcam broadcasting quality, as well as discuss the sign-up process and membership benefits, the cost of the different types of live porn chats, and give you the overall positives and negatives of using the website's services.
First Impression
Visiting ImLive for the first time can be quite confusing. You can't see the forest for the trees: so many features might make you get lost. You ask yourself "where should I start?", "wow, how can I find this or that?".
Worry not. The site has a special section called 'Discover Imlive', which functions as a sitemap. It connects to all the wonderful features the site offers and it will help you navigate through the site without missing a thing.
The Girls You'll Meet
At any given moment, you will find around 500 girls online, ready to do just about anything you're looking for. I like to classify the girls of ImLive as professional regular gals. The kind of girls that ImLive seems to attract are not the runway models of the camming world, but rather the more average looking girl next door types. They're just as professional in the sex acts they can perform as any top performing cam model out there, it's just that they fall on the more to the center of the bell curve.
And if you get tired of seeing pussies, you can always explore other territories, such as chicks with dicks. In fact, ImLive excels at that. Always online are dozens of beautiful transgenders you can go live with. As well, the site's male models are broken up into straight and gay performers.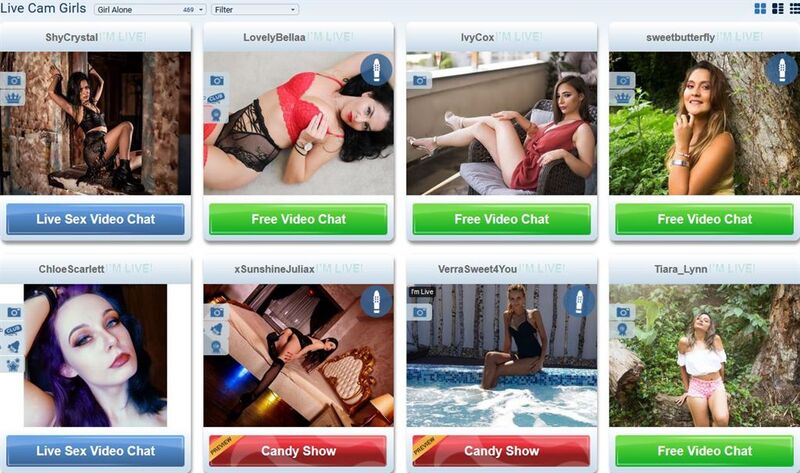 Top Site and Chat Room Features
ImLive hosts thousands of amazing girls, most of whom are quite active on the site, while others only cam periodically. This great variety of chicks waiting to fulfill your sexual desires and your fetishes has you immediately realize you have reached a good place.
But all these models are only a small part of whole the picture. What really makes ImLive stand out as a live adult webcam site are the multiple features put at your disposal. I will mention the most unique ones you that you will not find in any other place:
Fulfill Your Fantasy - With this feature, you can reveal your hidden desires in a post that only the models can see. Those that can and want to fulfill your fantasy will message you back to set up a met. You'll be able to discuss the performance acts and pricing with her directly.
Free Multi-Viewer - This feature allows you to peek at up to 6 models (called hosts) at the same time. You won't be able to interact with them, but you can pick one for a public chat and, of course, for a private one on one show when you are ready
Paid Multi-Viewer - Same as the free Multi-Viewer, but with one huge difference. The paid version gives you access to private live porn chat rooms where the action is taking place at that very moment.
A monthly video contest - Exciting videos containing different monthly contests in which you can vote for the model contestant you liked most. The themes of the contests are very sexy and are sometimes fetish-like, for example 'Rolling Rubber Loving', 'Construction Babes', 'Military Moaning' and many more. Watching videos from the contests requires credits.
Past pornstar shows - As a person who appreciates classics, this feature is my favorite. It comprises video clips of great pornstars who contributed much to the industry. You will be able to find there some immortal figures like Sasha Grey from 2008 and Martina Warren from 2007.
If that's not enough, there are plenty of other features awaiting you. But I think it best to let you find them yourself - I don't want to ruin all your fun.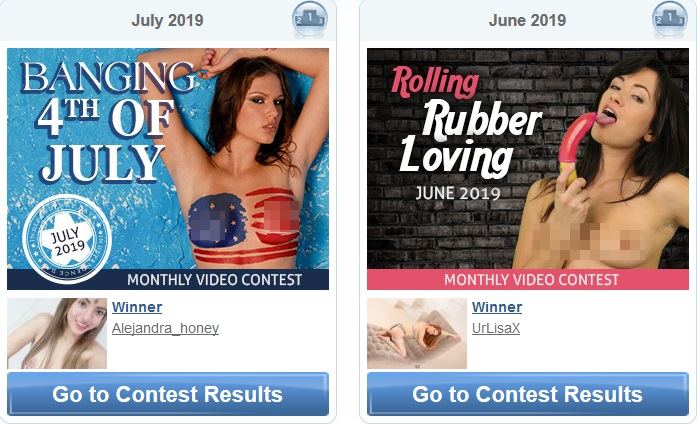 ImLive on Mobile
You can enjoy all the wonderful features I have just discussed while you are on the go (I love to watch HD sex shows while I am on the train on my way to work. I just make sure to position myself at the back seat to prevent unnecessary distractions and avoid other onlookers and people's faces). As a matter of fact, ImLive looks better on a smartphone compared to a computer screen. I recommend holding your phone in the portrait position. This will enable you to use the keyboard while getting a full view of the cam girls.
Currently, ImLive does not have a cam2cam feature like other live porn sites, such as LiveJasmin, but you can still get private with a hottie model the way you do on a desktop computer or a laptop. Hopefully in the near future we will see some upgrades that will include c2c enablement for mobile.
HD Webcam Quality
ImLive is classified as a HD adult chat site and indeed in the past couple of months it made an impressive technological shift as more than 50% of its live sex models have started broadcasting in high definition quality. Having said that, you may still experience lower broadcasting quality. Patience is required. I believe that not far in the future, the transition will be completed and the website will be 100% (or close to 100%) hi-def.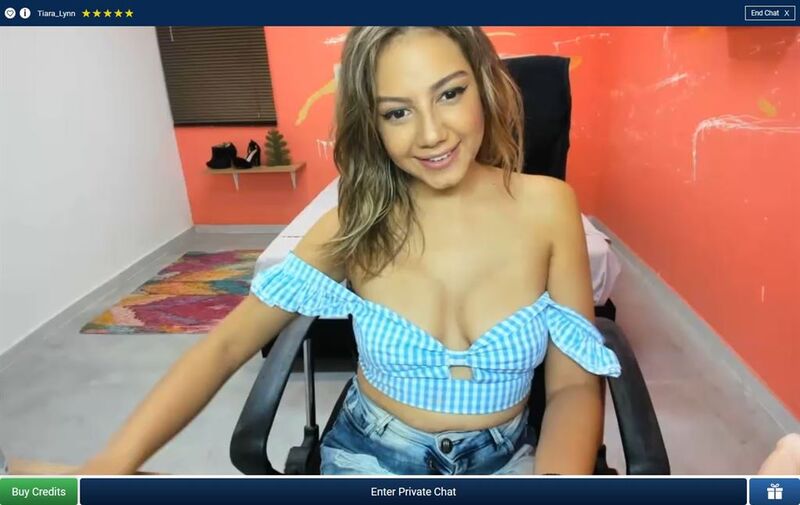 Becoming a Member
Siging up for ImLive is easy and fast. All that is required is an email and coming up with a name and a password. It's all free; no one will ask you to provide your credit card number. However, like all other HD video chat sites out there, you will need to start paying once you use the premium services which revolve around different versions of private one-on-one shows.
A Unique Membership Program
ImLive offers a special rewards program for its members. This program is based on a hierarchical membership status. The more credits you spend, the more points you collect, and consequently, the higher you climb the membership ladder, which translates to more privileges and benefits.
When you buy any amount of credit you immediately become a Bronze Member, which enables you
to watch the first 20 seconds of all private and intimate sex chats for free.
to get free access to each and every host gallery on the website including the past pornstar shows.
to see a 0.6 credit/minute discount when engaging in private chats.
to receive a 20% discount on watching past live videos.
Upon acquiring 500 ImLive points, you become a Silver Member, and are entitled to
get up to 10 additional credits for every credits package you buy.
get up to 10 bonus treats on credits buys (10 treats are worth 1 credit).
a 0.7 credit/minute discount when engaging in private chats.
a 25% discount on watching top past live videos.
By acquiring 2,500 ImLive points, you climb to the Gold Membership which comes with
up to 20 additional credits for every credit package you buy.
up to 20 bonus treats on each credits package purchased.
a 0.8 credit/minute discount when engaging in private chats.
a 30% discount on watching top past live videos.
watching the monthly Pornstar Show with no need for payment.
The highest status is the VIP membership. To be eligible for it, you will have to collect 15,000 ImLive points. After obtaining them, you will enjoy
25 additional credits for every credits package you buy.
25 bonus treats on credits package buy-ins.
a 0.9 credit/minute discount when engaging in private chats.
a 35% discount on watching top past live videos.
watching the monthly Pornstar Show with no need for payment.
a bonus of 50 credits on every 10,000 points you obtain.
full access to fully occupied rooms.
around the clock VIP customer support.
Purchasing ImLive Credits
You will find free chat rooms on ImLive, but they include no nudity, and like all other video chat sites, they are public. If you are interested in private 1on1 shows, you will need to pay. The question that naturally comes to mind is, how much?
ImLive offers 3 credits packages for purchase:
25 credits for a price of $25
50 credits for a price of $50
100 credits for a price of $100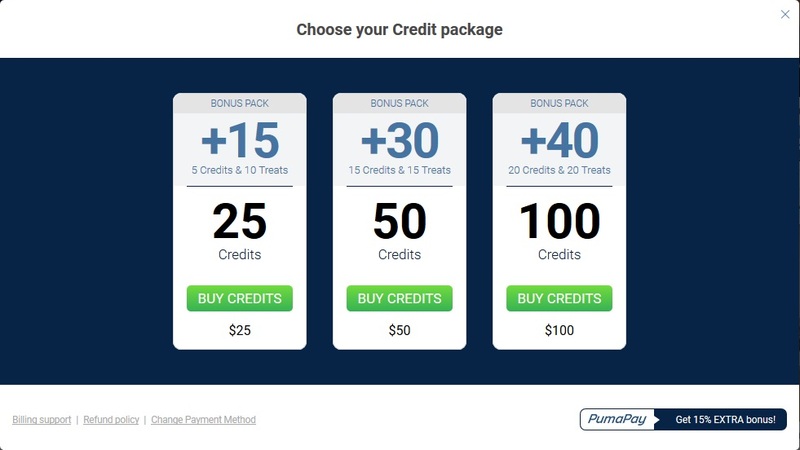 Special discounts
If you choose to pay through the website's PumaPay (see payment methods below), you will be entitled to a 15% bonus. In addition, some models may set up a Discount Club. You can join their clubs either on a 1-month or on a 2-month basis. In the former case, you save up to 16 credits; in the latter, you save 30 credits. You will be able to see a special 'CLUB' icon indicating the discount in the model's preview gallery and in her personal profile.
Sex Chat Costs
To make things a bit less complicated, I have done some calculations for you. The average rate for 1 minute of private one-on-one shows is approximately $2.25. Of course there are cheaper models. The lowest rate available is $1.00 a minute, putting ImLive at the top of the list of the cheapest sex cam sites online!
Security of Fund & Payment Methods
You can issue a direct payment to ImLive with one of the following credit cards: VISA, MasterCard, DISCOVER or JCB using USD, Euro, Pound, Australian dollar or Japanese yen. This is considered a safe payment method since we are talking here about a trustworthy website. If you are still interested in extra security measures, you can pay by choosing one out of three available billing companies - CCBIll, SegPay or Epoch. These companies allow a greater variety of credit cards. Take note, that by opting for Epoch you will be able to use PayPal.
ImLive enables its customer to pay through a specific cryptocurrency called PumaPay. As I mentioned earlier, this payment methods offers greater bonuses.
First-Rate Customer Support
Like any other established business, ImLive operates a professional customer support service that operates 24/7. A representative can be reached via e-mail or on the phone. But before you bother yourself with that, I suggest going over the website's elaborate FAQ. It provides answer to many questions that may arise.
Positives and Negatives
Positives
✔ ImLive is one of the cheapest HD sex cam sites on the web
✔ Private shows are inclusive of webcam2wecam and microphone activation
✔ The reward program reduces typical costs even further
✔ The wide selection of models always online
✔ A space to post your fantasy for the girls to reply to
✔ A thorough covering of popular and obscure fetish categories
✔ Secure and trusted payment methods
Negatives
✖ Only about half of the webcam rooms are broadcasting in high defintion
✖ Each model's specific broadcasting rate is not displayed
✖ No way to query just the HD webcam rooms. Finding them is by trial
✖ Some may find to site to be too feature-rich
✖ Getting to the higher membership statuses will take a big investment
✖ Non-paying users cannot see full nudity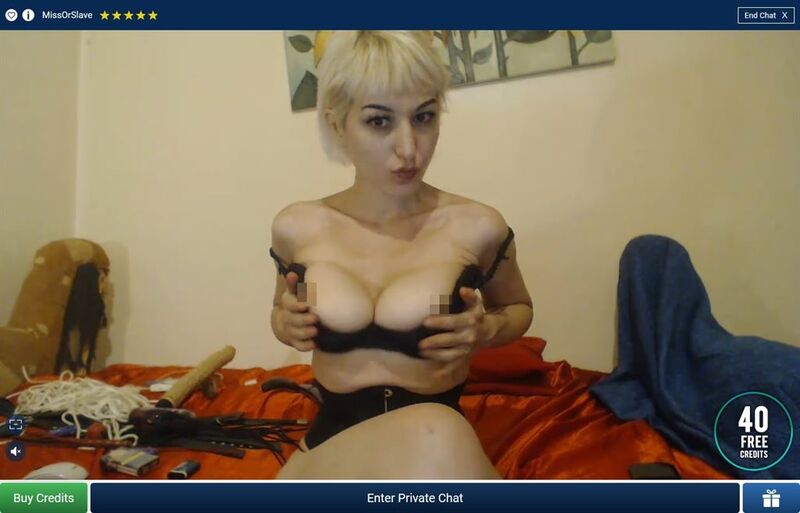 A Few Final Words
All in all, ImLive is a great HD sex cam site. Once it becomes fully HD, it will be even greater. Its abundant features and beautiful models make sure it's hardly ever boring there. I definitely recommend it to all my readers as a good place to pass their porn time.
Review of ImLive.com
- Reviewed by
hdcamsites.com