XLoveCam Review - An Exciting Sex Boutique Hotel
We all know the internet is for porn, but are all live chat sites the same? My name is Walter, and I'm here today to help answer this question as we take a look at XLoveCam.com, and find out if this is a worthy cam site of both your time and money.
In this XLoveCam review, I dish-out some useful information on how this sex site works, and assess the lovely European babes on cam. I rate the video quality and give some basic sign-up instructions. To top everything off, I offer my thoughts about the sexy benefits - which only the registered members - can take advantage of.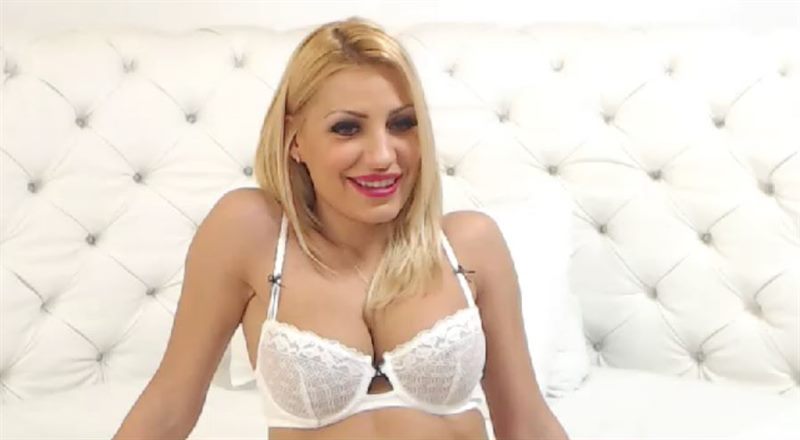 My Considered Thoughts
If you've ever wanted to travel to Europe, and take in the local sights - leave your passports locked away, as where I'm about to take you, no visas are required. The moment you load the XLoveCam.com homepage, you are met with pages of gorgeous European babes. The layout of this sex site feels pretty intuitive, with the main navigation panel on the left side of the screen.
Each profile picture looks beautiful, and mousing over the thumbnails, gives you important information regarding the model.
This information includes the camera quality of her chat room, as well as the languages the babe speaks. I can also see how other members have ranked the model by checking out her star rating. Hovering my mouse over those models who are available - also gives me a little peek as to what's going on, a feature that scores big in my books.
I love watching European webcam shows, especially in HD! Including the camera details on the thumbnail pictures helps me save time, as I find myself focusing on the babes who strictly feature hi def streams in their chat rooms.
The default view of the main front page display, is set to large (default) and can be adjusted to either medium or small. This way more women can be displayed, but smaller profile pics. The large display works for me, and I left it untouched. I like that XLoveCam has included in it's navigation panel certain tabs for quick access, such as 'Recent models viewed' as well as saved models. Being able to back-track and check out previously viewed models is easy, and an added advantage of this sexy cam site.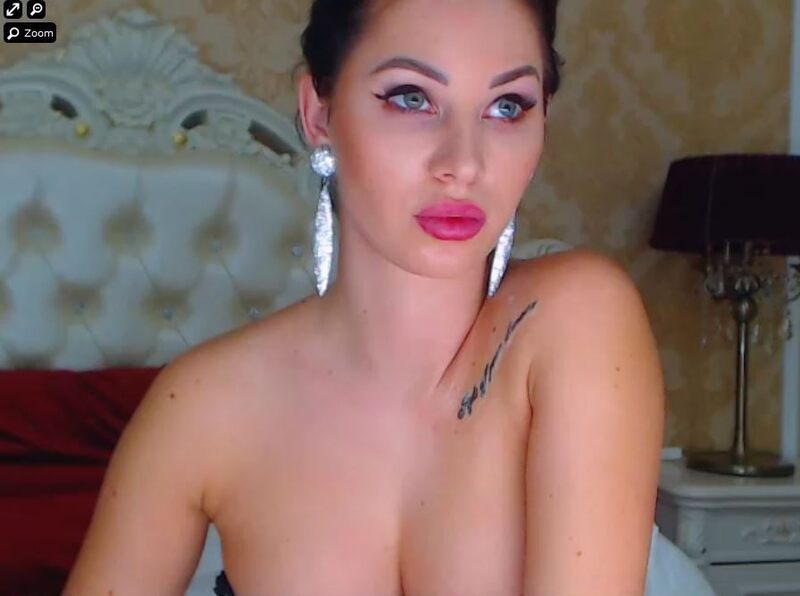 If you're like me and you like variety, I'm happy to report that you'll love the model and cam room selection found on XLoveCam. No matter your fancy or fetish, mood or 'must have' - this sexy live chat caters to your needs through a number of model categories. These include, but aren't limited to - Fetish Female, MILF, Transsexual Couples & Threesome. My personal favorite happens to be girls.
When it comes to looking for either particular models or specific cam rooms, XLoveCam has you covered, offering a number of different filters to refine and complete your search.
Sometimes, I like tailoring my search - looking for specific model characteristics, such as big titties on an athletic looking filly. XLoveCam, makes it super easy as there are specific filters focusing on model attributes. Maybe big-tittied cam babes aren't your thing and you prefer perky breasted models:-
It's your call - XLoveCam.com has the answers.
At certain times, money can get a little tight, and my account balance tends to drop a little low - but my sexual desires remain the same. I like that I can search for European webcam shows according to rates, again saving me time and aggravation. I especially like that I can also scour the chat rooms according to Featured Private Shows according to my own fancies. Some examples of these rooms are: 69, Exhibitionism, Live Orgasm, Nurse & Squirting. The list is large and expansive - guaranteed to keep you busy for hours on end. I can tell you all that I spent my fair share of time browsing and visiting, much to my own delight.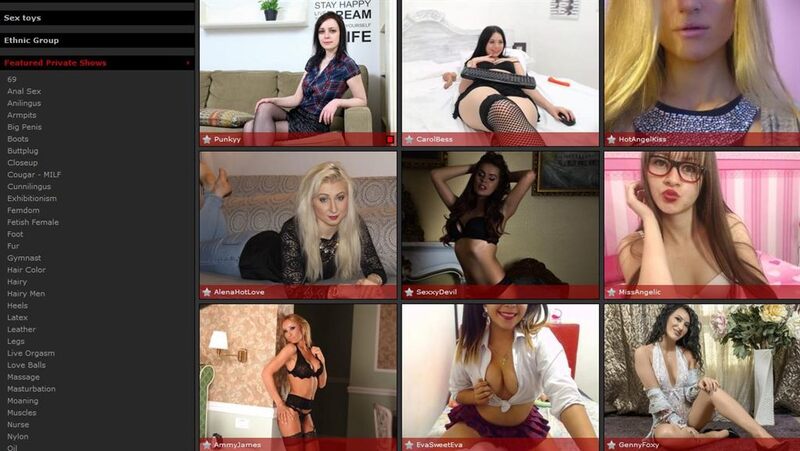 The moment you select a model, her chat window opens up fairly large and centered on your screen. I'm the kind of guy who like to keep things simple, and having a such a descent sized image really makes my day. Also having quick access to her personal content is a plus in my books, as I can browse her bio, pictures and uploaded movies via the respected tabs above her video chat window.
There is no time limit, (public chat rooms) - when flirting with these European babes on cam!
By and large, the webcam models are up for conversation and are happy to play the 'small-talk' game. Members and guests have equal opportunities in friendly banter, as even guest users have a shot at having their messages answered. Unlike on other competitive sites, where guest users are usually silenced in the open chat. Find out how how other webchat models fair, by checking out my top recommended cam sites list.
Anything Else?
There are a number of unique features, which I believe - help XLoveCam.com stand out from it's competition. To begin with, there''s the cool zoom feature, which is not only available in the open chat rooms - but also makes all the difference during the paid for private sex shows. Aside from the excitement of watching the sexy model in default view mode, I can also change the focus, by zooming in or out, within the video chat window! This is unbelievable, and a feature that I haven't seen on too many other chat sites, hell yeah.
It gets better:-
As cam2cam and 2-way audio are hot features to round off any private sex show, and are an added value at no extra cost. Listen up, as not all models feature these added benefits (most will feature cam2cam, not all will be set-up for 2-way audio). One things for sure, when it comes to watching European webcam shows, I like watching the shows with all the bells and whistles - I always make sure that the kinky model is set-up and ready for both.
If you, (like me) - have a keen eye for good deals and hidden treasures - then check this out!
There are a number of XLoveCam models who run their very own upmarket Fan Clubs. Becoming a member includes a monthly credit fee, and costs differ from model to model. As far as my 'babes of distinction' are concerned, I like to know and see everything about them - and I like to be among the first. Being a Fan Club member, gets me 'golden ticket access' to all of her posted sex vids, and I also have unlimited access to her sexy photo libraries. I can even track the model by following her schedule - never missing out on any of her sensual performances.
Models who feature Fan Clubs - continuously keep their loyal clients entertained and upload new content on a regular basis.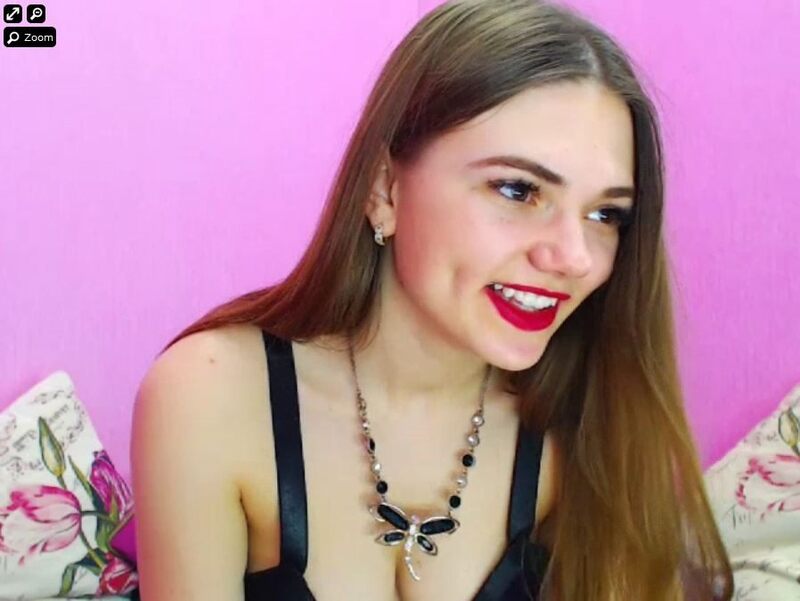 In browsing these lovely ladies, get a load of this: Each time you click on a model's room, you are not redirected. Rather, the room opens - with the main gallery still open in the background. Don't worry, as the gallery is ghosted and doesn't interfere with your viewing pleasure. However, included in this format - are direction arrows (either side of the video chat window), giving you easy and immediate access to either the previous model on view, or the sexy cam babe to follow.
Critical tits announcement, and this is a good one - so pay close attention:
XLoveCam.com features an event which should be music to your ears, and a sight for every eye. Every Monday morning, from 2am EST - until 2am the following day, registered models will appear topless in their chat rooms. Members and guests are welcome to visit and get a little titty remedy to help fight off those Monday blues. I can't think of a better way to kick off the week, and believe that you all share my thoughts. This is a featured event on XLoveCam, and seems to take place every Monday.
Becoming a Member
XLoveCam.com sign-up is simple ,valid for life - and free. For registration, guests should click the Join Now Free button - and follow the basic instructions. New members will need to choose a Username, and Password as well as have a valid Email. You need to have a valid email as a confirmation message is sent on registration. Once your email is confirmed, you'll get access to one 15-dollar premium video of your choice. This video features a model's private show.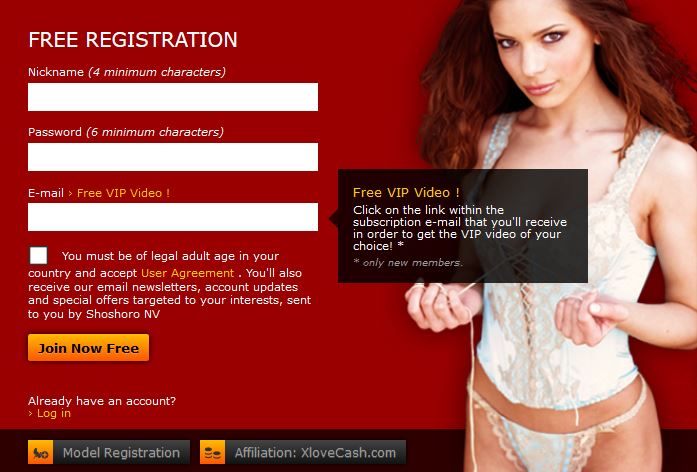 Let's Get Chatting
XLoveCam.com features the following sex chat:
Public Chat - open to members and users alike. Spend as much time flirting as you like, exchange messages with the sexy models who flirt and try entice you into a private sex show.
Private Show - also known as a group sex show. These experiences cost credits and are open to members only; these shows are usually limited to 4 members, but can end up being just you and the sexy model.
Xclusif Show - a 1-to-1 private sex show that's completely exclusive. These shows cost a little extra, and are worth every cent.
Quality of Video
The best European webcam shows viewed, are the ones that broadcast in the highest video quality. I ain't going to lie my fellow fans of filth, I like watching sex shows in HD! Who doesn't? XLoveCam does feature HD cam rooms, however I was a little dubious as to their authenticity. Some of the rooms labelled HD could very well pass for a 720 cam feed, but very few HD rooms that I visited felt like true HD 1080.
Overall, the quality of the camera feeds were more than satisfactory, and considering the default video chat screen size of the chat rooms - I was happy, and believe that existing members are happy too.
Putting Your Money Where Your Mouth Is
Ok, so as previously mentioned in this XLoveCam review, the open chat rooms are non-time restricted, and totally free to site members and visiting guests. The 'Private Shows' & 'Xclusif Shows' require credit - and only registered members with credit in their accounts get to experience these sex shows.
Price In USD $ - Credit Card CCMedia

| | |
| --- | --- |
| Price | Credits |
| $31.00 | 25 |
| $62.00 | 50 |
| $123.00 | 100 + 5 VIP videos free |
The sex show pricing differs from model to model, and Private Shows average approximately 1.70 credits/minute. Xclusif Shows range from 2 credits/minute, although for a more experienced European babe on cam - expect to pay more. Voyeur mode costs also seem to vary, and I was able to find voyeur rooms beginning at 0.80 credits/minute.
As far as rates are concerned, the babes on X Love Cam, can charge as they see fit. There are no pricing structures that the models need to follow. In comparing, I personally felt that the pricing was a little on the high-end, especially for the Xclusif Shows. Despite the above average costs, I still had a whale of a time, watching the private sex shows.
Ways To Pay
XLoveCam accept a number of payment methods, however - the most popular way to pay appears to be credit card. Both MasterCard and Visa are accepted and welcomed. There is a current purchase deal offered on this sex site - where members are gifted 5 free VIP videos, purchasing the 100 credit bundle. If you're into recorded vids, and are looking to grow your amateur porn collection - this is a fantastic deal for you!
XLove Cam, also offers alternate payment options - such as using the PayPal payment option, paying with Bitcoins or conducting Bank Transfers.
How Many XXX Lovelies?
This is a question that is often asked by my loyal fans and those who have general interests about any cam sites that I have reviewed. 'How many gorgeous women are there?' Here's the deal: XLoveCam.com state that there are over 80,000 registered models. That's a whole lot of potential camera watching time for any lover of porn.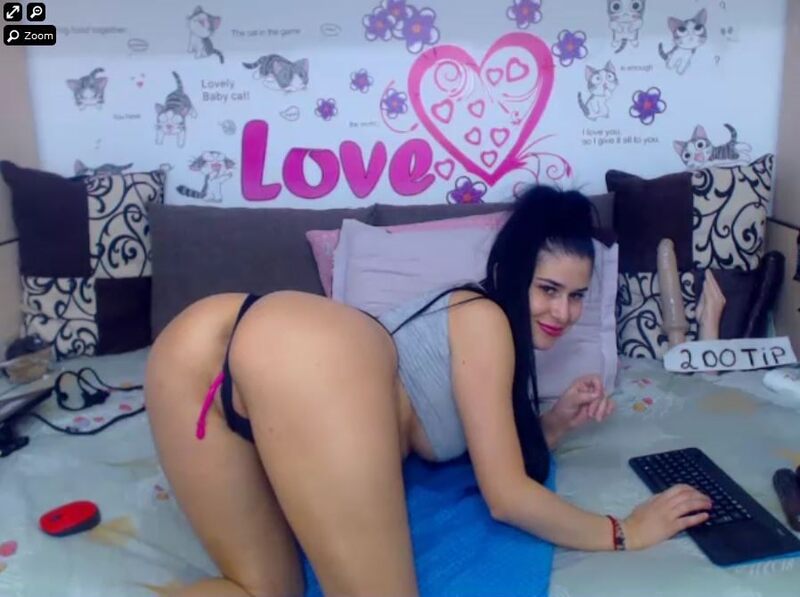 Here's the thing: At the time of writing this XLoveCam review, there seemed to be upwards of 600 models (girls, guys and transsexuals) online.
Help When Needed
For times when things get confusing or we (users & members) have questions - XLove Cam answers, providing a detailed and comprehensive FAQ page. This page addresses general, technical and billing related questions. If you don't find the answers that you are looking for, there is always the Contact Us tab.
Either send off a direct message for the customer support desk to answer, or use the LIVE Chat Support. Messages sent are responded to within 24-48 hour period, and are sent to the email that you used to sign-up. Using the Live Chat Support option, opens up a live support session with an online agent. I always like to know that I can reach out for help, and in writing this XLoveCam review, I did have a question or 2. Using the LIVE Chat Support was quick and simple, and the agent was courteous and professional giving me precise and relevant information.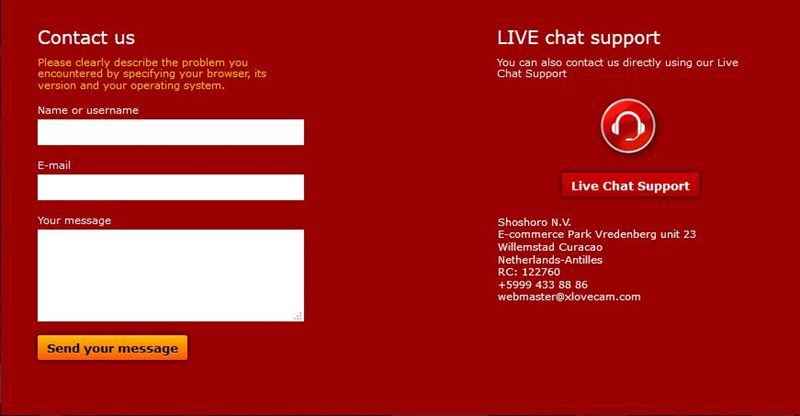 Positives & Negatives
Positives
✔ - A fairly popular site to watch sexy European webcam shows.
✔ - New registered members are awarded 1 VIP movie - free.
✔ - Easy sign-up, no credit card required and no monthly fees.
✔ - Special Events, the models who have registered get down and dirty - and perform strip shows (at no charge).
✔ - Cam2Cam & 2-way audio (models who are set-up) included in the Xclusif Shows.
✔ - Sexy European babes on cam feature free content in their cam rooms, including mini video clips and seductive pictures.
✔ - Accepts other forms of payment other than credit cards, such as PayPal.
✔ - A wide selection of categories to choose from: Fetish Female, MILF, Couples & Threesome - to name a few.
Negatives
✖ - Although there is generally good video quality - there aren't enough true HD 1080 streams.
✖ - You won't get free bonus credits on any credit bundle purchase which I felt was a bit of a let-down.
✖ - There were times when I felt some lag in the chat rooms, which was annoying - especially when there is a private show in progress.
✖ - I personally would have liked to have seen more 'glossy mag style' attractive models, and less 'girl-next-door' amateur cam babes.
Summing It All Up
So in conclusion, while this live chat site might not be my favorite, XLoveCam.com is a solid sex cam site to watch European babes on cam. With a selection of amateur models and a variety of sex chat rooms - there's always a sex show for you to join, or a willing babe waiting to perform in private.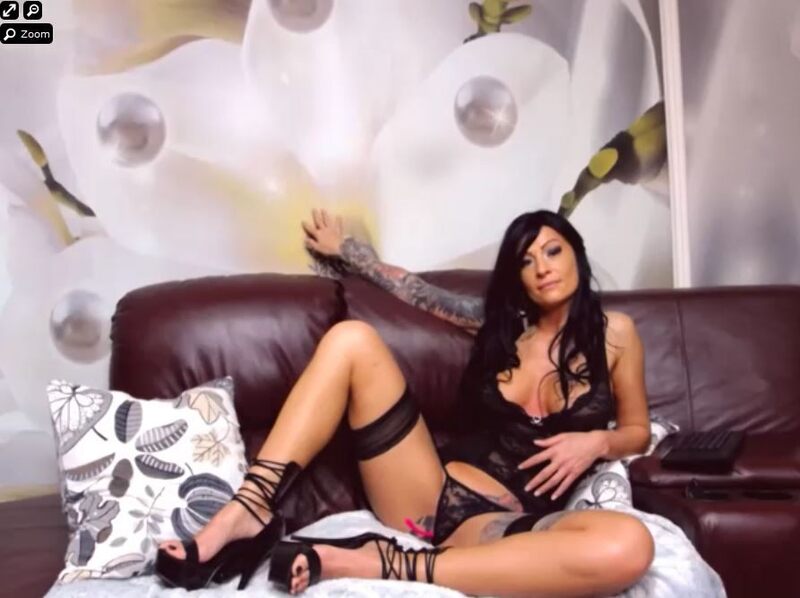 The pricing for private sex shows may be a tad high, however the newer models do seem to offer substantially lower rates per minute, for their paid for performances. Look, I guess if I was blown-away by the overall video quality, slightly higher pricing wouldn't have bothered me too much.
The fact is, XLoveCam does feature generally good video streams, even offering HD cam rooms. It's just that I've seen better HD feeds on other comparable sex chat sites, and wasn't overly wowed by the cam feeds of this site's HD rooms.
For a live chat site, X Love Cam offers easy navigation, a variety of European cam models and a wide category selection. XLoveCam.com rings all of these bells, just not as loud as I would have like to have heard.
Review of XLoveCam.com
- Reviewed by
hdcamsites.com