MyFreeCams Review - A Girls Only Cam Site
Blowing the competition away for a couple of decades, MyFreeCams opened the door to free live cam chat lovers worldwide. These delicious amateur models will work it for tips in free chat rooms. The site provides plenty of fun features, and enough model diversity to occupy lengthy periods of time. Though the streaming quality could be better, the ladies make up for it in pure sex appeal.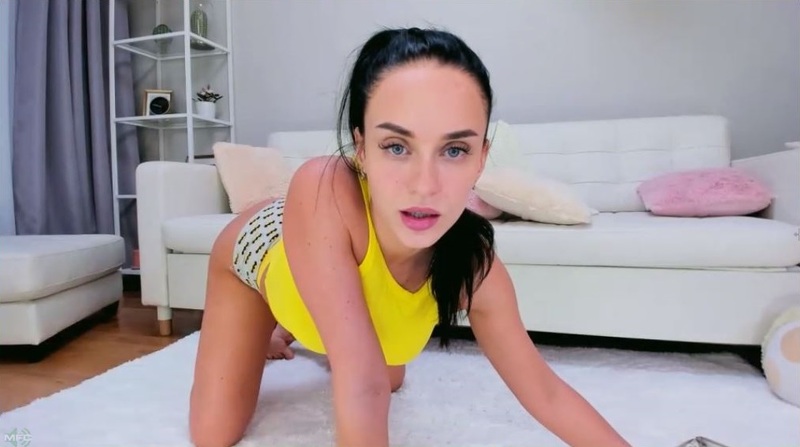 At first glance, it may seem that the site is confusing or overwhelming, and it is - For all the right reasons. The main one being - There are over 1,000 hosts in free chat rooms, with multiple users in most of them. It's rare to find an unoccupied room, and that's not a bad thing, because the girls are constantly engaged, excited, and happy to oblige their tipping guests.
You may want to start looking around to find the resources and features to help you on your journey. Start with the basics: On the right of the screen you'll find the "Most popular rooms" button. What opens is a window that updates every few seconds, and lets you know how many members are in each room, and you can even see what the host is doing in the room in that very moment. That should help with your decision making skills.
First Impression
Other than the difficult mission of finding that one special model (Not that you have to choose just one, of course), there are many facets of MyFreeCams to explore. There are member-only rooms, forums, winners from previous model competitions, a "Wiki" on the bottom right of the page with all the information you could possibly desire about the site, and even a section on how to become a host yourself. MyFreeCams is definitely a community based site, and everyone is encouraged to participate.
The Girls You Will Meet
When you think of a thousand girls, it's not easy to describe who you'll meet. Most of the hosts are American, young, happy to be a part of the site, and are lovely and playful. When you enter a lady's room, you can click below her chat box on "profile", where each girl will present a unique page with her information, tipping menu, ratings, albums of pics and videos (Not for free), and sometimes connections to her social media accounts. The diverse array of hosts is quite staggering, so take your time and enjoy. After all, it's the free live sex journey, not the destination.

Top Site and Chat Room Features
The Lounge - A special chat room only for premium members. The Lounge icon is always listed as the last model in the model list, or in your Personal Menu a the top-right. It is a fun and friendly place to chat with other members. Administrators may visit the Lounge to chat with members and get feedback. Models cannot see who is watching from the Lounge, and cannot see what members type in the Lounge. Anyone can watch a different model at any time. The Lounge offers unique controls where members can automatically or manually browse through all of the live models on the site.
The Model Explorer - Under the menu on the right of your screen, click on the button and discover a unique feature I have yet to find on another site. Searching for a model not just by physical attributes, kinks and the like, but searching by topics, such as "Craziest thing I've ever done", and "Five things I cannot do without". It's a really fun feature because on such a site where you could get lost in among all the online hosts, it's nice to be able to filter by things that can bring you closer to your chosen lady.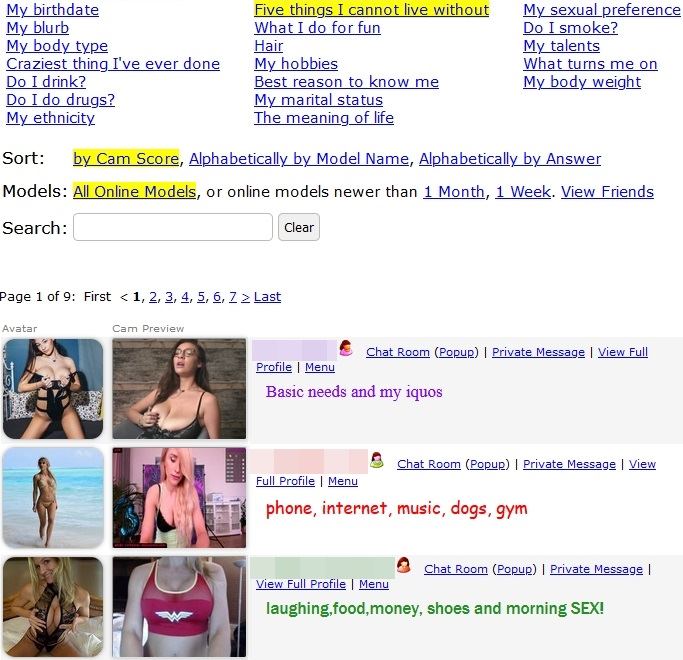 Other cool features include:
News feed - Allows any premium member or model to write a short message
Archives - All of your private shows are automatically recorded and saved for you forever
Model List - You can put any of the groups at the top of your Model List. If a model falls into more than one group, she will be placed in the highest priority group
Club Show - like a Group Show, except it doesn't cost any tokens per minute, but you have to be a member of that model's Club
MyFreeCams on Mobile
First, it's important to note that not all hosts have the ability to chat on the mobile version, only those who have HD capabilities can chat via mobile. You will be able to view their pictures, but no video. Generally speaking, the mobile site is excellent. It looks exactly as the desktop, and has similar features. When you choose a girl's room, you'll enter and we recommend to switching to landscape mode - Where you'll be able to see the entire screen with the beauty's video. Keep in mind that the chat conversations will show as an overlay to the picture, and unfortunately, not transparent but with a white hue.
If you want to message the model, the keyboard will completely shrink the picture, and you will barely be able to see it. Another downside to the mobile version is that there is no Cam2Cam option. However, an excellent feature is that even when you leave a model's room, a small box of her video will remain and you'll be able to continue viewing her despite scouring the rest of the site.
HD Webcam Quality
A mixed bag with most freemium sites, it all depends on the host. Some of the rooms have excellent HD quality, while others still remain on the SD level, with skips and lags.
In the webcam player there is a video quality selector. Where HD is available, simply select to activate the HD stream if it is not already set as the default.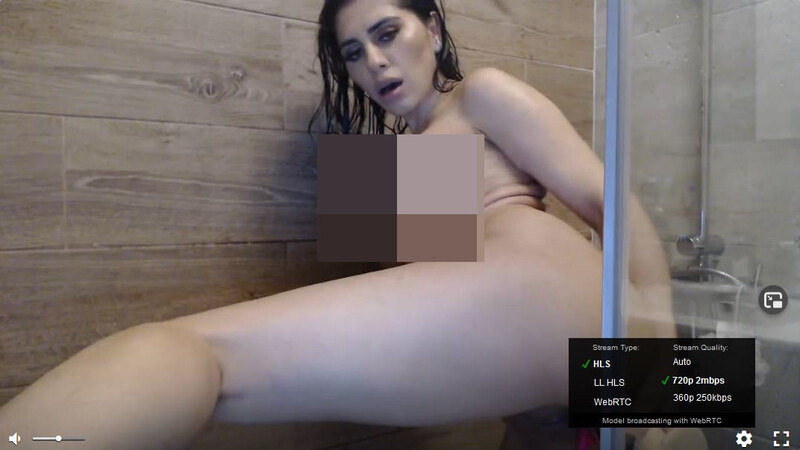 Becoming a Member
Choose your Username and password, and enter your e-mail address where you will receive your verification link and account information. You can opt-out of e-mails under "My Account". Once you complete your registration, your account is free for life and you can come back any time and use it for free. Basic members are able to chat with models and members, and will have access to more website features.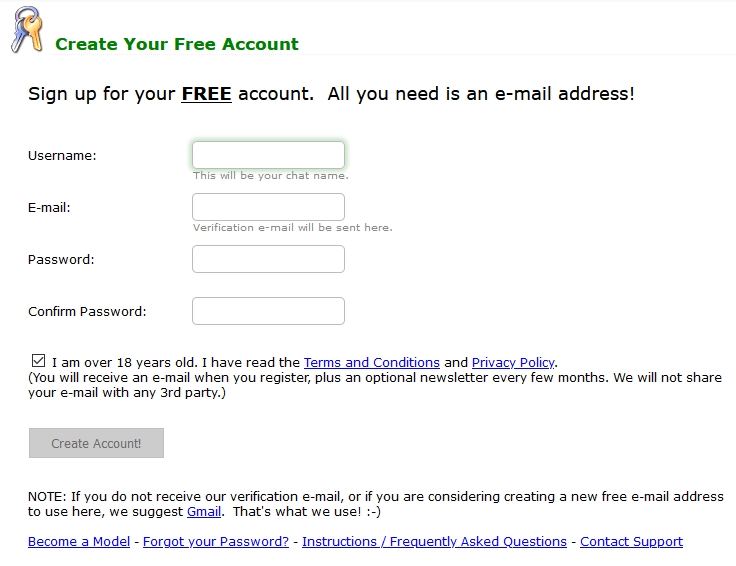 Purchasing MyFreeCams Credits
When you purchase tokens the first time, you will automatically become a Premium member for life. There are no additional fees or future charges. Premium members get full unlimited access to all of the features of the site forever, even if they never purchase tokens again. For every 10 tokens you purchase, you will receive 1 reward point. As you get more, certain options and features on the website will become available to your account. Models are able to see your Reward Point total unless you hide it in your "My Account" privacy settings. Your Reward Points never expire and never get used up.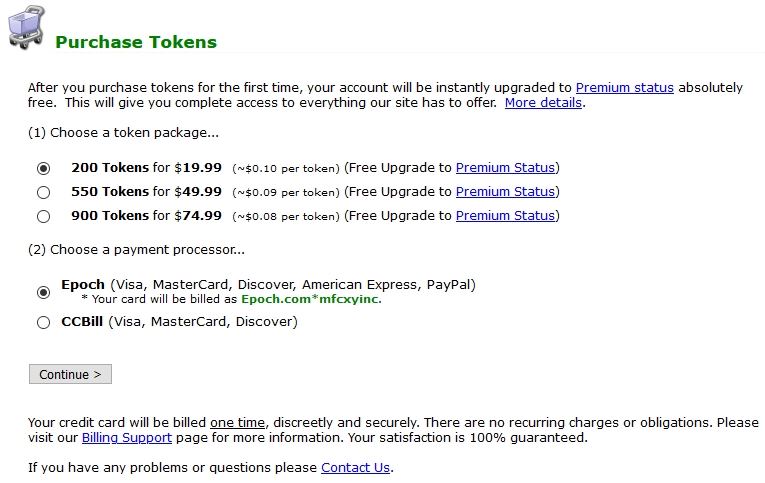 Sex Chat Cost
Free Chat
The free live chats are completely uinhibited. The girls on this site are extremely sexual and open minded, whether single or in a couple (of ladies), and you can fully enjoy the site without paying a dime.
Private Chat
Private shows cost $5.00 a minute, as a set rate across the site. All models charge the same for the private time. A private show automatically ends when you run out of tokens. Also, the member and model may end the show at any time.
Spy / Voyeur
While a model is in a private show with another member, you may have the opportunity of watching the show at a cost of $1.70 a minute. You will receive all of the video and audio from the private show, but you will not have access to the private chat between the model and the member in private.
TruePrivate
If you do not want others to be able to spy on your private show, you can activate the TruePrivate option in the My Account page, in the Private Settings section. This will increase the cost of the private show to about $6.70 a minute The higher rate helps offset the money lost by the model since no one else can pay to spy on the show.
Group Shows
A Group Show is like a private show, but where other members may join at any time. Select the Group Show option in the chat room to initiate or join a Group Show request. Once at least 3 members are requesting a Group Show, the model will be invited to accept the Group Show. If she accepts, the Group Show will start. Members can join and leave at any time. The Group Show ends when either the last member leaves or the model chooses to end it.
Group Show are close to a $1.00 a minute. This is a very low price, which is why members are encouraged to tip the models in Group Shows, especially for personal requests. The site does not require members to tip a certain amount, but rather leaves this entirely up to the model.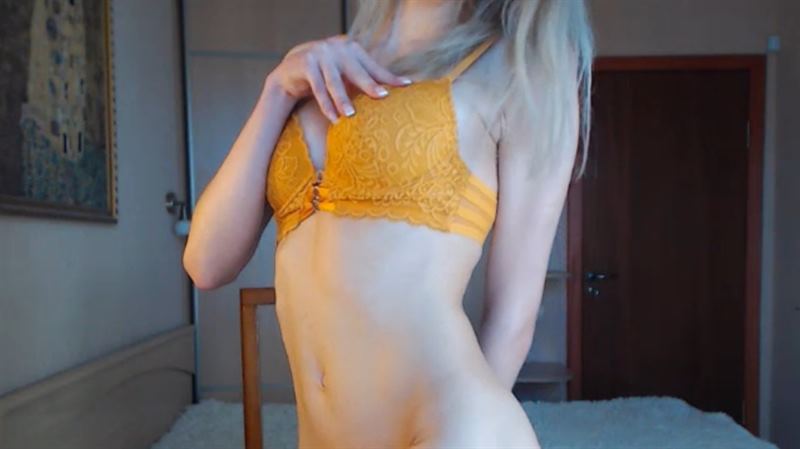 Payment Methods
The only options to purchase tokens are Credit Cards or PayPal, however the site does give you an option to choose between Epoch or CCbill as the billing processor.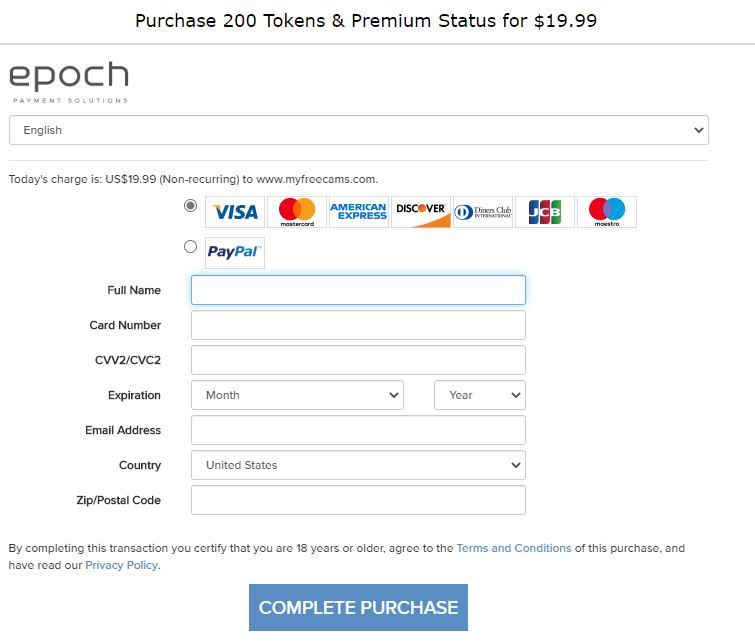 Customer Support
There are two ways to use the very basic customer support on the site. You can send a contact form, or send a message to their email address for members. However, they note below a rather unpleasant comment: They will only answer questions not already in the FAQs. For those of you that perhaps don't have the time or energy to go through their entire FAQ section, this is a gamble, there's a chance you will not receive a reply.
Positives and Negatives
Positives
✔ Over 1,000 diverse, stunning models
✔ Excellent search engine and filter
✔ Multiple low-cost chat options
✔ A community sense and interaction
✔ Many benefits to being a paying member
✔ Interaction between the members (The Lounge)
✔ Easy to find the best hosts
✔ Mostly all American hosts
Negatives
✖ Streaming issues in many rooms
✖ Limited payment options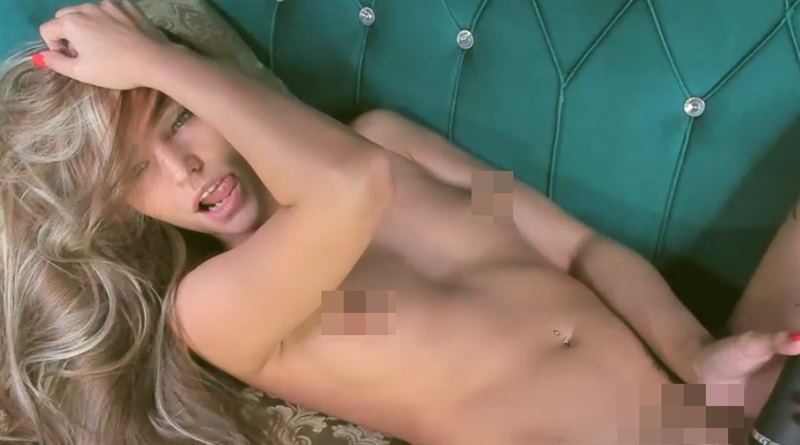 One Final Word
This site is one of the best free live chat cam sites online. When it first came out it was the first of its' kind, blowing the other premium sites away, and showing the world that live sex shows can be free. Today, nothing has changed. It still hosts over a thousand young, hot, stunning and fun models to accommodate anyone, and at the same time offers membership options and paid chats that are for the generous member as well.
The main downside is the streaming quality, which is a gamble in any room you enter - But when that's the worst thing you can say about a site, that's a great sign. This MyFreeCams review recommends this site for anyone who loves choice, a sense of community, and free live sex cams with countless bodacious beauties.
Review of MyFreeCams.com
- Reviewed by
hdcamsites.com