SecretFriends Review - Unique HD Live Sex Shows
There is a new ringmaster in town! Get ready for the HD adult cam site, SecretFriends, which offers beautiful xxx models in a variety of interactive chat rooms, novel features and a well-crafted interface meant to enhance your user experience. In the following review I will elaborate on each one of these features and on a few more worth your attention.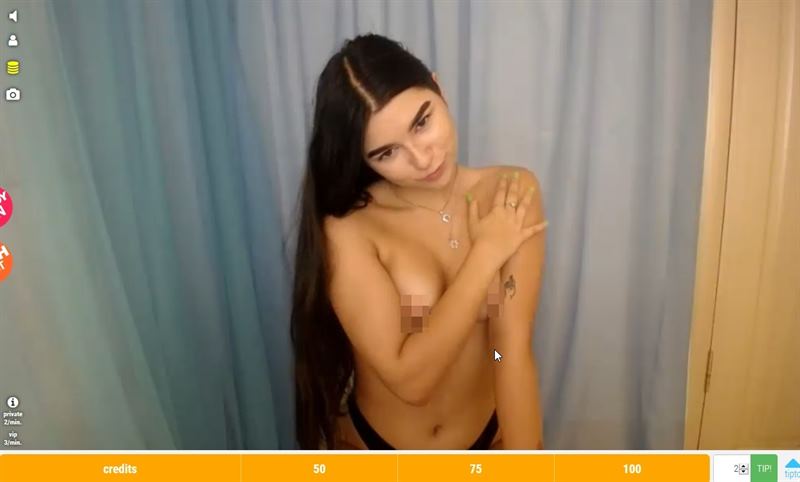 First Impression
The moment you set your eyes on the site's homepage you see an assortment of sexy girls in their preview galleries. Most of them are fully or partially dressed, but occasionally you will be able spot a topless model or a protruding ass.
These glints of halfway nudity scattered here and there amidst clothed models appearing on a graphically well designed homepage wrapped with a myriad of features in addition to hi-def live chat rooms set SecretFriends apart as a hybrid site that combines premium and freemium elements at the same time. From a user's point of view, you get the chance to enjoy both worlds in one place.
The Girls You will Meet
Most of the time, the site hosts around 100 models online waiting to entertain users. This is a low number of performers compared to other live porn sites. But what SecretFriends lacks in quantity it makes up in quality. The girls are absolutely beautiful with hardly any exception.
You can access the beauties directly by clicking on their preview galleries or use the site's filters and locate a specific type of model. An advance search allows you to sort out the models according to the last time they were online, their physique (e.g. hair color, breast size), age, origin, zodiac sign and additional parameters like tattoos, piercing, glasses, pornstar, etc.
The models are also arranged into close to 150 tags that include classical porn themes, such as Asian, bbw, bdsm, pornstars, pregnant, big or small boobs, foot fetish and roleplay (for those who are into kinky stuff), lesbian, shaved pussy, close up, etc. The Milf and Gilf tags are small with very few and sometimes no models available online. Trannies are nowhere to be found. So if you are into mature ladies or feel like having a 1 on 1 sex show with a doll with balls, you may set yourself up for disappointment.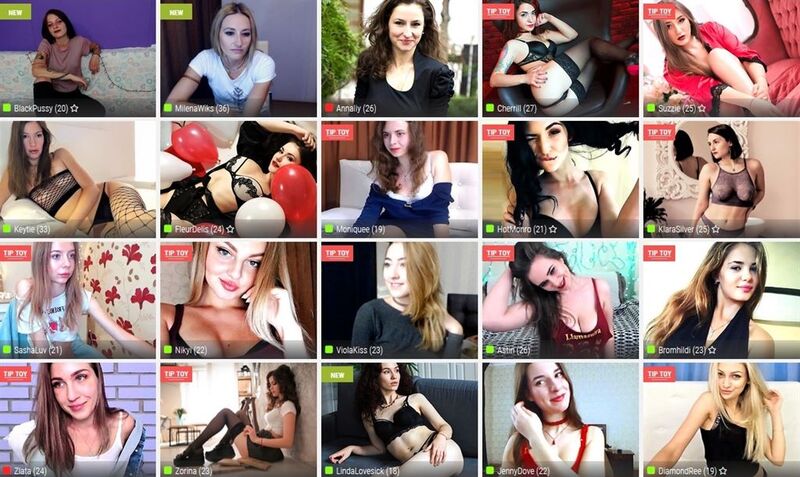 Inside a Model's Chat Room
Clicking on a model's preview gallery will take you to her chat room. In the room you will find plenty of information, the model's personal details (DOB, body type and breast size, eye colors, the languages she speaks and more) in particular. You will get free access to her sexy personal pictures, screen grabs and webcam room recordings from her latest live porn chats.
The room also includes the following:
the model's wish list if you wish to spoil her with a gift
her performance schedule, which updates according to your time zone
her porn habits and preferences like what turns her on/off, willing to do, favorite positions, etc
the tags where she appears on the site
her record on the site, e.g. how many private shows she has given or how many tips she has received
a guestbook to leave your comments (Be kind to your model as other members can read these comments)
In each room, you will find an editor's note that portrays the model's favorite traits and best qualities. I usually read these few lines as I find it quite interesting to know what the site thinks of its girls.
Top Site and Chat Room Features
SecretFriends offers four types of hi-def sex cam chat rooms.
Free Public Rooms enable you to view a live porn show, usually in HD quality, without paying credits. You will share your viewing time with other users. However, you can get limited privacy by sending the model a whisper only she can read. If you want her to perform something special for you, you will need to give her a tip.
In some of the public rooms, you may encounter fully nude sex cam shows, the kind you will find on freemium sites like CamSoda. A model will perform unclothed hoping to lure you into a one-on-one porn show. You can either keep on enjoying her doing it with a tip here and there to make her carry on or you can give in and start a private with her (as usually happens to me).
To recognize a public room, look for a little green square in the bottom left corner of the model's preview gallery on the site's main pages. I would recommend choosing rooms with the label Tip Toy, which indicates the performer is using a vibrator device (Lovense). It will enable you to control her pleasure with your tips.
If you are interested in a live porn session in a quieter environment, you should opt for a HD Private Chat. Of course, be prepared to pay for this pleasure (rates are discussed below).
The private chat is not a 100% 1-on-1 sex show as other users can peek into it for 1 credit a minute. Peekers will know a model is in a private area thanks to a little red square (as opposed to the green one) that appears on the bottom left corner of the model's preview gallery.
Private chats on SecretFriends enable a Cam2Cam link between you and the performer as default. However, they do not include 2-way audio. You will be able to hear the performer and not the other way around.
Be advised, when you click on the Go Private in a model's chat room, the show will automatically begin without further notice (as you will usually find on other adult cam sites), so before you click it, be sure you really want to start a private performance.
If you do not not mind investing some extra credits, you can get exclusive with the model in a VIP Chat. It resembles a private chat apart from two main differences. First, you are immune to peekers who are banned from entering your chat territory and second, you get access to 2-way audio in addition to c2c.
Marked by a German flag, the German Chat Room is a solo hi-def live porn show with a model who speaks German (Now you understand why it is called that way). No one will disturb you and your model, but this luxury, obviously, requires credits.
If you start this chat, you will notice that the interface is different compared to the other chat rooms. The German chat window is smaller and, to my taste, less preferable to the regular chat windows on the site.
Lastly, as in the case of the private chat, once you click on 'Enter Room' to start a German chat, you will start paying immediately without any prior notice. So do not be rushed with your clicks, especially if you are short of credits.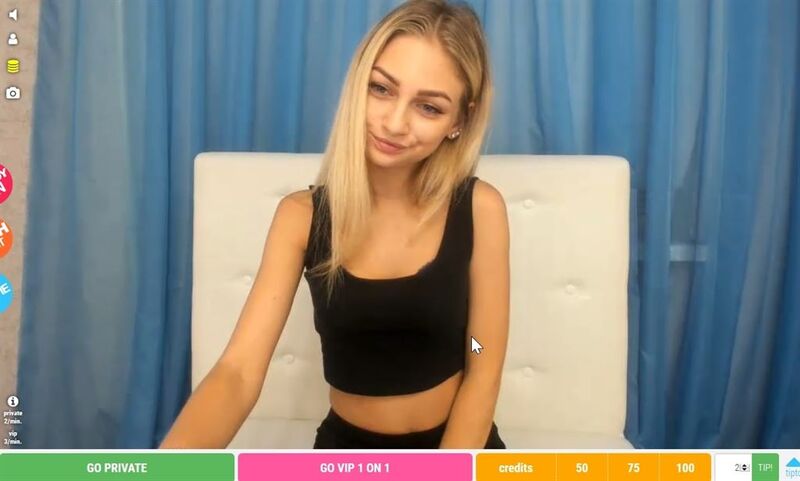 Additional Features
When you start visiting SecretFriends more frequently, you will gradually notice more and more features, activities and events available to users, some of which are really cool and will make your stay on the site much more fun.
Here are those I like most:
The Biggest Tip Collector - Accessed from the homepage, you can see which model got the highest tip in the last 24 hours. You will not be told how much in tips she has managed to collect. You will just know she reached the first place on the tip count.
Interviews with Models - To get you more acquainted with the performers, the site conducts 10-question interviews with different models. You will find there questions not necessarily related to sex, such as what three wishes the interviewee would ask for if she caught a goldfish or would she rather live forever or die the following day.
The Hangout - A place where members are supposed to mingle and communicate. I use the words 'supposed to' because this area on the site is vacant. The only thing you can do there is watch a professional porn movie. Hopefully in the future, as the site gains more popularity, the Hangout will become a more meaningful place.
Events - These are hi-def live porn shows set for specific near future dates. From what I can say, all performers on these future shows are astonishing. It is worth waiting for them.
Live Sex Cam Recordings - The site has an archive of more than 4,500 recordings from live sex shows and events. You can watch the first couple of seconds of each recording for free to get a taste of the action. To watch the rest, you will need to pay. The longer the recording is, the more credits it will require.
Make It Rain - A multi-viewer sex show where you can pick up to 5 sex cam models and watch them live, simultaneously.
Model Calendar - A page where you can see performers' scheduled shows on a daily basis.
Plan a Date - Users whose time is limited can arrange a private porn show with their favorite girl on a specific future date. Once it is done, the necessary number of credits for the show is reserved until it begins.
Blind Date - The site chooses a girl for you for a sex cam show. The blind date is recommended to those of us who like surprises.
Online Casino
This feature is totally unique to SecretFriends. The site has a whole page dedicated to casino-style games. You can actually win (or lose) credits while playing Blackjack, Slot Machines, Wheel of Fortune or Poker. That is totally awesome. You are in a hall of sins, live porn together with gambling. All your dirty dreams are coming true!
On my very first Poker game I won 10 credits which I gladly spent right after on a c2c porn chat with a lovely xxx model. It was the sweetest winning I have ever had.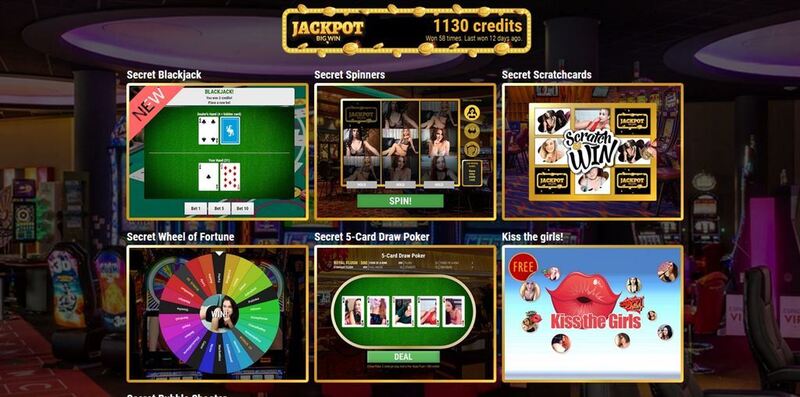 SecretFriends on Mobile
SecretFriends' live porn shows are displayed well on mobile, even better than a computer screen, I would dare say. Once you enter a chat room from your smartphone, you will see the model in HD. Play with the zoom feature to get an extra close crisp and clear image.
What is more, SecretFriends enables Cam2Cam on mobile (as of now, in beta version). This feature puts it on par with a few select premium adult sex cam sites like LiveJasmin.
HD Cam Quality
Most performers on SeceretFriends broadcast in hi-def quality of 720p. If you see HD written on a model's preview gallery, it means the streaming in her chat room is set at 1080p, and there are quite a few models who perform in such high resolution on the site. Having said that, you can, unfortunately, find a model here and there who broadcasts in SD. I stick to the high definition shows.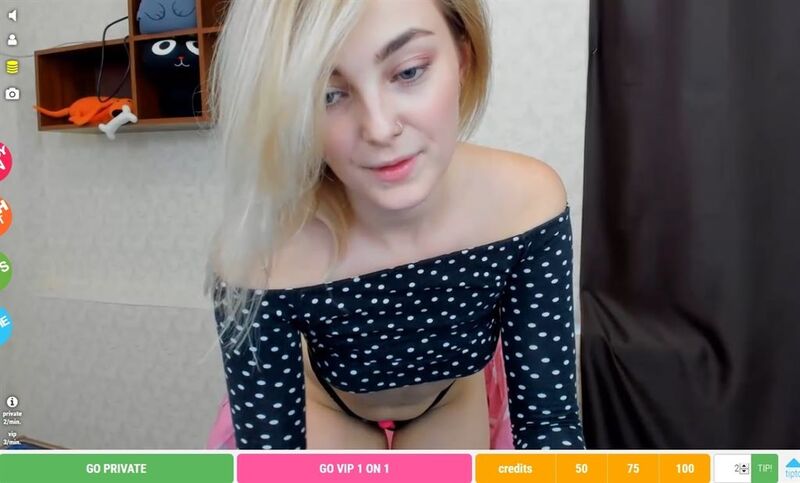 Becoming a Member
Signing up for the site is quick and straightforward. You will be asked to provide an email address, a chat name and a password. After that, you will need to verify your membership on the email account you have just given. The verification process gets you 5 free credits which can be utilized for about a 2 minute 1-on-1 porn chat.
Purchasing SecretFriends' Credits
SecretFriends uses a simplified credit system in which each credit is worth $1.00. You can see the exact rates right below: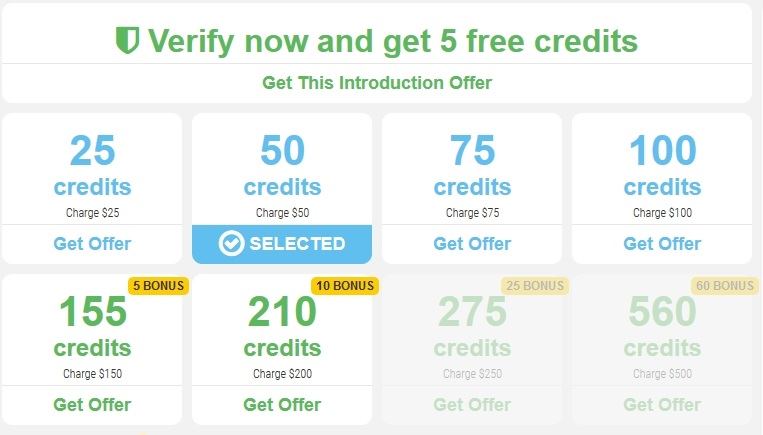 New members can purchase a maximum of 210 credits. On your second purchase, you will be able to go for the larger deals and, as you can see, the credit bonus increases accordingly. If you are looking for an even bigger purchase, you will need to contact the site's customer support. These purchases can be paid only via a wire transfer.
Sex Chat Cost
The average price for a private hi-def sex chat on SecretFriends is around $2.50 a minute. VIP chats tend to be a little more expensive. The average is $3.00 a minute.
Security of Funds and Payment Methods
All transactions on SecretFriends are 100% securely encrypted and safe. Billing is carried out through Epoch - a trustworthy payment solution company. Moreover, there will be no mentioning of any adult reference on your statements.
Payment methods include credit card (VISA, Mastercard, Maestro, iDEAL, Sofort Discover, Diners Club, JCB, Ukash), PayPal and Cryptocurrencies.
Customer Support
Customer support on SecretFriends lags behind other live porn sites. They do have a detailed FAQ section, but you will only be able to reach a representative through email. There is no phone number or live chat to talk to a person in real time.
Positive and Negatives
Positives:
✔ Most live porn action is broadcast in HD streaming
✔ Cam2Cam on mobile
✔ A collection of really beautiful models available for chat
✔ Plenty of exciting features
✔ Online casino on which you can earn credits
✔ It is possible to schedule one-on-one porn shows
✔ You can run into free nudity here and there
Negatives:
✖ Relatively small selection of models
✖ No transgender performers and very few mature models
✖ No live customer support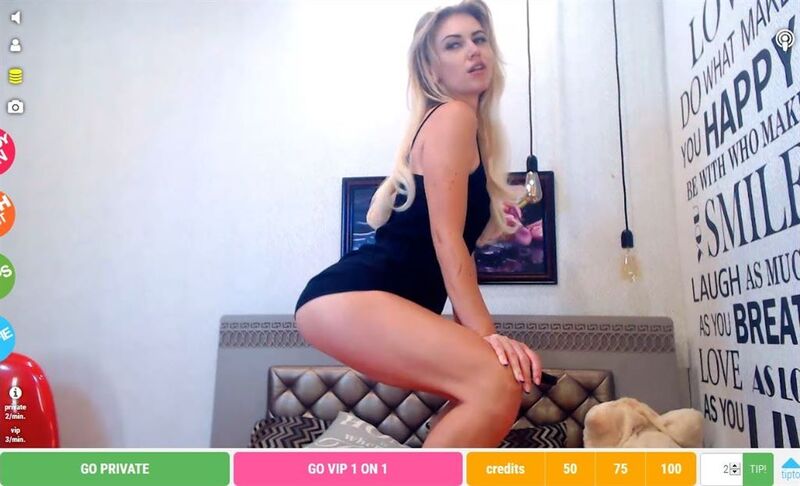 One Final Word
So why go to SecretFriends when there are so many good adult live porn sites out there? First and foremost, the HD broadcasting will surely enhance your viewing experience. Second, the lovely xxx cam girls will, undoubtedly, turn you on. And last but not least, the abundance cool features - some of which are unique to SecretFriends, like the online casino - are going to make each visit on the site an exciting one.
What I am basically saying is that in light of all of that, you should, definitely, include SecretFriends in your portfolio of hi-def sex cam sites.
Review of SecretFriends.com
- Reviewed by
hdcamsites.com