Cams.com Review - Where the x-rated models are a little raunchier than most
Okay, I really think I ought to bang out another of my expert HD Cam Sites reviews. If you are sitting comfortably ... or if not, I could care less ... then please read my inspired thoughts on the site that is Cams.com, where the cams are the ones that show hot ladeez and sizzling sexy action.
I quite like the back story to Cams.com, as it's a real "immense success almost by accident" kind of deal. Cams.com was started in 1999 by a surfer dude who goes by the name "Legendary Lars" Mapstead. He had a partner called Andrew Conru who had been a real visionary when it came to the web, and had founded a WebPersonals service that mutated into something called "FriendFinder". Andrew's vision was a little tainted by all the people who jumped onto FriendFounder and were using it to find more than friends ... well, the kind of friends you could fuck one night and forget the next. Andrew created a site "AdultFriendFinder" for all the horny guys and girls who wanted to find sex ... which was a love and marriage arrangement with Lars' Cams.com. So the two of them got together and formed "Various", which they ended up selling to the Penthouse guys in 2007 for $400 million, which sort of made them a bit happy. I think Penthouse thought that the rise of Facebook would make FriendFinder just as popular ... but they were wrong. They ended up with debts over $544 million and went bankrupt! Andrew came stealing back in and took over the FriendFinder group again, which now included Cams.com.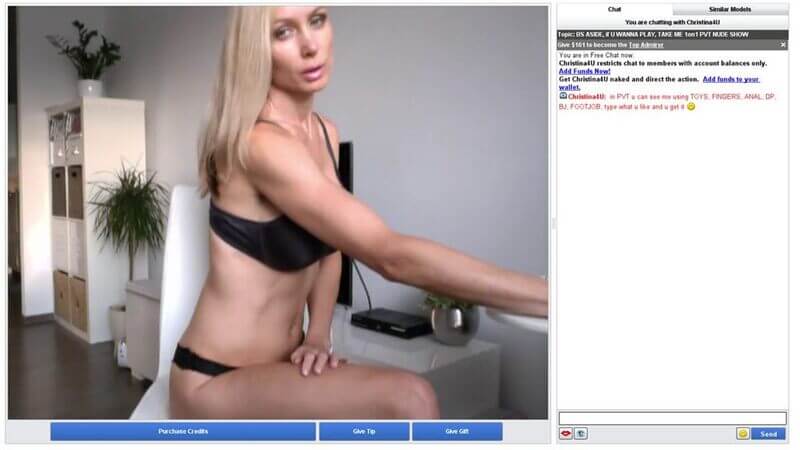 My considered thoughts
With this story in mind I headed over to Cams.com, and chuckled at the "Are you over 18?" banner that popped up. It's always nice to be asked if you're over 18, especially as I saw 18 three decades ago! If dirty-minded teenage boys get onto Cams.com they're going to be a little shocked, as the menu page doesn't feature some really explicit stuff. I think most x-rated cam sites have strict guidelines about the kind of thing models can supply for their menu pics, but there doesn't seem to be so much of a restriction at Cams.com. I can also testify that the models can really get more than a little frisky, even in free chat. Barely concealed boobs and nipple slips happen on a frequent basis.
At Cams.com they really seem to aim to please, and the xxx cam babes are split into multiple categories, mainly depending on age and ethnicity. If you like girls of a specific age (and I am not surprised to see that 18-19 year old girls get their own category) or a specific ethnicity, then you'll be really smiling at Cams.com. Age and nationality does seem to be a real issue at the site - all the sex cam girls have a flag depicting where they are from, and their age on their menu pics. If you dive a little deeper you can find out their "five star rating" - and if you visit their private shows you can rate them out of five yourself!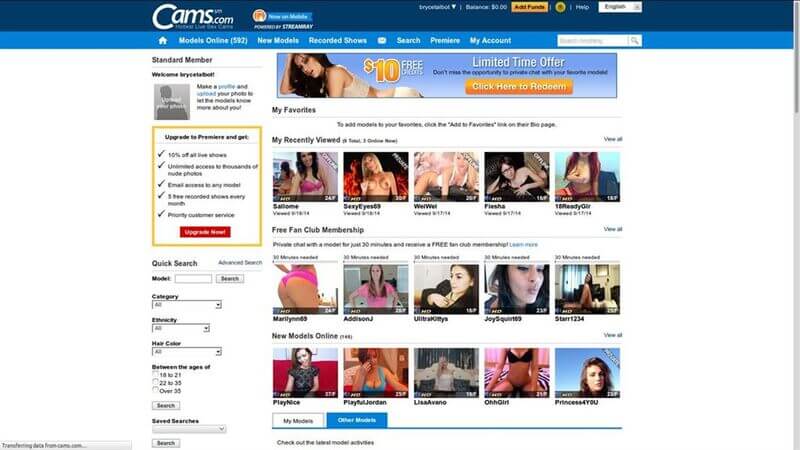 I saw no reason not to register at Cams.com, so I did - just follow the "JOIN NOW!" link at the top of the page and use your common sense. You can't select your password at the site - you get it mailed it instead, which adds a rather unnecessary step to the registration process in my opinion, especially as the password you get sent is awful and you have to go through the process of changing it anyhow. There's no charge to sign up, but the free chat isn't really free chat unless you have some credits in your account. You can enter free chats but you're shoved out after a couple of minutes with a reminder to buy some credits. This gets annoying after a while, so I'm thinking that people who just want the free stuff at the sight will soon get bored and drift away elsewhere.
If you are going to flash your credit card about, then you have four main options. The most obvious one is "Private Chat" where you end up with a sex cam babe if you want some one-to-one x-rated fun. If you know your cam sites, then you know what this involves. Cheaper is "Nude Chat" which is like free chat, only you pay for it as the model is in her birthday suit when you chat. You can't ask her to do anything explicit in Nude Chat ... well, you can, but I'm guessing you ain't going to be too pleased with the answer. On the cheaper side of the chat option are "Voyeur Chat" - where you can watch someone else's Private Chat, and "Group Chat", where you can join in with a private chat with a group of other xxx cam fans.
Anything else?
If you find a sex cam babe who you really take a shine to then you can join her "Fan Club", where you can pay to watch previous live sex shows that she has recorded, and look at all her raunchy pics. I'm guessing that the models get paid a bonus for fan club members as in free chat I found the xxx ladies were always asking me to join their club. You can send extra goodies to the models, and also to rate them. This is another thing the sex cam models seem keen on, as the higher rated they are, the nearer the top of the main menu page they appear. I feel sorry for the x-rated sex show babe who is in last place!
Becoming a member
Just need your email address and the ability to pick a username. As I said, your password is posted to you and you're going to want to get it changed.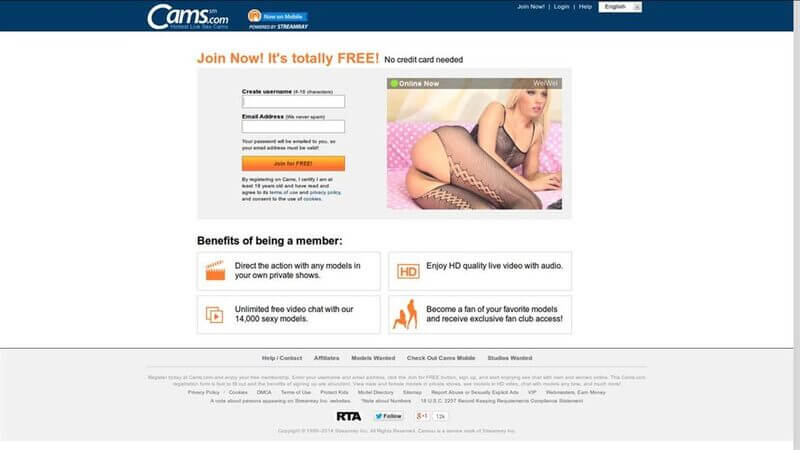 Let's get chatting
Unless you weren't paying attention (which is unlikely) you will know there are five chat modes available. Free chat which quickly curtails unless you have some credits to spend, private chat for some personal x-rated attention, nude chat if you want to see as much sexy flesh as possible, and voyeur and group chat if you don't want to pay for the full chat experience.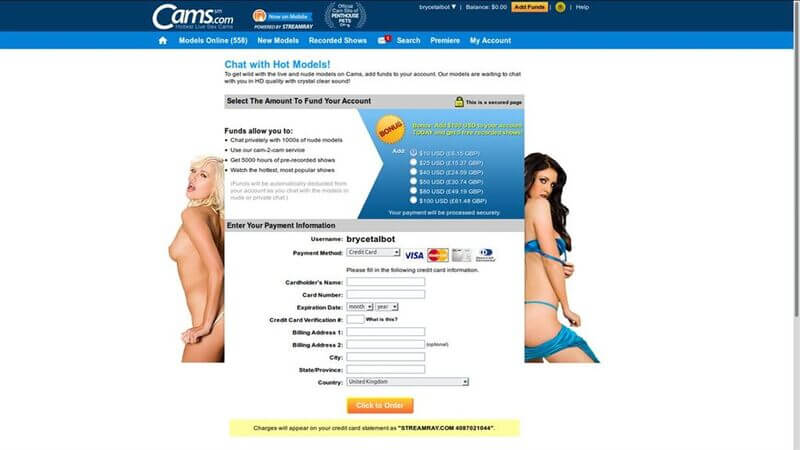 Quality of video
There's a lot of HD about, which in this day and age is what you'd expect. You can see which models have HD (which is virtually all of them) on their menu pics. Make sure you check out your xxx girl of choice out first through, as some of the streams are very jerky.
Putting your money where your mouth is
Before you start to waggle your credit card, check out the "Premiere" and "VIP" membership levels at the site. You can get bonus extras and credits if you are a member of either of these schemes, so if you intend Cams.com to be one of your firm x-rated internet favourites, then consider joining one of these schemes. If you just want to "pay as you jerk" then credits are as follows:
EURO €
GBP £
USD £
Price
Credits
Price
Credits
Price
Credits
€7.71
10
£6.15
10
$10
10
€19.27
25
£15.37
25
$25
25
€30.84
40
£24.59
40
$40
40
€38.55
50
£30.74
50
$50
50
€61.68
80
£49.19
80
$80
80
$77.10
100
£61.48
100
$100
100
I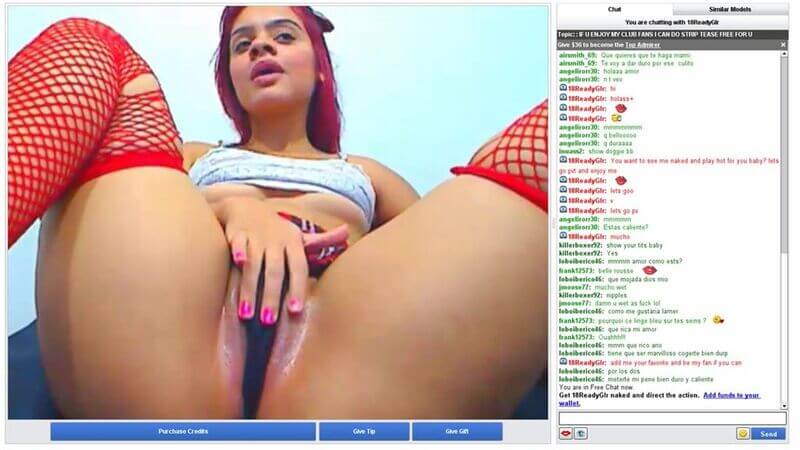 Ways to pay
Plastic only, so if your credit rating is low, so are your chances of having sexy fun at Cams.com. Discover, Diner's Club, Mastercard and Visa are your options.
How many xxx lovelies?
Nobody seems to know, and if Cams.com know, then they ain't saying. I'd say around 30,000, and you'll find about 500 online whenever you visit.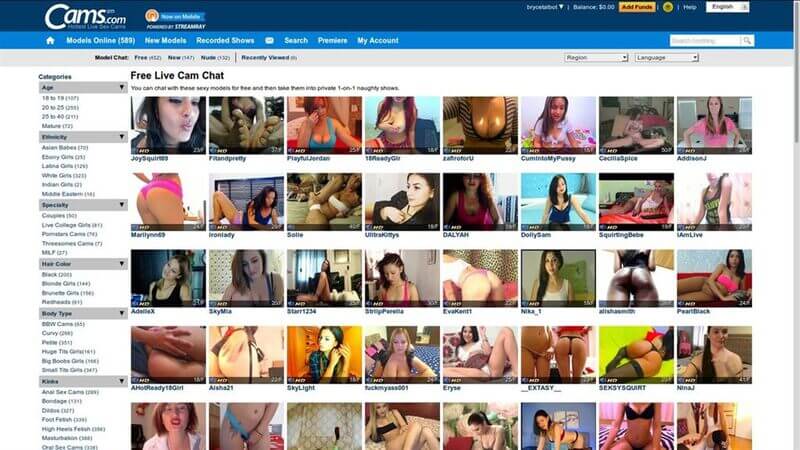 Help when needed
A really good FAQ page, phone and email are your options.
Positives and negatives
Positives
✔ - The sex cam girls do seem to be free to be a little more "enticing" at Cams.com than at other xxx cam sites
✔ - Ethnicity and age is a big thing at the site, so if that's important to you, then you'll be happy here
✔ - The punters can rate the xxx models, so you can see for yourself who's hot and who's not
Negatives
✖ - The registration process has two steps too many
✖ - Some of the models go on too much about signing up for their fan club or to give them a decent rating
Summing it all up
I'm happy with everything I've seen at Cams.com. If you've been to a cams site before, then I think you'll be a little bit surprised at how extra-flirtatious a lot of the girls seem to be at the site, with boobs being flashed even on free chat. It's all I guess to entice you to go private or join their fan club, as that's how the ladies make their money. The constant requests for fan club membership, private chats and rating does get annoying, but as soon as you start paying they calm down a bit. I think the site's powered by steam at times, as jumping from page to page is not as slick as I've experienced at other sites. Cams.com does still get the Walt seal of approval though, and there's enough x-rated fun to be had there to keep even the most discerning sex cam fan coming back for more.
Review of Cams.com
- Reviewed by
hdcamsites.com