BongaCams Review - Exciting HD Live Sex Chats
All the nudity you can handle courtesy of mind-boggling cam models (most of whom are white Russian and European chicks, but there are other ethnicities as well), good hi-def broadcasting quality, various chat features and a plethora of sex theme tags - Bongacams should, definitely, deserve a place in your live porn portfolio.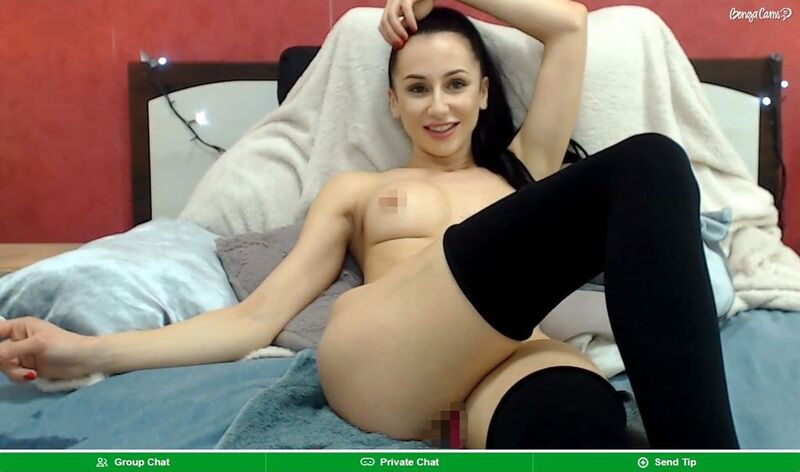 In the following review, I am going to talk about the models the site hosts, its main chat features, the registration process, private sex show rates, and other issues, such as payment methods and customer support. My aim is to introduce the site to new users and to make veteran ones become more familiar with it.
First Impression
BongaCams is a freemium cam site with free nudity in public chat rooms. But 'free nudity' is an understatement of what you will really see and the vibes you will get the moment you visit the site. I am mainly talking about all the sexy and bold poses of models displaying their lovely tits and spreading their legs to reveal their pussy lips, clits or the chocolate starfish of their asses. Some even use fucking machines and additional devices. In short, you feel like you have entered a hall of sins devoid of any morals, scruples or ethical inhibitions - which is absolutely great!
On a negative note, you will encounter tons of pop-up ads and notification as part of the site's advertising campaigns. This can be quite disruptive in terms of user-experience. The frequency of pop-ups will diminish the moment you make your first purchase. Becoming a VIP member will make the pop-ups disappear completely.
The site has a wonderful and unique feature that operates only on a computer screen. When you enter a model's public chat room and scroll down or leave the room returning to the main page, a small window displaying the performance will appear on the left corner enabling you to keep on watching the cam girl even when you are not focusing on the show window or when you are out of the room.
The Girls You Will Meet
BongaCams hosts around 700 performers at every given moment. They are predominantly out of Russia and all over Europe. And by using the site's search filters, you will be exposed to those models from North America, Latin America, and Asia.
How exactly can you search for the specific type of model you will be interested in spending your private time with? There are basically 3 search options available to you:
On the right bar you have a filter through which you can sort out performers according to their popularity, cam score (after you finish a 1 on 1 sex chat, you will be asked to grade the performance in terms of broadcasting quality) and the ranking they have gotten from other users in the form of Loves (see below). You will also be able to find the site's new performers and those who have just logged in.
On the left side of the header you will find a search tool enabling you to pick a model according to gender (females, trannies, gays or couples), age, region, language, appearance (including breast size) and category. There are relevant categories for every gender including the number of active performers in each category.
If you want to broaden your search, you should refer to the site's theme tags. The most important ones are displayed above the models' preview galleries. By pressing on the View All Tags, you will get to a page containing a list of all the tags, and there are hundreds of them with any porn theme you can think of. Take into account, though, that this broader search option comes at the expense of accuracy as the tag themes may not always match entirely the performers listed on them.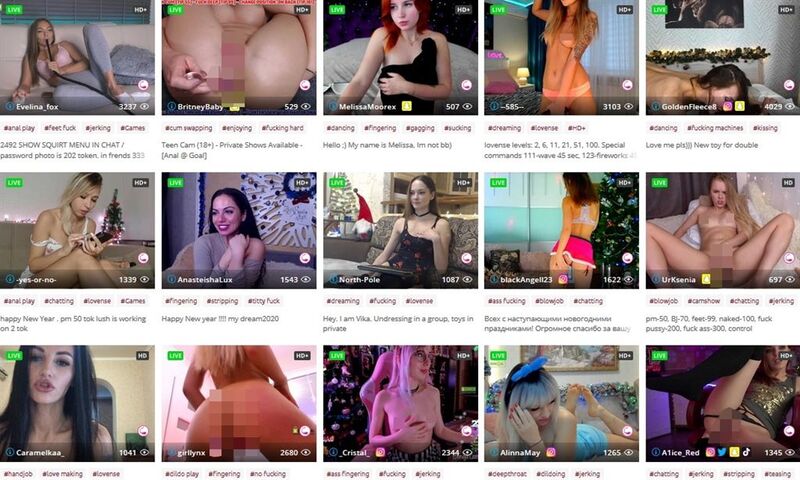 Inside the models' chat rooms
The open public chat room is where you will be able to get to know the model before you take her to a private sex chat if you decide to do so. You can read an About Me sentence describing her in general. The room also displays the model's profile and a few sentences about what makes her horny and what turns her on and off. There is a Send Tip button you can press on in case you want to reward her for the performance she is giving or to have her do something special. There is, of course, a button for starting a private 1 on 1 chat or a Group Chat.
Each public room contains some features meant for spoiling the performer and increasing her rating. You will see a list of gifts at different values (from 300 to more than 1,000 tokens) you may send her. There is a 'heart' tab that functions in a similar way to a Facebook 'like'. By pressing it, you will send a model your love. The more lovers she has, the higher her ranking becomes. You will also find a Fan Boost allowing premium members (membership tiers are discussed in the sections below) to raise the model to the first position on the main page for 60 seconds increasing her exposure to other users.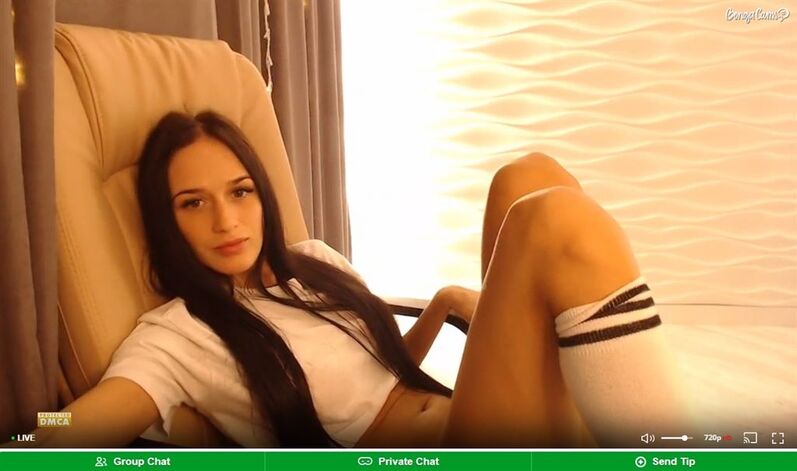 Chat Features
Bongacams offers several chat options in its public and private areas.
Open Chat Rooms - Free and public chat rooms where every registered user may talk with the performer. These rooms contain abundant nudity you may enjoy with no need to pay for it. Take into account that some rooms may not be fully free as the performer may require that you have a minimum number of tokens (usually around 100) to be able to participate in the conversation.
Private Sex Chat - These are paid for one on one porn shows where you will be able to have a cam to cam sex chat with the performer. All models on BongaCams have the same rate of 60 token a minute for such a show. If you want the model to do something extraordinary for you, you may be asked to give an additional tip.
The model will need to give her approval for the private session to begin. She may decide to stay in the public room if the tip volume there is high. Be advised, private chats on BongaCams can be spied on by other users, though the option to chat with the performer and go on cam to cam with her is kept only for the one who initiated the chat.
If you are interested in a high quality cam to cam live porn seesion, look for the models with the CAM2CAM Prime feature (shown below the performer's name in her chat room). It will guarantee that your connection will work smoothly without lagging.
Full Private Chats - As their name suggests, these live porn chats are 100% private since other users are banned from peeping into them. Their price is uniformly 90 tokens a minute. Cam2cam is, of course, possible.
Spy/Voyeur Chats - These are peep shows allowing you to spy on other users' private sex chats. You will only be able to watch the model without talking to her or operating your webcam. Spy chats cost 15 tokens a minute.
Group Chats - On these shows you will share the model's attention with at least 1 more user. Group chats enable all users to communicate with the model. Their price is 30 tokens a minute.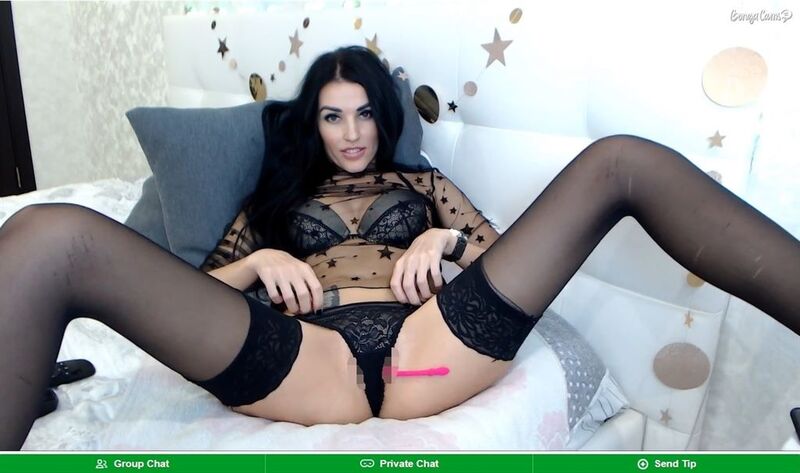 Additional Site Features
Side by side with live porn shows, Bongacams offers two really cool features worth mentioning.
The first one is its promotions. The site offers users lucrative promotion programs that come with hefty bonuses. These programs may include, for example, free tokens for users who access the site through their mobile phone or a token bonus for referring a new member.
The second cool feature is the weekly contests in which models compete among themselves. The one who accumulates the largest number of tokens per hour comes out victorious and wins $1,000. You can help your favorite model reach first place by being generous with your tips.
BongaCams on Mobile
It will not be way off the mark to rank BongaCams as one of the best live porn sites on mobile devices. Upon accessing the site through your smartphone, you will enjoy excellent streaming quality and a clear view of the shows in any orientation.
You will have no problem chatting with the model and all the essential buttons (e.g. the Send Tip or going on a Private Chat) are clearly presented. Moreover, you will easily be able to go from one chat room to another by simply swiping right or left on your screen - great user-experience.
The major flaw of the site's mobile version is that it does not include a cam2cam option.
HD Webcam Quality
Streaming quality on BongaCams is great. A large majority of the performers uses hi-def webcams with 720p and even 1080p resolution. Those who broadcast at SD employ 480p webcams which are not bad. You will be able to set your desired broadcasting quality by tapping on a button at the bottom right of the chat window in the models' live chat rooms.
Becoming a Member
The registration process on BongaCams is quick and straightforward. You will only need to provide a user name, a password and confirm that you are older than 18. Of course, to start a private sex chat with a model, you will have to inset payment details and buy tokens. It should be noted that unregistered guest users cannot chat with models in open chat rooms. So in order to communicate with a performer, you will have upgrade your guest status by signing up.
Membership tiers
BongaCams has basically 6 hierarchical membership tiers starting from Free and culminating in Exclusive. Your place in the hierarchy is determined by the numbers of tokens you have purchased from the moment you have registered. Needless to say, that the higher the tier is, the more features you will enjoy. For example, Platinum members have a larger purchase amount limit compared to the lower Gold membership tier ($20,000 vs. $10,000, respectively). In addition, the Platinum tier and above can send private messages to models, which Gold tier members cannot do.
The Gold membership is the most basic tier that gives a user the right to use premium site features beyond just watching a model in an open room and talking to her. A user gains Gold membership the moment he makes his first purchase of tokens regardless of package size. Gold membership remains valid, indefinitely.
To learn more about the different tiers, tap on your user name on the site's header and go to Membership Gold.
Purchasing Tokens
The different token packages BongaCams offer are as follows: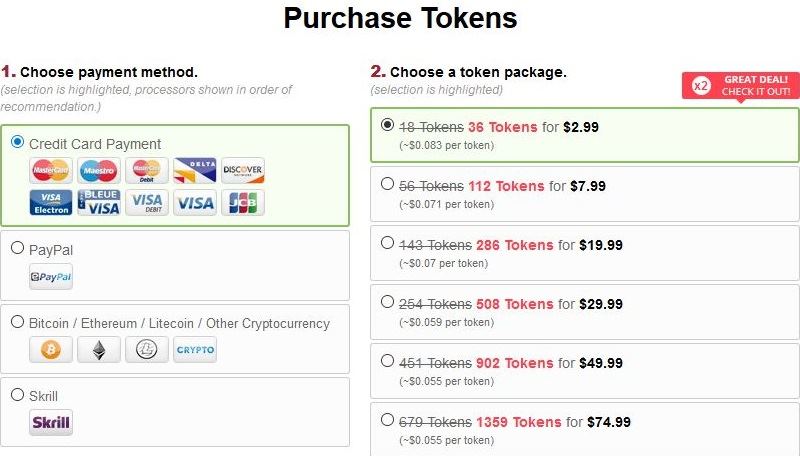 As you can see, the more tokens you buy, the less you will pay per token.
New Users get a bonus of 10 tokens upon registration. In addition, as part of the site's promotional programs, when you refer a new user to the site, you will get 50% of their first purchase as a tokens bonus.
BongaCam's Special Reward Programs
BongaCams offers a reward program through its Cashback Feature. Every 5 days, users that spent the largest number of tokens are entitled to bonuses. The greatest spender wins 200 free tokens. Second and third places get 150 and 100 tokens, respectively; fourth place receives 50 tokens. A user who has reached the fifth place enjoys 25 free tokens.
Another treat is the $5 gift card for every purchase of $200.
Sex Chat Costs
Each token on BongaCams is worth between ~$0.085 to ~$0.056 depending on the token package you will decide to purchase. Taking into account a uniform price of 60 tokens, a 1-minute solo live porn chat costs around $4.50. A Full Private Chat, guaranteeing no other member can take a voyeuristic peek at your model, will be 50% higher.
These rates are not cheap but, at least, you will not need to pay additional for cam to cam as is the case on some other adult sex cam sites.
Payment Methods and Security of Funds
BongaCams puts at your disposal several payment methods for its live porn features which comprise a credit card (MasterCard, Maestro, Delta, Discover, Visa, Visa Electron, Visa Bleue, Visa Debit, Discover and JCB), PayPal, cryptocurrencies and Skrill.
From your first purchase onwards, you enjoy full privacy as all transactions appear under the name of the payment processors EPOCH or SegPau without any mention of the site by name. When it comes to security of information, BongaCams uses advanced software and web features (such as HTTPS) to make sure no sensitive information provided to it will leak to outside sources.
Customer Support
BongaCams offers world-class customer support. You can get assistance by sending an email or by connecting to an online representative through live chat support. They also provide separate phone numbers and emails to access payment processors directly for billing issues. Platinum members are automatically included in the site's Concierge Service that gives customers' queries better treatment and priority with no queue.
Chances are, however, that you will not need any support whatsoever. BongaCams has an elaborate FAQ page with clear answers to most questions.

Positives and Negatives
Positives:
✔ Good streaming quality with many models employing hi-def webcams
✔ Free nudity in open sex chat rooms
✔ Beautiful xxx models posing for you
✔ The site works well on mobile
✔ Multiple chat features including Group Chats
✔ Lucrative promotion and reward programs available to all users
✔ Impeccable customer services including live support
Negatives:
✖ Incessant pop up and advertisements significantly undermining user-experience.
✖ Unregistered users cannot communicate with the model in open rooms
✖ Hardly any models' pictures and videos in open rooms
✖ Chat rates are a little high especially for Full Private Chats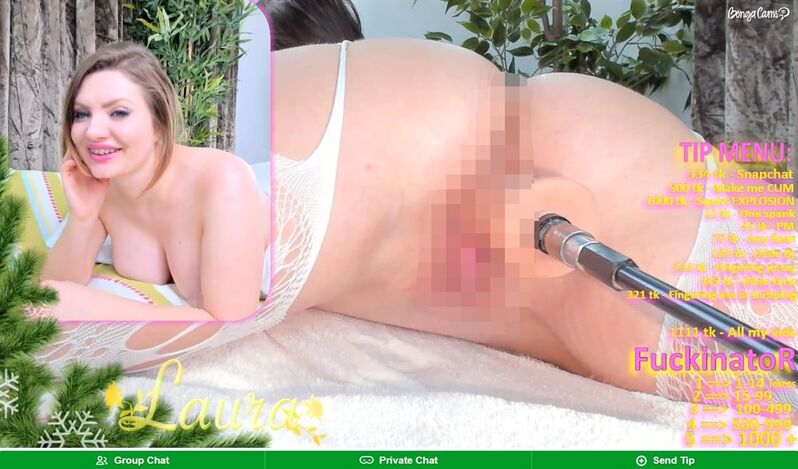 A Few Final Words
Bongacams allows you to enjoy both worlds at the same time. On the one hand, you will be exposed to plenty of free nudity in public areas with no need to pay for it as befits a freemium adult sex cam site. On the other hand, the site offers features and services found on premium sites, such as good HD broadcasting quality and a superb customer support mechanism.
BongaCam's abundance of Russian and European cam girls make its chat rooms really attractive for users who are into fairer-skinned models. The site's unique promotional programs will help users win free tokens to be used on sex chat services.
All in all, I must say, BongaCams has, undoubtedly, earned its place on the list of my most favorite sex cam sites.
Review of BongaCams.com
- Reviewed by
hdcamsites.com